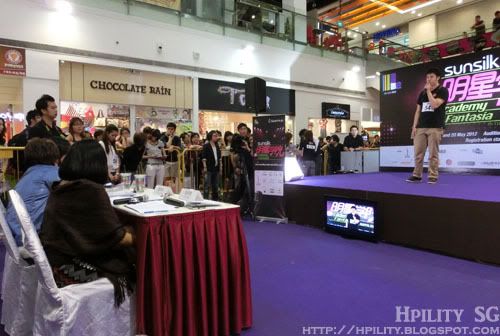 19 May 2012, Singapore – Today, Sunsilk Academy Fantasia (Sunsilk 明星学院) has launch their first auditions held at Square 2 shopping mall represent by Starhub TV and this auditions has attracted more than 100 over contestant to participate.

Through this Sunsilk Academy Fantasia auditions, we can see that some of the contestant are very nervous when they got up on stage, some are unprepared and some are really potential in singing. Congratulation to those who got into Sunsilk Academy Fantasia today! Without further do, let's check out the auditions video below here:


Sunsilk Academy Fantasia will debut on 8 July 2012 on Academy Fantasia Channel (StarHub TV Channel 110) and E City (StarHub TV Channel 111/825).