Starwood Hotels & Resorts Worldwide, Inc introduces SPG Keyless – the hospitality industry's first mobile, keyless entry system allowing guests to use their smartphone as a key. Rolling out to Aloft, Element and W Hotels around the globe, SPG Keyless makes its official debut today in 10 hotels in markets including Beijing, Hong Kong, New York, Los Angeles and Doha.
SPG Keyless is a ground-breaking turning point in the traditional hotel experience, redefining the age-old way guests arrive and check-in to their rooms. SPG Keyless – powered by the SPG app – enables guests to bypass the front desk (where available), go directly to their room and unlock their stay with a simple tap of their smartphone. Hence, SPG Keyless works through the SPG app and it only available for iOS 8 on iPhone 4S or later and Android 4.3 and above.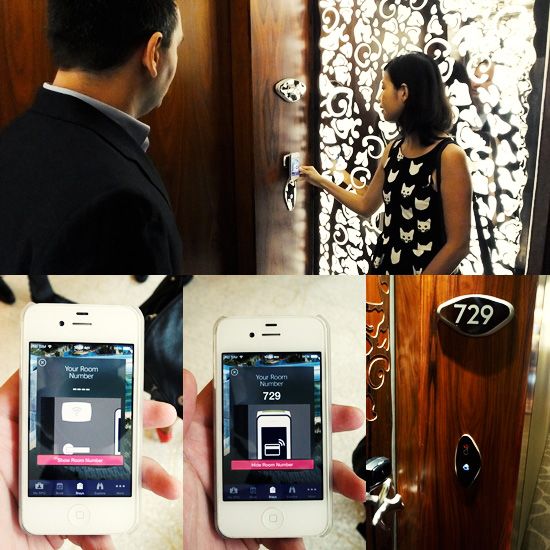 HOW IT WORKS:
SPG Members must register their phone once through the SPG App and allow push notifications.
After booking a reservation at a keyless hotel and approximately 24 hours before arrival, SPG members are invited to opt-in to SPG Keyless.
Guests will receive a push notification noting that they are checked in and the SPG App will update with his/her room number and Bluetooth key when the room is ready.
Upon arrival at the hotel, the guest can completely bypass the front desk (where available) and go directly to his/her room.
After ensuring his/her Bluetooth is enabled, the guest simply opens the SPG App, holds the smartphone to the door lock, waits for the solid green light and enters the room.


The SPG Keyless is only assigned to a single smartphone. Family members or friends will be given key cards to access the room. In an unfortunately event that your phone battery runs dry/or gets stolen, head off to the concierge and request for a key card.
Editor: Sam Wee