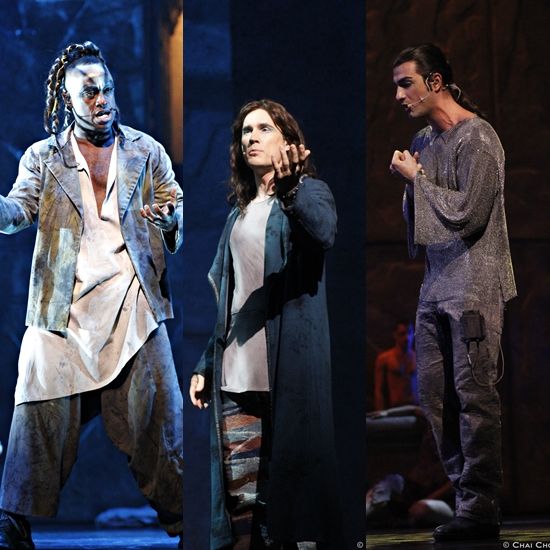 Thank You Base Entertainment Asia; I was honour to get invited to catch the live spectacular Notre Dame De Paris musical performance at Marina Bay Sands MasterCard Grand Theatre. It was based on the story of the Hunch Back of Notre-Dame. This was their first time performed in Singapore in English this majestically show tells the story of Quasimodo the Hunchback of Notre Dame, and Esmeralda the Gypsy girl, in one of the most powerful love stories in history on par with Romeo and Juliet.
The Notre Dame De Paris performance was awesome! I like their excellent well-decoration on the interior stage and its amazing vocal and also the performance climax adding in a little shadow play and their dance choreography was perfectly in sync with the background music. Is worth watching it!!


Notre Dame de Paris has been staged over 4000 times in 20 other countries, including Italy, Great Britain and the United States, receiving standing ovations every night.


The musical spectacular is the creation of lyricist Luc Plamondon and composer Richard Cocciante, whom have both won numerous awards for their work and is directed by Gilles Maheu. The English lyrics were written by Will Jennings, Oscar-winner for "My heart Will Go On" from the smash-hit film Titanic.


"It's a well-known story which stands up on its own and doesn't need to be explained. That's why there area at least a dozen films based on the Victor Hugo novel, from the silent era to the recent Disney animation," said Luc Plamandon.


It's time to Ring Out the Bells!!! Notre Dame De Paris musical performance will be available in Singapore starting from 17 December 2013 to 11 January 2014 at MasterCard Grand Theatre. Check out the tickets price detail below here:
FOR TICKET BOOKINGS:
THROUGH INTERNET:
For more information about Notre Dame De Paris, Do visit: