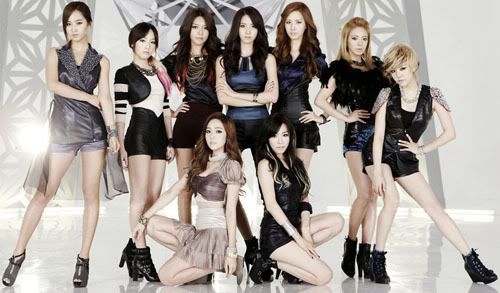 Woot! A warm welcome back to all Girls' Generation (SNSD) fans here! After drifting along with Mr.Taxi and shooting with hoot… This year, Korean most popular girls group – Girls' Generation (SNSD) is back with their 3rd album "The Boys" and will be releasing on the 19th October 2011.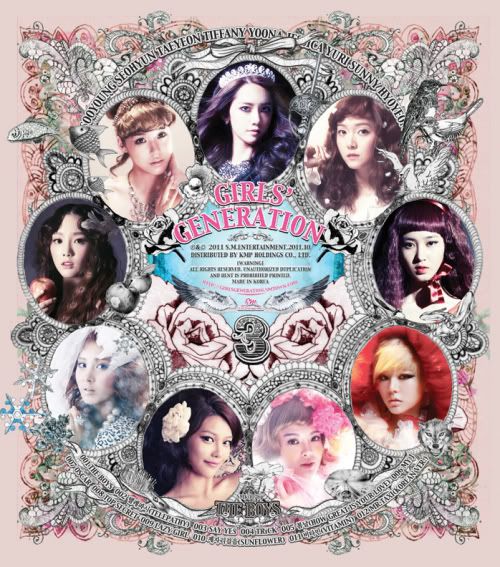 It was a great impact and influence from their first and second teaser music video of "The Boys" as in both teaser video gained about over millions of views within 3 days. Teaser photo of their latest album had also unveiled not long ago and it makes everyone waiting for it.
As for today! SM Entertainment – SMTown online has officially unveiled the full version of SNSD "The Boys" music video. Those nine gorgeous girls are ready to bring the boys out! Nice lightening and visual effect of this MV had… Without further do, let's feel the heat of this music video!
Girls' Generation (SNSD) "The Boys" Music Video English Version

Girls' Generation #SNSD "The Boys" Lyrics:
I can tell you're looking at me, I know what you see
Any closer and you'll feel the heat, GG
You don't have to pretend that you didn't notice me
Every look will make it hard to breath, T R X
Bring the boys out
Yeah~ You know~ Bring the boys out
We bring the boys out (x2) Yeah~
Bring the boys out
Soon as I step on the scene
I know that they're probably watching me watching me
Get up, I am be the hottest in this spot
There aren't no stopping me~ That's right, stopping me~
I know life is a mystery I'm gonna make history
I'm taking it from the start
Call an emergency
I'm watching the phone ring I'm feeling this in my heart my heart
Bring the boys out
Girl's Generation make them feel the heat
And we do it and we can't be beat, Bring the boys out
We're born to win Better tell all your friends
Cause we get it in, You know the girls
Bring the boys out
Wanna know my secrets From them I'll never tell
Cause I got them magic Touch them I am try and I fail
That's right Yeah right
Come tonight I know I can fly
Girl's bring the boys out!
I wanna dance right now We can show them how the girls get down
Yes we go for more wins in a row
No one everyone should know, Check this out
All the boys (x2) want my heart
Better know how to rock in their stop
Oh G, We make you so hot
Girl's Generation we won't stop, Bring the boys out
It's not a fantasy, This is right for me, Living in like a star
Can't get the rest of me I am be what I wanna be
This is deep in my heart my heart
I can tell you're looking at me I know what you see
Any closer and you'll feel the heat
Just bring the boys out
You don't have to pretend that you didn't notice me
Every look will make it hard to breath
Bring the boys out
Cause now, Girl's bring the boys out (x4)
Girl's Generation make them feel the heat
And we do it and we can't be beat]
Bring the boys out
We're born to win Better tell all your friends
Cause we get it in You know the girls