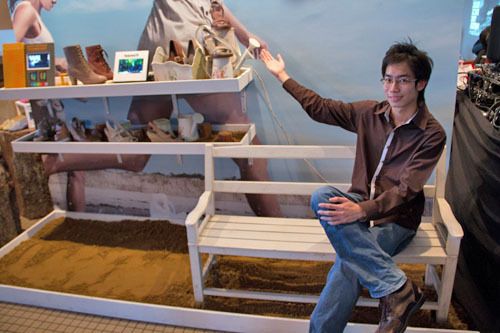 Last Wednesday evening, attended the Timberland Rough Seas launch event at One Fullerton Pierside. This year spring, in the event of outdoor sport on land or on seas, Timberland is going to unveil the products that not just comfortable but reliable. These products include Footwear, Apparel and Accessories.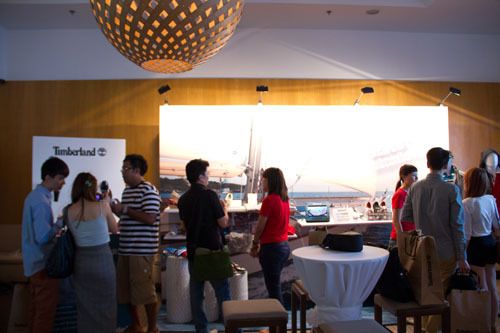 Timberland's new 'Rough Seas' range giving audience a new look on its revolutionary style with their new cutting-edge technology and the long-lasting products keep active people comfortable on either land or at sea.

Spring' 12 collection featured Timberland rough seas Footwear product – Men's Formentor Ventilated P2i! It can be found in colours Black/Orange, White/Red and Light Grey/Yellow, and is available from March 2012, retailing at $219.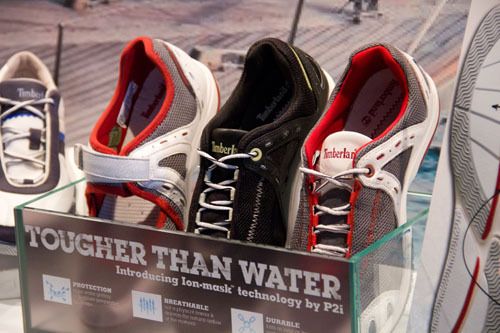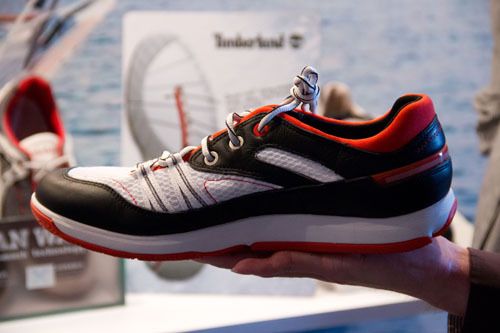 Engineered for professional sailors in mind, the Formentor Ventilated P2i is the perfect shoe for men who have a love affair with the open sea. Tie in Timberland's penchant for innovation, and we have the ideal shoe for boating enthusiasts.
The Formentor Ventilated P2i has the capability to repel liquids with the ion-mask™ technology by P2i and drains water rapidly through its extra ports. Finally, excellent grip courtesy of the Gripstick™ technology in its soles and balanced ventilation give wearers the peace of mind to explore the great outdoors in maximized comfort.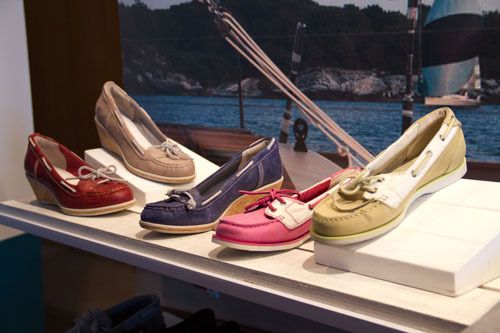 Shoes made up of Recycled Material
Portable and Foldable Shoes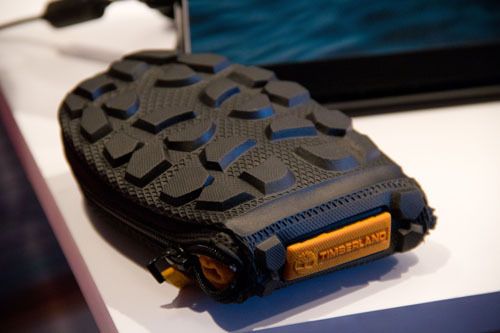 Timberland Rough Seas Apparel – To complement the Rough Seas footwear range, Timberland steps up to the mark with equally stylish and durable apparel for both men and women. The Formentor jackets boast of being both breathable and waterproof – up to 10,000 mm.
Sailing Bomber Jacket with Cooltouch® Polyester
If tackling the open seas is what you love, then Rough Seas' Sailing Bomber Jacket with Cooltouch® Polyester is just what you need! Built with tight and dense construction, this jacket will keep you warm from strong winds, and dry in the roughest of weathers. Sailors will also need not fear the sun with UV Protection of 30+ UPF to keep the sun's damaging rays at bay while they are active on the water.
The Sailing Bomber Jacket with Cooltouch® Polyester can be found in colours Picket Fence, Dark Navy, Chilli Red, and is available from March 2012, retailing at $399.

Women's Formentor Bomber Jacket
The Formentor Bomber Jacket does not just look good, but is also breathable and waterproof, giving women the confidence and freedom to be themselves. Women can now be fashionable, practical and green, at the same time. This striking jacket is made with recycled coffee beans to protect against odours and is waterproof, allowing women to have the best of all worlds.
The Formentor Bomber Jacket can be found in Dark Navy, and is available from March 2012, retailing at $299.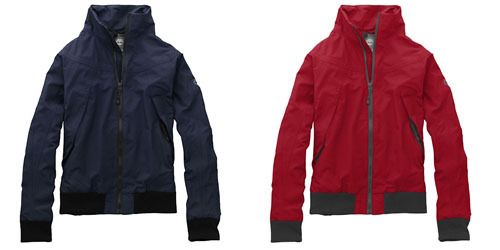 Accessories
To complete an outfit that will keep you protected in style and comfort, look to Timberland's Rough Seas accessories, the first ever range of bags designed with patented Gripstick™ rubber. Being fully waterproof, the bags are equipped with water resistant zippers, hung linings and seam sealed exterior pockets, ensuring valuables are kept fresh and dry.
Besides sprucing up outfit, these bags are also mindful of the environment with a unique blend of eco-conscious materials. The body fabric is made of 55% recycled PET (polyethylene terephthalate) plastic while lower panels are made from waterproof double-sided TPU (thermoplastic urethane) over a 50% recycled PET core for even more protection.
The Formentor Drawstring 4-in-1 and the Formentor Tote are available from March 2012, retailing at $269 and $239 respectively.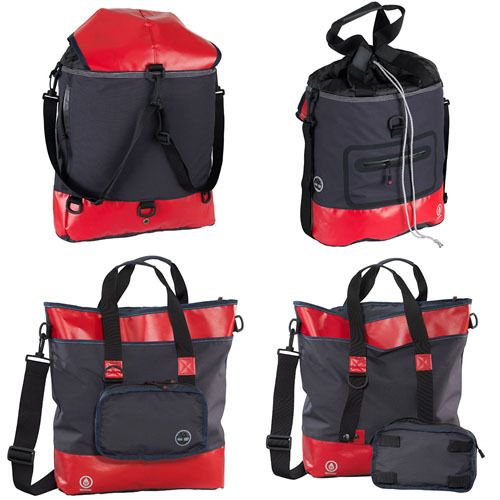 That's all for today! If you are the person who likes outdoor adventure sport, regardless on land or at seas, do check out Timberland store outlet in March 2012 for their Rough Seas range products! It's time to Sail on in style with Timberland's new Rough Seas range!