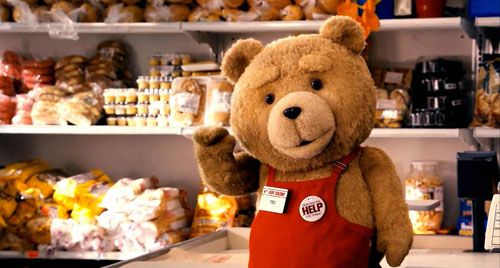 TED Movie Review:
TED movie is the best comedy and cutest movie I ever watch this year! Seth Macfarlane, the director, producer, writer and actor (voice of TED) of this movie has made a great debut on the TED bear. The story content was very freshly and entertaining and it has its unique way of introducing the movie from the beginning.
However, TED movie contain coarse language, sexual joke and scenes which make up the comedy storyline in this movie. Therefore, in Singapore this movie is rated as M18.
The main story of this movie want to deliver to the audience is that; "Relation change human life, therefore Treasure your precious before you lost them. " I was amaze by its story and I did enjoy laughing throughout the whole movie session. Hence, this TED movie is recommended to watch! I rate TED movie 3.5/5 star.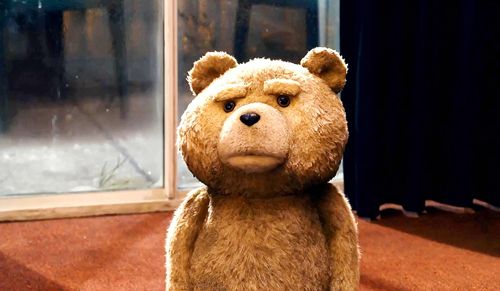 TED Movie Synopsis:
Family Guy creator Seth MacFarlane brings his boundary-pushing brand of humor to the big screen for the first time as writer, director and voice star of Ted. In the live action/CG-animated comedy, he tells the story of John Bennett (Mark Wahlberg), a grown man who must deal with the cherished teddy bear who came to life as the result of a childhood wish…and has refused to leave his side ever since.