Woohoo! It is my first time stepping into Taiwan country and I have made my first visit to Taichung City. Thank You 'Knowledge Power Creative Strategy And Design Co,LTD' (台中市展智創意策略設計有限公司) for the warm invitation, together with a group of prominent blogger/media from Malaysia and Japan, this media familiarisation trip has brought us to visit the most wonderful and relaxing places in Xinshe District (新社) and Nantou Country (南投).
Kicking off my first Taichung, Xinshe District (台中新社) article, I will be introducing the story behind Xinshe District, follow by the transportation guides and a better understanding of Xinshe District with their hidden attractions. Taichung City, nested in the heart of Taiwan was one of the major damage by '921 earthquakes' back in year 1999. Today, Taichung is back with a magnificent urban city and remarkable districts.
This building has been there since before the 921 earthquake!
The cracks cause during 921 earthquake.


Behind every store, every step, every wall graphic, every moment, capture an unforgettable memory with its own background story. Welcome to Taichung City, Xinshe District – the "Vanilla Town, Purple New Storyland". (紫色故乡,幸福小镇。)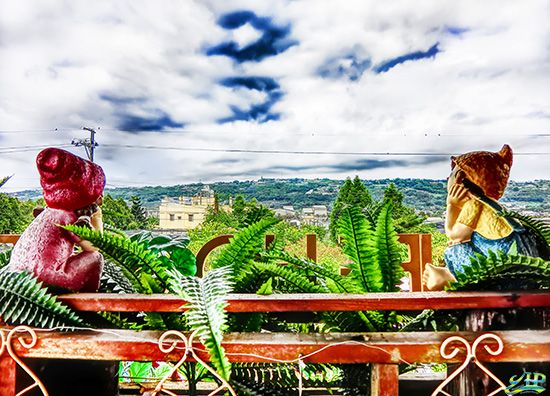 Xinshe (新社) is rural district located in the Mid-Eastern Mountains of Taichung City. By letting the nature to be your guide, Xinshe is a happy and peaceful village that fills with pleasant climate and nature environment for visitors to slow down their pace, relax and enjoy the beautiful scenery. Likewise, it is also known as the 'dream village' as many people has fulfilled and developed their dreams in Xinshe. Thus, this is the reason why in Xinshe, every store has its own background story to tell.
After knowing a little background story about Xinshe District, now you need to know how their transportation works!


Getting into Xinshe District is not difficult, hence when tourists arriving by plane at Taiwan/Taichung airport, tourists may transit their way to Xinshe District via driving, public transportation by bus and train as well as high speed rail.
5 easy ways to get into Taichung, Xinshe District
Driving: Starting from Taichung City, drive along provincial highway 129 connecting Dongshan Road toward Dakeng, and pass Zhongxingling to arrive at Shinshe. The whole trip will take only 40 minutes.
Taiwan High Speed Rail: Take Exit No. 6 at Taichung station, and take shuttle bus No. 18-20 to arrive at Taichung Train station.
Bus: Take Aloha/ Kuo-Kuang/ UBus/ Ho-Hsin bus to ChaoMa Transfer station, and then take any city bus to arrival at Taichung Train Station.
Train: Take Fengyuan Bus (No. 270, 271, or 276) from Taichung to Dongshi and alight at Shinshe Stop. Alternately, you can take United Bus (No. 31) from Taichung Railway Station to Zhongxingling and alight at Shinshe Stop.
Fengyuan Railway Station: Take Fengyuan Bus (No. 91) from Jiuzhuang to Zhongxingling and alight at Shinshe Stop.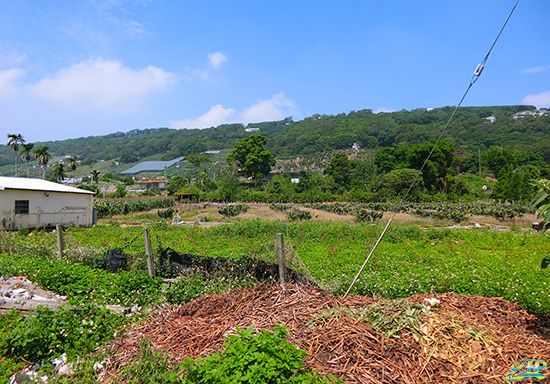 Across the whole Xinshe District are divided into 7 different colour line representing 7 little routes. The colours are Green, Yellow, Red, Purple, Pink, Blue and Brown. It is also known as the 'Happy Seven Lines' (彩虹七線) whereby these interesting colours and number coding are labelled and painted on the electric poles.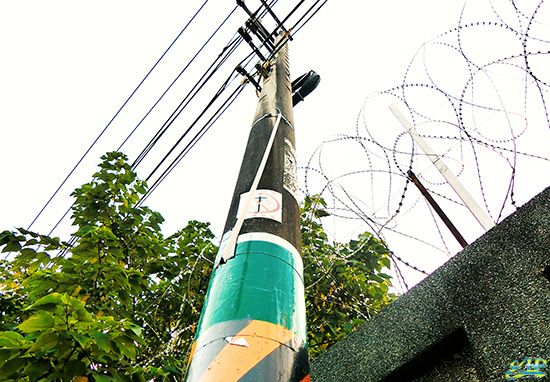 The colour coding preview a series of Xinshe attractions, example like; "Purple line represent Romantic", "Yellow line represent Flowers", "Green line represent Ecology Slow Living" and etc… And with this, while travelling along the road, local and tourists can easily follow the colour guide and reach their destination conveniently.
*In my upcoming blog post of Taichung, Xinshe attractions, I will be categorizing those places into the colour lines* It going to be interesting! Haha stay tune!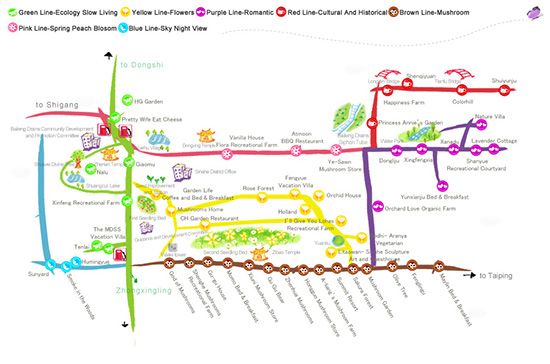 Yup! Stepping into Taichung, Xinshe District, I make my first visit to the Purple Windmill (星愿紫风车) placed in the heart of Xinshe located at beside Zhongxingling parking lot. "Wish upon a Star", the unique UFO-alike appearance and the shape of giant music box has become the main attraction of the entry into Xinshe business circle. Hence, it spins and plays the melody of forest dance at 10am, 4pm and 7pm daily. For more, this purple windmill also portraying courage to dreamers to pursue their dreams without fearing any difficulties.
A mini exhibition store to preview Xinshe District


Although Xinshe is a rural district but the living environment and culture has surprised me through this journey. By experiencing freedom, sometime we just have to free our soul and mind to enjoy the most nature scenic seen in our eyes. Thus, this trip has also made me realize that in Xinshe, people do not give up easily in pursuing their dreams.


Well, I shall stop here! In my next Taiwan Travelogue, I will be sharing about the recommended accommodation, landscape attractions and delicious foods for tourists in Xinshe District. Stay tunes everyone! Cheers!