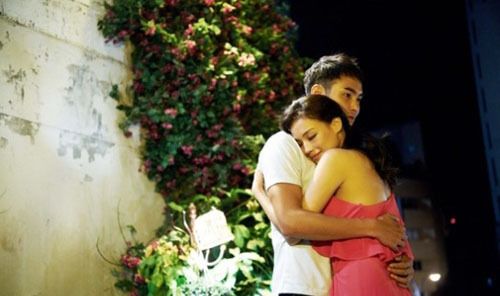 Taiwan 《Love 愛》 Movie Review:
To welcome the Spring of Love, the latest Romance movie directed by director Doze Niu Chen-zer and together with the 8 famous professional actor and actress from China, Taiwan and HongKong, thus the actor and actress include the director itself Doze Niu (鈕承澤), actor; 阮經天, 趙又廷, 彭于晏 and actress; Shu Qi (舒淇), Zhao Wei (趙薇), 陳意涵, 郭采潔 and they are proudly to represent you guys a lovely screening with your date.

What is Love? How do you manage your love? Have you Love a person before? Answer will be found in this 《Love 愛》 movie. It is a movie related to lifestyle based happening in our surrounding every day. Surprising 《Love 愛》 movie have a pleasant introducing in the starting scene, showing love can be happened at anywhere and anytime followed by the twist in the story content.

In this movie, it not only shows the pure love between two relationships but it also shows the Love on Family and Friendship. It was a film which gives audience smiles and tears at the same time in every problematic situation happening in this movie. Story of love in this movie was quite entertaining and it also explains the process of being getting a true love.

What is Love? Love is responsibility, Love is the hidden shadow behind the real scene, Love is a moment of tears but filled up with endless smile, Love is a kiss and Love is a beautiful memories.
A: "你的未來,我全包了"
B: "我不接受包养,我只接受爱。"
This movie is recommended to all gender who are in love or about to be in love regardless young or old age. Hope you people have a great lovely movie date with your love one, family and friends. I rate this Taiwan Love 愛movie 4/5 stars.
Taiwan Love Movie Synopsis:
This is a story that happened between two cities, Taipei and Beijing, a story about eight lonely souls searching for happy endings. Everything that happened and every sacrifice that was made was all for LOVE.
Ni comes from a wealth family. As the captain of a bicycle racing team of the college everything seems perfect until the day she finds out that her life tangled in a three people relationship. Nis best friend YiJia was pregnant with her boyfriend Kai after a one night affair. Betrayed by the boyfriend and the best friend, Ni is going crazy. She needs answers.
Kai realized that he had made the biggest mistake of his life, but he is in love with Ni. Running away is not the answer. He needs to get her back. All this while, YiJia is also torned by this situation, and decided that she will end this by getting an abortion. But after a series of wild emotional rampage, Ni realize that she is not the only victim and her loving nature made her admit that she cant afford to lose either of them.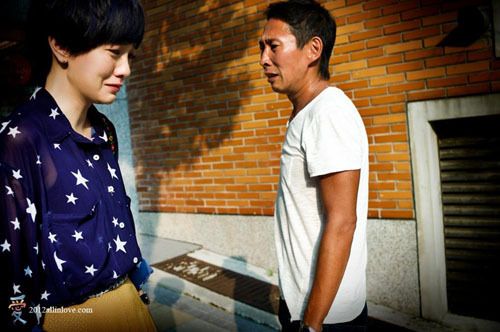 Mr Lu, the father of Ni, as a successful middle age businessman who lives in a glamorous life style with a charming movie star girlfriend Zoe by his side. Lu leads a lifestyle that is the envy of everyone. However when Lu is ready for marriage, he finds out that Zoe is no longer infatuated with him. In fact, Zoe is a lonely woman who needs someone to wake her up from the vanity around her. When she meet waiter Kuan, the brother of Yi Jia, she is attracted by his sweet personality and life of wisdom. Between Mr Lu and Kuan, Zoe faces the biggest choice of her life.
Lus business partner, Mark, is from Taipei. Mark is a ladies man and he always and only dates women who are young, beautiful and chic. His fondest memories were from living with father, who has passed away, in the Chinese old-style courtyard house. Therefore, after his much business success, Mark always wanted to buy a Chinese old-style courtyard house in Beijing.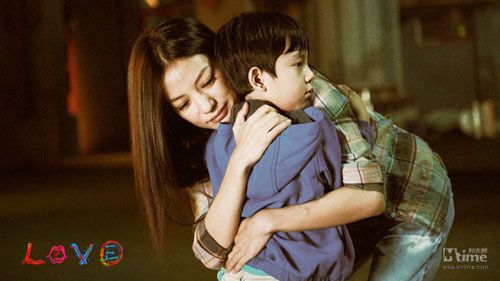 XiaoYe is a single mother working in Beijing as a real estate agent. She is not young, nor is she stylish. She spends most of her time and energy taking care of her five years old son. One day, Mark meets XiaoYe looking for a place to buy. Through the process, Mark starts to develop feelings for XiaoYe and also her son.