Woohoo! A stunning fright weekend spent with good friends at Halloween Horror Nights 4 (HHN4) at Universal Studio Singapore (USS). Yes! This year was my 4th time visiting the Halloween at USS and I am pretty excited with the theme this year.


Minster of EVIL had conquered the whole Universal Studios Singapore with his devil minions and undead monsters!!! OMG!! The place had changed to "The Minster's Arena" and he dares you to step into his "Demoncracy" zone.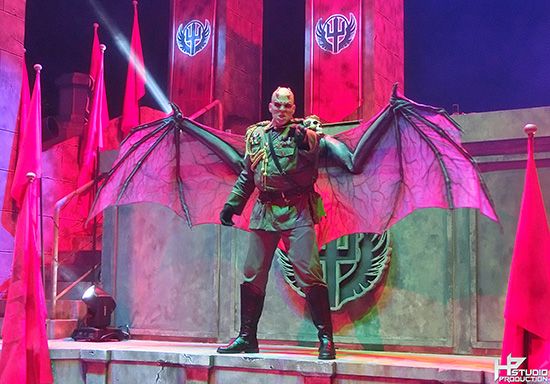 Welcome to the world of Demoncracy!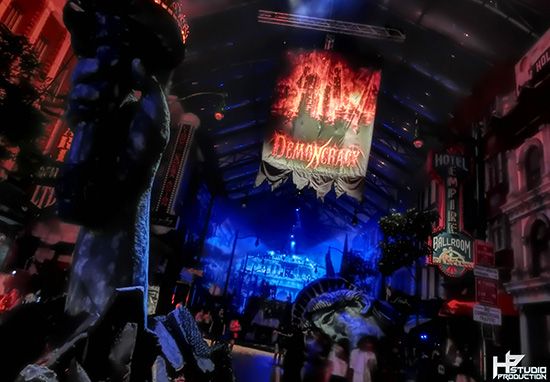 Only the brave survive!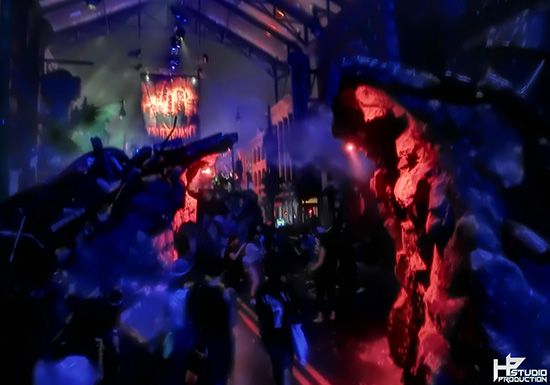 My experience at Halloween Horror Nights this year was fantastic, the ambient decoration and actor makeup look realistic and it gave me a feeling of stepping into a real dead village. Without fail, people were running and screaming throughout the raw deadly environment.
Selfie Photo with little Monster ~
The fallen
Devil searching for human flesh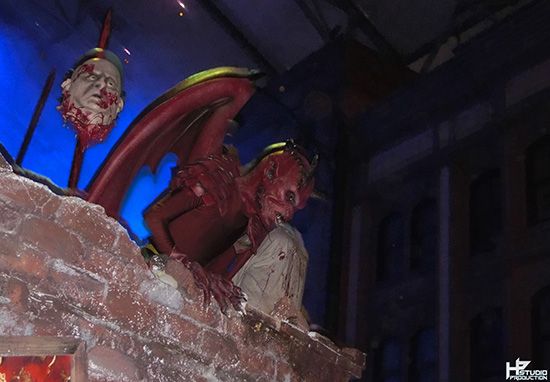 Want to scare me? But FIRST let me take a selfie! 😀
I always like to play with Dry Ice! Dracula HP greeting you! lol
Eat or Be Eaten? 😉
One of the chioest red-riding hood ghost at HHN4! lol
Singapore First 3D Haunted House at HHN4 USS!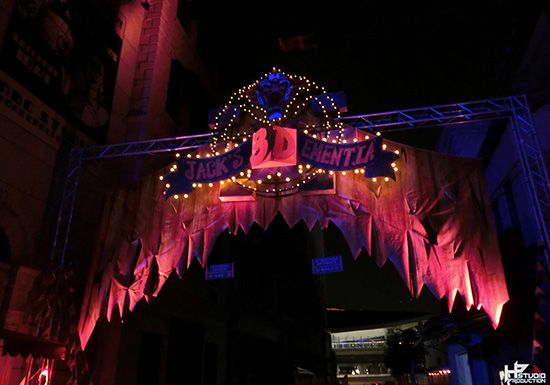 Super long queue outside every haunted house! >.<


Singapore first ever 3D haunted house was one of the highlight at HHN4 USS this year. Based from my walk-through, the Jack's 3 Dementia was one of the FUN yet SCARY haunted houses. I was given a pair of 3D glasses before entering the house and I was surprise to see the 3D effect decoration while passing through the wall illusion. It started to trigger my sixth sense when seeing those ugly ghosts and crown popping out in front of me. Awesome!


Next, the JING's REVENGE haunted house! This was haunted house actually remind me of one Japanese horror movie I watched few years back. Inside the ambient was filling with dead high school students and is very close to Chinese theme. While walking through the path, you will feel something not right because every turn is a scaring point.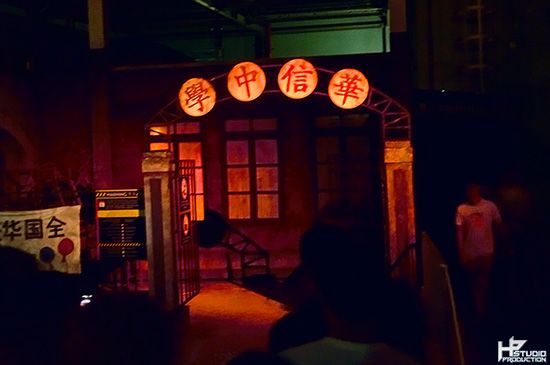 We stepped into Canyon of the Cursed, a land which full of deadly curse. Treasure-Hunters in the Wild West had long been lured to a place unmarked on any map… In this zone, do look out for photo opportunity with Spirit Warrior and Big Bad Joe.


We explored the next haunted house – MATI CAMP, a place for us to experience the FEAR of ARMY LIFE! Lol… Inside this camp, you will see those recruits been torture by their Sergeant Major. For more, you will taste the blood and tears of their sadness training method in the darkness life.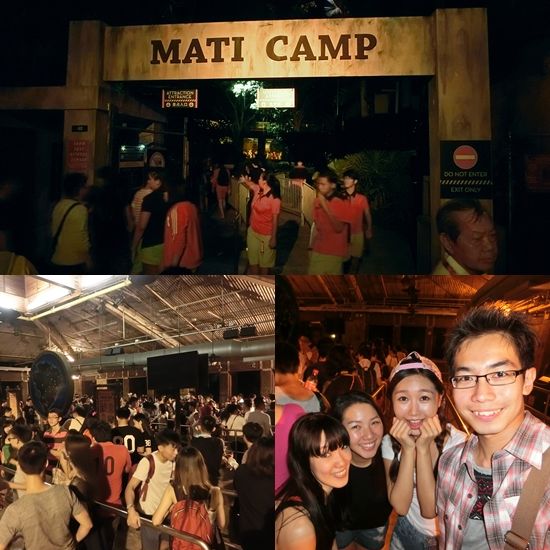 Photo with the sis Shu Hui!
Manage to capture a shot of Spirit Warrior!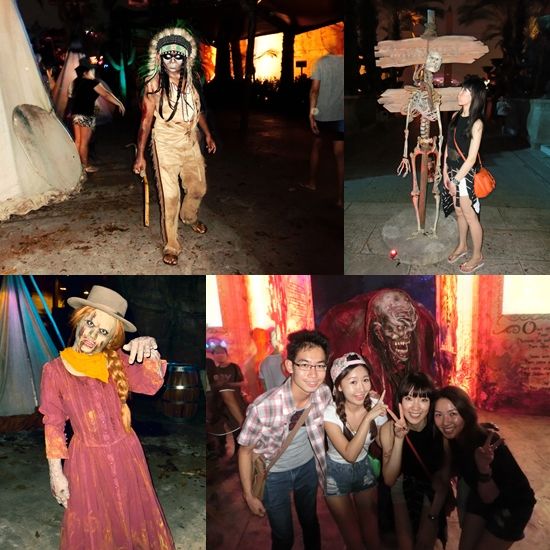 Last but not least! The Scary Tales!!! In day we might not be believe in Fairy Tales but when it comes to night, Scary Tales is the key. Our childhood favourite character of fairytales had turned into savage predators! OMG ~!
We are trapped by Evil Rapunzel!


Alien taking over human flesh, The L.A.B (Laboratory of Alien Breeding) is the last haunted house you need to explore with. It filled up with alien experimental bodies and the creators are ready to turn human into alien! Beware of the twist path which may lead you to dead zone.


I had an amazing thriller moment with my good friends at Halloween Horror Nights this year! Is a success that we manage to conquer all the haunted houses as well as visiting all the scare zones within the golden hours. Horay! Thank You RWS for the invitation once again! It was a fun fun fun night for us! ^^
Halloween Horro Nights 4 Opening Date:
OCT 3 – 5, 10, 11, 17, 18, 22 – 25, 31 & 1st NOV
Time: 7.30pm – 1.30am