Singapore, 25 October 2012 – Microsoft officially launched their Windows 8 in Singapore as well as around the world region. Starting from this Friday, 26 October 2012, consumers and business worldwide will be able to experience the beautiful new user interface and enjoy a wide range of application that can be found in Windows 8 Operating System.
Windows 8 will be available for download onto existing PCs in over 140 markets and 37 languages. New devices from a wide range of manufacturers—including Asus, Acer, Dell, Fujitsu, HP, Lenovo, LG, Samsung, Sony and Toshiba—will be available at retail locations throughout Asia Pacific.
Customers will be able to choose from a range of new models, including notebooks, tablets, all-in-ones, touch-enabled ultrabooks and convertibles, all built for Windows 8.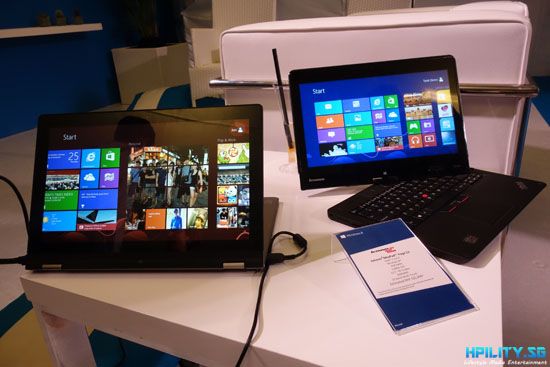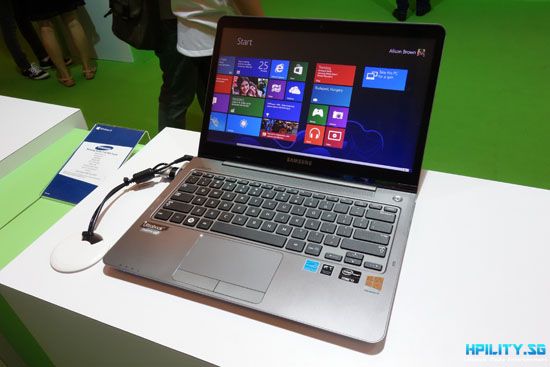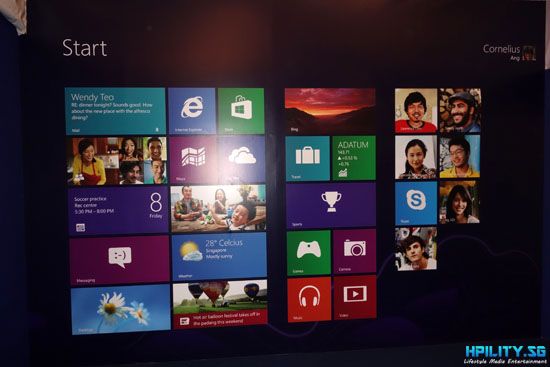 Hence, Windows 8 will be available in two versions at retail, Windows 8 and Windows 8 Pro. And for the business customers, Windows 8 Enterprise offers new possibilities in mobile productivity with features like Windows To Go, DirectAccess, and BranchCache, as well as enhanced end-to-end security with features including BitLocker and AppLocker.
Features of Microsoft Windows 8:
New way of 'touch' user interface experience.
Fast and Fluid Start Screen.
New Internet Explorer 10.
Interactive in Gaming and Multitasking.
Built-in cloud capabilities with SkyDrive.
Other built-in apps include: People (Social Apps), Photos and Music.
Below here are some of the new devices which support Windows 8:
Through the end of January, consumers currently running PCs with Windows XP, Windows Vista or Windows 7, are qualified to download Windows 8 Pro for an estimated retail price of S$49.99 from windows.microsoft.com.
And eligible Windows 7 PCs purchased between June 2, 2012, and January 31, 2013 in more than 140 countries can download Windows 8 Pro for an estimated retail price of S$17.99 with the Windows Upgrade Offer, available at www.windowsupgradeoffer.com.
The new Windows 8 licenses can be bought at all leading IT retail stores for S$89.00