It was my pleasure to get invited to the Screen Singapore 2013 Opening Ceremony and on the same day itself, attended the Firestorm (风暴) Movie World Premiere at Resorts World Sentosa, Festive Grand Theatre. The world premiere red carpet ceremony had invited Andy Lau back to Singapore together with Lam Ka Tung to promote their upcoming movie – Firestorm (风暴).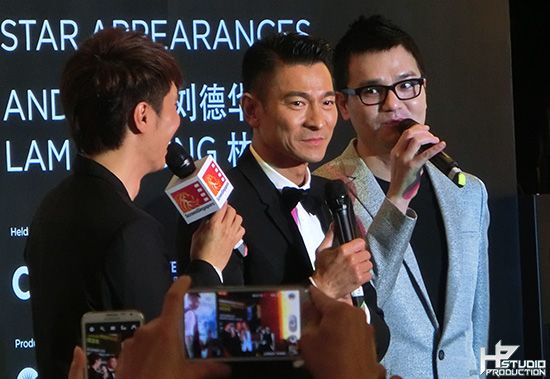 Firestorm (风暴) Movie Review:
Firestorm, an upcoming HongKong film directed by director's Alan Yuen and produce by Andy Lau (刘德华). This is a full action movie, the story flow was great and smooth especially every part of the climax scene, it carried a little education quotes to the audiences. "Know the difference between good and bad." – moral of story in reality life.
I like how the way this movie was filmed, lighting and contrast of this movie was good too. Likewise, the action climax and visual graphic was impressive. It's a worth watching movie, I rate Firestorm Movie 4/5 star.


Firestorm Movie Synopsis:
A storm is heading to the city, and with it comes another occurrence so destructive, it vows to bring down everything it touches.
A crew of seasoned criminals led by the notorious Nam (Hu Jun), armed with high-powered weapons, pulls off another smooth and violent armored car heist in broad daylight in a crowded street. Whoever tries to get in their way, they will show no mercy. This puts the police force to shame and humiliation.
A hardboiled senior police inspector Lui (Andy Lau), hot on the trails of Nam and his tight crew, determines to put an end to this madness that causes the lives of innocent people. But he soon comes face to face with the cruel reality that the usual police tactics are too futile to send these armed thieves behind bars. Extreme crime requires extreme justice, even if it means crossing his moral line. Tou (Lam Ka Tung), an ex-convict desperate to leave his criminal past behind, volunteers to be Lui's snitch in exchange for a fresh start with her girlfriend Bing (Yao Chen). But little does he know what hellish situation he's getting himself into.
While Name is putting together his next big score, the two colliding forces from both sides of the law, each at the top of their games, will soon face their archenemies. As Lui's hunt heats up, their ultimate confrontation is about to take place on the streets.
As the storm passes through and the dust settles, whoever survives can hardly cope with its horrifying aftermath.