Many of you are thinking how to pronounce this word 'Coffee Nowhere', is it 'Coffee NOW HERE' or 'Coffee NO WHERE'? The correct answer is COFFEE NOW HERE! Yup! This article is dedicate to everyone and especially to coffee lover!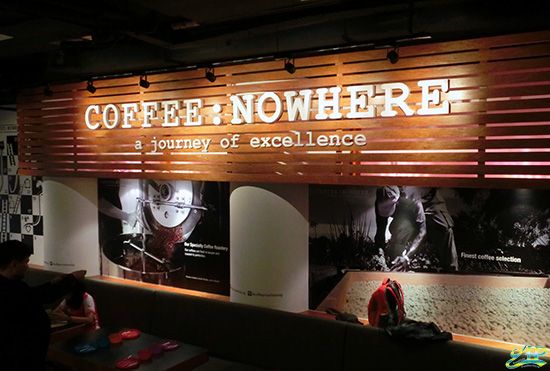 This was my first time visiting the Coffee NowHere Café located at the West Coast Plaza of Singapore. This interesting café brings coffee lover together filled with their pleasant coffee aroma, it have a well-organized space wooden concept from dining area to counter bar and brew bar, complementary with peaceful and cozy ambiance, I believed visitors will have a delightful time spend at Coffee NowHere Café.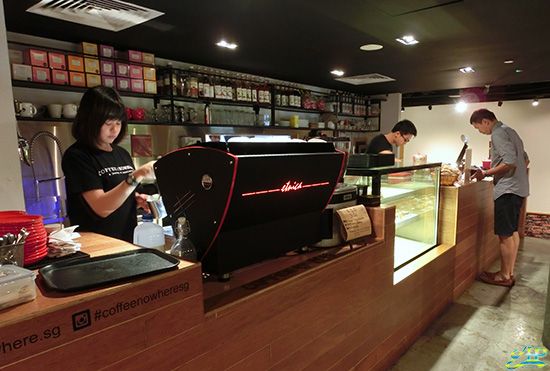 Coffee NowHere Café served scrumptious foods and desserts but one of the must TRY is their hot speciality brewing coffee! Hence, I am glad that I got this golden opportunity to taste out coffee prepared by Mr Ian, the coffee expert in Singapore.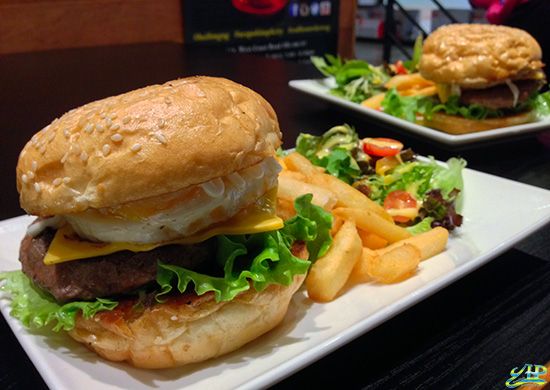 Do you love coffee? If yes, you should probably be drinking even more!
Photo with the Singapore coffee expert, Mr Ian!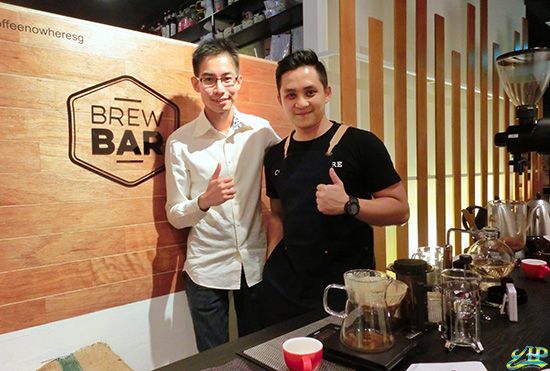 The light and dark coffee bean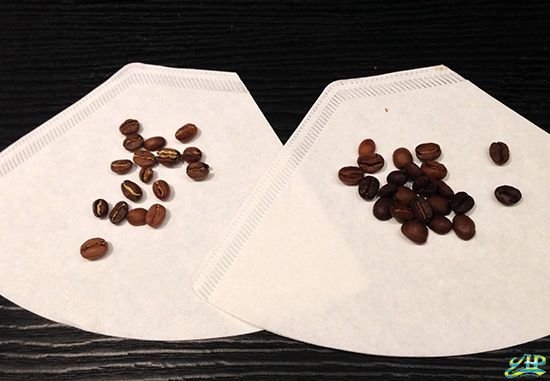 I love drinking coffee but this appreciation session has brought me to the next drinking coffee level. I was impressed by the coffee prepared by Mr Ian, whereby he used one type of coffee bean and brewed it in three different method 'Drip', 'Syphon', 'Areopress', and result the coffee taste heavenly and uniquely. Each of the procedure is very precise and skill!
By understanding Coffee is a knowledge, Making a Good Coffee is a skill!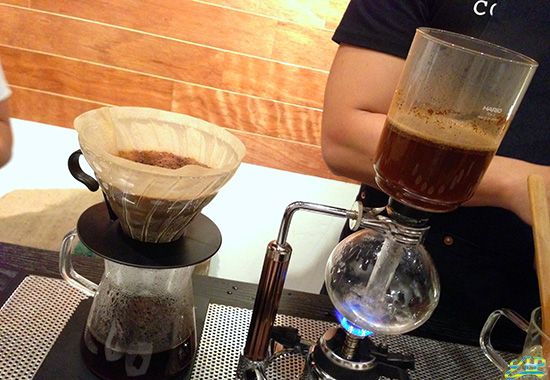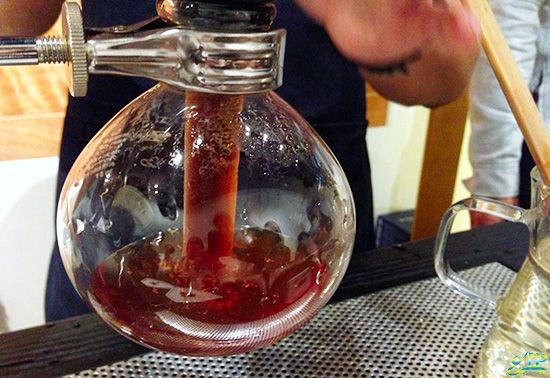 All 3 method using the same Coffee Bean!
1. First coffee tasting using Drip method – it produces a medium acidity coffee, a little sour aftertaste but is smooth and fruity.
2. Second coffee tasting using Syphon method – it produces a low acidity coffee and has a cleaner coffee light bitter balance aftertaste and richer flavour in aroma.
3. Third coffee tasting using Aeropress method – one of my favourite brewing process in this coffee tasting session. I felt totally awake after my first sip of coffee, the coffee contains lesser acidity and aroma smell delight and it tastes amazing lively.
I enjoyed this exclusive coffee tasting session with the bloggers! It was a fruitful evening to learn and understand about coffee. This meaningful gathering makes me realise that brewing a good coffee not only need skills but also years' experiencing. Mr Ian is a professional and I am glad he shared his knowledge to us. Coffee NowHere Café savours the best of specialty coffee! Coffee is now here! ^^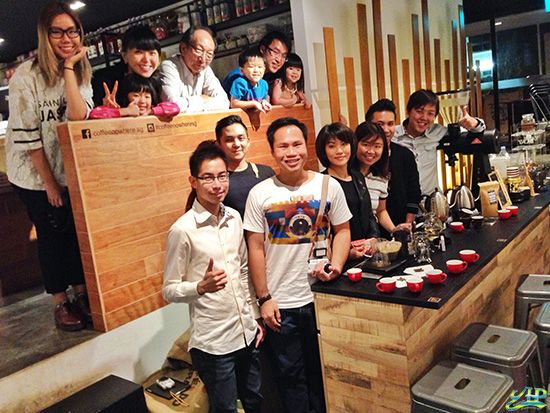 Coffee NowHere Café Address Location:
154 West Coast Road,
#B1 – 06/07, Singapore
Opening Hours:
10am – 10pm daily
Price Range:
$10 – $20
Coffee NowHere Facebook: