Hi Readers! Have you seen the cutest Bear Paw Burger start to pop out in town? Well, maybe you guys have seen it on instagram and facebook and wondering whether is it selling in Singapore or Taiwan? Yes! Today going to introduce you peoples an adorable outdoor café in Singapore – 'Bear Bites 熊の食' located in the heart of Orchard Road at SCAPE*.
Bear Bites 熊の食originated from Fengjia night market (逢甲夜市) in Taiwan, was started by the founder (Mr Avery) in 2010. Mr Avery got his inspiration during his holiday in Japan to create this unique burger. The Bear Paw Burger is a combination of the Taiwanese steamed bun with Japanese food. With a short period of 3 years, there are more than 10 branches across Taiwan today and proven to be a success story.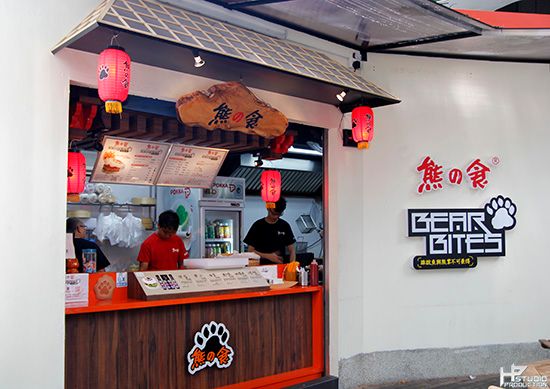 Hence, the Bear Bites branch in Singapore has its alfresco concept whereby visitors are able to enjoy their delightful Bear Paw Burger under a big shady tree. Thus, with the peaceful and lovely ambient, this is also a good place for you to have a memorable date with your love one. Alternative, it is also a place for you to have a pleasant friend gathering too.


Before hop into their signature dishes, let's have some cheese fries for our appetizer dish and not to forget their savoury sauces to spice up their main dishes.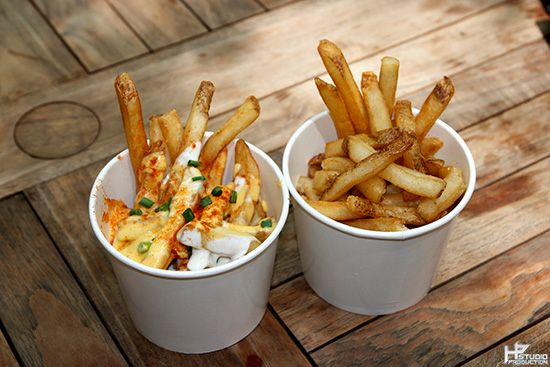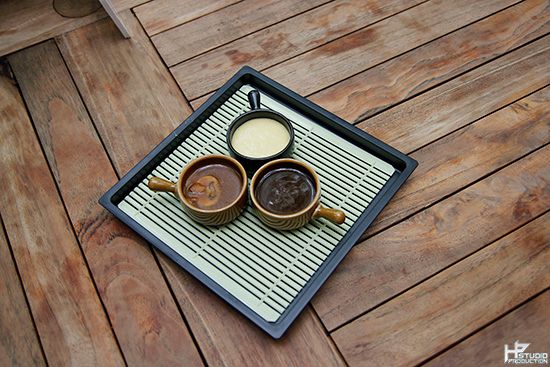 Cute Bear Paw Buns for Bear Paw Gelato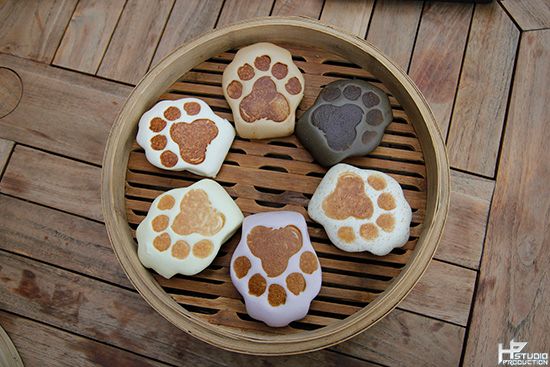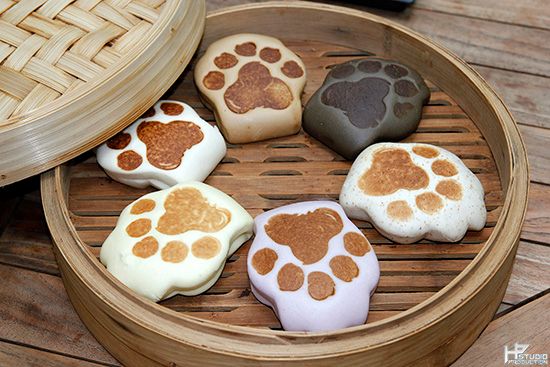 Likewise, having thought of creating your very own mouthful Bear Paw Burger at Bear Bites, it consists of three main things which are 'Meat', 'Bun' and 'Sauce'. Check out the steps below here:
Step 1: Choose a Meat
Karaage Crispy Chicken ($4.80) / Oishi Fish Fillet ($5.80)
Step 2: Choose a Bun
Original Milk / Brown Sugar / Yam / Curry / Oat / Squid Ink / Strawberry (seasonal)
Step 3: Choose a Sauce
Mushroom / Sweet & Spicy Thai / Black Pepper / Tartar / Honey Mustard / Golden Cheese
There are also set meal which starts from $7.80 which includes karaage crispy chicken/ Oishi Fish Fillet with steamed bun + fries + bottled drinks. Add $1 to upsize to cheese fries. Ala carte burger starts from $4.80. *All buns are freshly imported from Taiwan so that consumers can taste the original.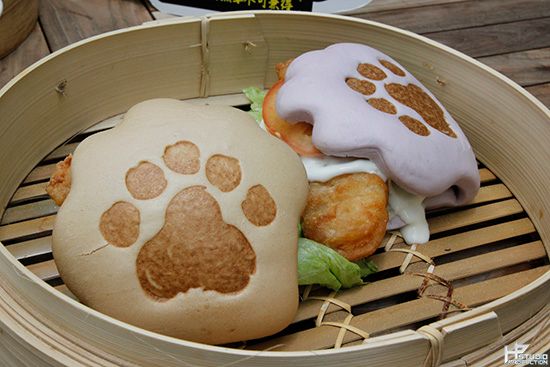 Here not the end yet! You may want to end your delightful meal with their signature dessert – The Bear Paw Gelato. Yup! It is an ice cream Bear Paw Buns! They have up to 7 varieties of buns for you to choose and three Gelato ice creams; Chocolate, Green Tea and Salted Caramel Biscuit.
As my review, Bear Bites is an interesting and creative concept in Singapore. The adorable and delectable Bear Paw Buns/Burger had attracted a group of youngster and adults, especially teenager girls who will definitely love it. Foods at Bear Bites are well-prepared and taste savory! Boss of Bear Bites had also put in his great effort to make sure that their "Bear Paw" (foods) maintains a fresh and healthy quality when serving toward their customers. With that, it is definitely a recommended for you to have an enjoyable dining at Bear Bites Singapore Café.
Photo with the Boss of Bear Bites Singapore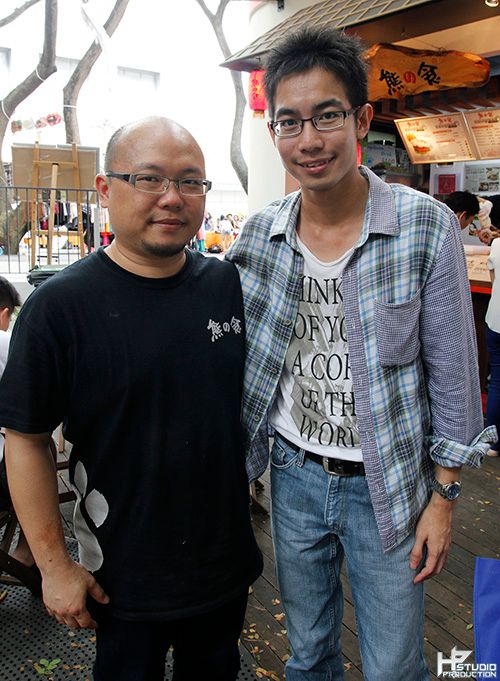 Bear Bites 熊の食 group photo at the food tasting session!
Check out Bear Bites 熊の食 Singapore 超級小吃贊3 Snack Attack 3 ep7


Go visit Bear Bites and try the cute Bear Paw Burger today! From 20 October till 20 November 2013 take part in their Instagram Contest and stand to win a Bear Bites Party for 6pax. Do remember to also check out their Facebook time to time to get updates on their latest offerings and promotions!
Bear Bites Singapore 熊の食 Address:
2 Orchard Link #02-42 *SCAPE (Outdoor Kiosk),
Singapore 237978
Follow their link Below Here:
Bear Bites FB Page: https://www.facebook.com/BearBitesSingapore
Bear Bites SG Twitter: https//www.twitter.com/BearBitesSingapore
Bear Bites Instagram: https://www.instagram/BearBitesSingapore