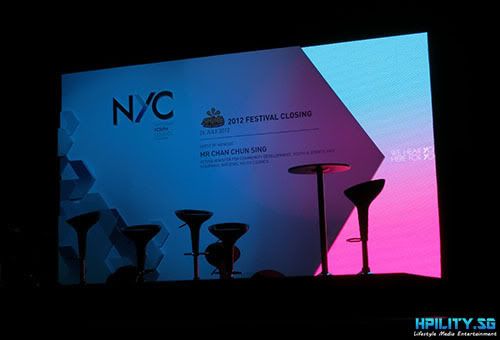 SHINE Youth Festival 2012 has held a closing ceremony last Thursday at scape warehouse to welcome back the young creative and inspire youth back on stage to celebrate youth's contributions to the community.
Host of the evening – Daniel Ong

This year, SHINE youth have an energizing platform, bigger and more exciting compare to last year. It has attracted over 250,000 youth through 60 events in the youth month of July. Thus, it also enabled NYC to "hear youth and be here for youth" through various initiatives, such as the new Pitch to SHINE and Pledge to SHINE.
Guest of Honour Mr Chan Chun Sing (Acting Minister for Community Development, Youth and Sports and Chairman, National Youth Council) has also given a wonderful closing speech to the audience.
JUZ-B Start off the closing ceremony by performing their lovely song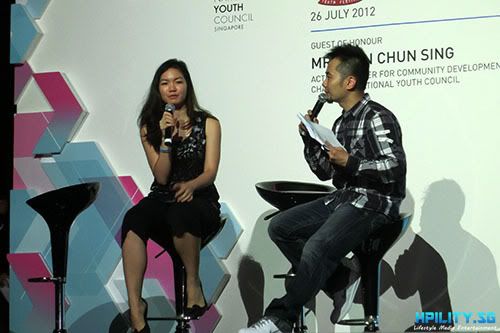 Winner of Star SHINE Youth for this year

With this, during the closing ceremony itself, other than announced the winner of SHINE Youth this year, they also have announced the Stars of SHINE 2012. There was Colin Wan Wei Hong (Singapore Street Festival Youth Leader), Jonathan Ng Jun Hui (Advocate for Youth Advolution for Health) and Sarethkumar s/o Kunasilan (volunteer mentor at SINDA).
The Awards Recipient group photo with Mr Chan Chun Sing on Stage