Introducing the new Lipton Pyramid Tea, a series of fine teas blended by its passionate team of tea master created for tea drinking lovers who enjoy the delight of premium lifestyle experience. Blending tea is an art-form. No two teas are ever the same, even if they are gathered from the same estate. Hence, Lipton blends teas to create a consistently balanced, flavourful, and aromatic cup of tea every time.
Lipton Pyramid Tea came in the range of many different variety flavours in its unique pyramid tea bag which contains whole tea leaves handpicked from the top two leaves and a bud of the tea plant, real fruit pieces and petals to deliver natural, pleasurable tea taste.
Lipton Pyramid Gold Range:
Russian Earl Grey
Mild Ceylon
Solid Assam
Asian White
Lipton Pyramid Fruit Range:
Forest Fruit
Blue Fruit
Citrus Fruit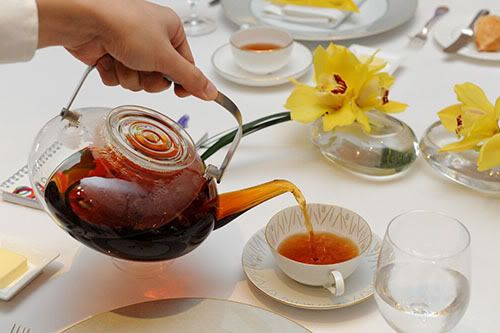 Each tea variant is crafted to ensure the delicate balance of flavour and tea and preserved in a specially-designed caddy click box packaging to keep tea fresh for a long time.
"The elegant, pyramid shaped tea bag liberates the best flavours by allowing the large tea leaves, flowers, herbs and real pieces of fruits optimum room to infuse for greater aroma, color and taste and an extraordinary taste experience. For tea enthusiasts, this means that they can enjoy a refined tea drinking experience with the convenience of a teabag which also delivers the natural antioxidant power of the whole tea leaves."
Lipton Pyramid Tea is now available at Cold Storage outlet selling at the price of $3.95 (usual retail price: $4.40). For your info, The Lipton team will also be at Cold Storage in the month of July to provide sampling trials to shoppers and to offer them an opportunity to experience for themselves the quality taste of Lipton Pyramid Tea.