A month back, it was my first step in into Porterhouse Restaurant and Bar and I would like to thanks Mint Leong for the invitation, I had an enjoyable and delightful fine dining meal at the Porterhouse Restaurant and Bar located at Killney Road.
Porterhouse interior has its unique way of European decoration, a combination of restaurant and bar and it is a comfortable and elegant place to chill out with friends after a busy working day.


The food at Porterhouse Restaurant taste delicious, every of their 'A LA Carte' dishes came in quantity and quality, especially their signature porterhouse charcoal grilled beef steaks. I can say that is one of the 10 best beef steaks I ever ate! Awesome!
Bruschetta pomodoro
Crab cakes served with spicy Thai-style soy sauce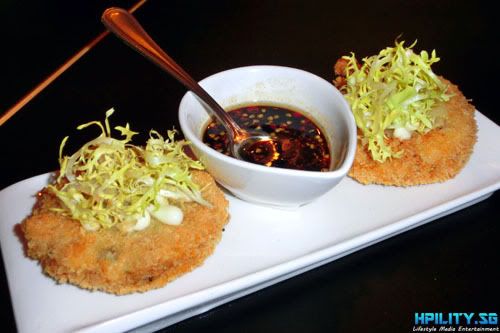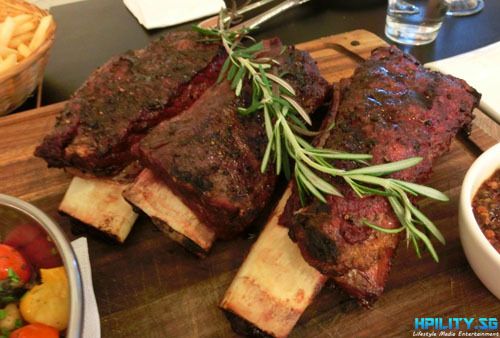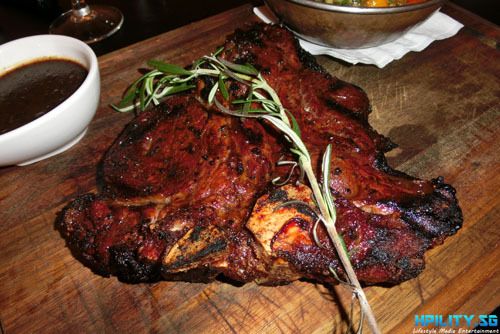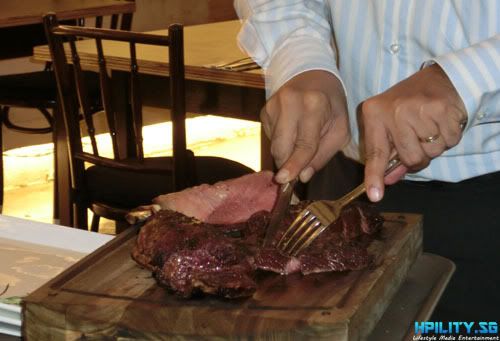 Chocolate Fondant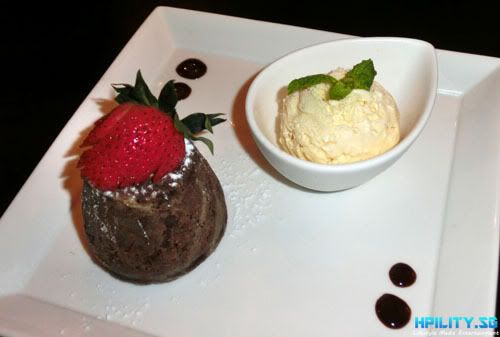 Likewise, the price range of foods at Porterhouse Restaurant cost from $50 ++ to $200++, depend on what meal and drinks you have order. Last but not least, I would like to say that PorterHouse Restaurant and Bar is a recommended place for fine dining with family and friend. Have a delightful meal there! *Smiles*
Location of PorterHouse Restaurant and Bar:
111/113 Killney Road Singapore 239550