20/06/09
Saturday
Phone Review: Samsung BEAT DJ M7603
Hello people! welcome back here…Today post will be a phone review blog post, which i want special thank to 24SEVEN company for allowing giving me this opportunity to do a phone review on SAMSUNG BEAT DJ M7603. Alright, Below few paragraph will be my review on this phone and what my conclusion on this phone? *scroll down to know more about it* xD

FIRST LOOK on Samsung M7603
What the first impression giving me about this phone…? Splash Blue with its 2.8 inch, External resolution (400×240) touch screen phone plus the rounded side design, I would say that it look like a MINI PSP to me!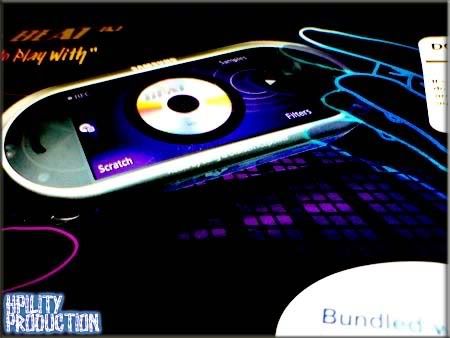 Samsung BEAT DJ M7603 Review
Samsung Beat DJ M7603… First of all, i would like to say tat, this phone have a simple and easy way to navigate its functions such as menu,phonebook,Yes/No answer Button,Lock/Unlock and Mp3 Button. Reason is because of its [widget] whereby it act as a shortcut key, allow user to easy access their data they want.
With the widget, It main display also very fun to play with whereby you can drag the icon around the display. Sensitive touchscreen phone also allow user to key in message in fastest way and the nagivating to its different menu was fast in its loading speed.

Its Support
Light in its Weight
Touchscreen sentivite, easy to navigate menu
Phone Battery longlife
It support DivX and Stereo sound
BEAT DJ application
Document Viewer
It Support External Memory
Mobile Widget & Communites
Include Video playback and Recording
Basic Application Function such as Bluetooth,camera,Music Player,FM radio,Game are included.
Camera Resolution : 3.2 Megapixel
Digital / Optical Zoom : 4x digital zoom
Support LEDFlash
Obtain Auto Focus
Shot Mode:
Face Detection, Smile Shot, Panorama, Macro, Timer Shot, Motion Control Photo Browser.
**********************************************************


Basically, As the word "Beat DJ" it actually focus more on its ultra sound. It max volume of sound can compare with a laptop speaker! 'BEAT DJ' application also allow you to play your fav. DJ song, at the same time there a function call 'scratch' whereby you can play and scratch on the screen, JUST LIKE WAD DJ DID in CLUB! *Pretty cool function to play with*
Talk about its photo viewer…The [photo browser] application allow you to view your photo by sliding the photo either to the left or right by just using 1 finger. It something like I-phone function what i guess its function also show the true quality colour of the picture. [Support High resolution photo and video].

Other than its attractive widget, the sound speaker give the best impression to the user! I can consider this the Cool Mp3 phone which given out the clear and best music throughout its player! xD Playing your song with BEAT DJ and it will output the different effect on your song!
Well, Are you looking for new mobile phone? My conclude is that, this Samsung M7603 Beat DJ is recommended to buy! "Touch your Music with The Ultra Beat"
Tats all for today!
Thank for your reading and viewing! xD
[Do Tag or Comment before you leave this blog]