Sponsored Post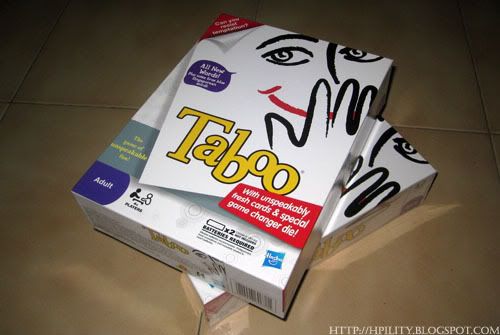 Hi Readers! Have you wonder how fun a normal card game can be? It's not just simply drawn and guesses the answer but it also shows how the common expressions on the person face. By creating an unsatisfied answer is the FUN point in this game.
Trick you abit Hosehbo?
Well, without further hidden of explanation, let me introduce a new game to you guys which officially launched by Hasbro Singapore. The new game called as "Taboo Game the Singapore edition", it's a very Singaporean style of game and if you are Singaporean, this taboo game definitely suits you!!!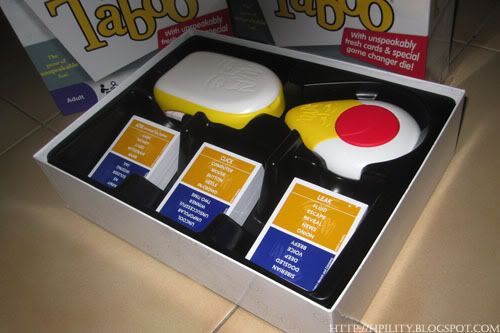 In a recent survey done by Hasbro Singapore, the statistic show that the top common action and expression are "Jaywalking", "littering", "Alamak", "Kiasu", "Siam" and etc… Top local dishes and event festival such as "Char Kway Teow", "Milo Dinosaur", "big walk" and etc…
With this, Hasbro Singapore has created and implemented the common thing say by Singaporean as well as the common local food, transportation and festival celebration into this Taboo Game and bring in the uniquely way of playing this Taboo Game.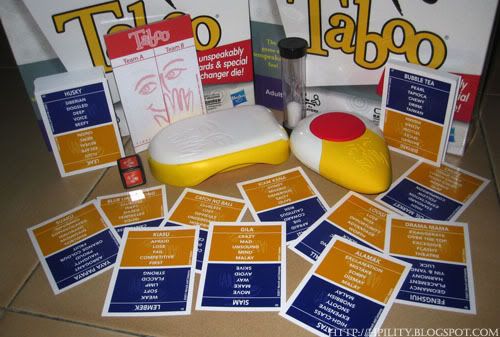 Nevertheless, the purpose of this Taboo Game is to allow people to enjoy the full experience of Singaporean Style by using the common words in Singapore and at the same time create the ownable sound among friends or family.
Taboo is a party word game where players take turns to describe a word or phrase on the cards to their partners without using the five associated words or phrases that are on the cards too. The new Taboo Singapore version game is retailing at SGD49.90 and will be available at Toys R Us, selected bookstores and all major department stores.

Don't Yaya Papaya! My blog posts not end yet… Here comes the surprise to all my readers!!! Woohoo! Thanks to Hasbro Singapore and Hpility Blog is giving away one brand new Taboo Game SET to one of the lucky reader here!
*** Comment and WIN***
How to win this "Singaporean Taboo Game Set"? It's very easy! Just simply comment this blog post and say "I WANT Singapore Taboo Game Set" together with your 'NAME' & 'EMAIL' and you will stand a chance to win this GAME SET! The contest is open from 11th November 2011 till 25th November 2011.
Hurry Comment NOW!!!