09/05/09
Saturday
Met a new blogger, Andy Chua
First time dinner at MANPUKU,
Good Food On My Blog Part 14…
Hello people! welcome to hpility blog again! Today i hope my post is interesting because i gonna introduce new food again! haha yes! Good Food on my blog part 14 bring you to MANPUKU – the unique japanese Food Hall at Tampines one Level 3. haha…Is Hungry time! yummy Food is here! lalala…The next few paragraph and picture will show you what happened during yesterday evening! woohoo…my first step into Manpuku was like……. *Stun* lols

Manpuku is a place where it shown Japanese Food Hall Concept with it Japanese gourment street layout setting…Inside there, Food stall such as, Aoba hokkaido ramen, Yoshimi,TokuToku,Asakusatei,KAI,Fruit paradise and so on….bleah bleah bleah~ They are famous and worth it to eat! On the other hand, MANPUKU mean, Eat full stomach and Eat with satisfy.
Yesterday, Met a new nuffnanger blogger, Andy Chua aka Ndcai and we went for a dinner at MANPUKU which located at Tampines one level 3. Lucky was 6pm, the people there not so crowded…So we took our 'Food Pass Card' and a reserved label, walked into manpuku foodhall and search for seat…While searching for seat, i eyes was stun by looking at the surrounding environment, because it was too nice and unique…Full of Japanese style and seriously say, this was our first time entering into Manpuku! As usual, my camera RUN out from my pocket and i started to snap the environment picture!!! woohoo… *If you first time visit, you will say WOW* lols… Lets see the enviroment below before proceed on to Food section.. xD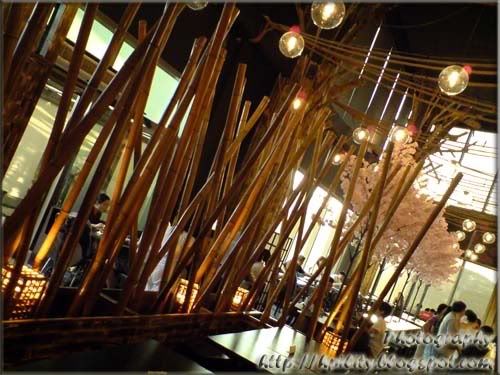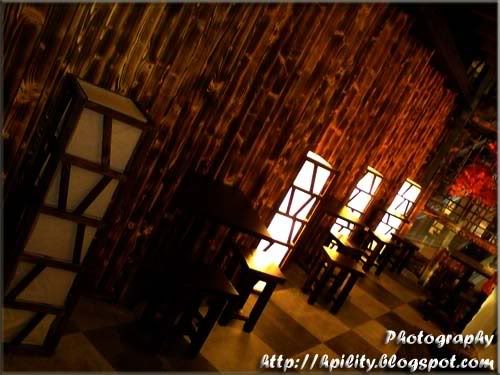 haha, the enviornment nice right? the layout and its design together with the japanese sakura flower, it make you feel like, you are in a japanese 'high-class' resturant! haha…Alright, after we found seat for our dinner, we put our reserved card on the table and start going around the place and see if any nice and cheap japanese food to eat…Unfortunately, after seeing all the stall, i realise that everything inside there sold in expensive price! The cheapest food i saw was $7.80 and the most Expensive food can cost up to $20 for a meal. lols *crazy price* Especially A set of sushi, It cost $18!!!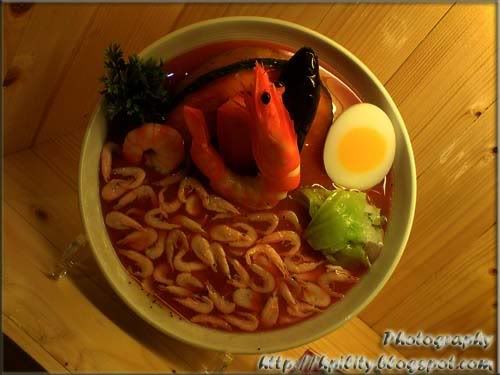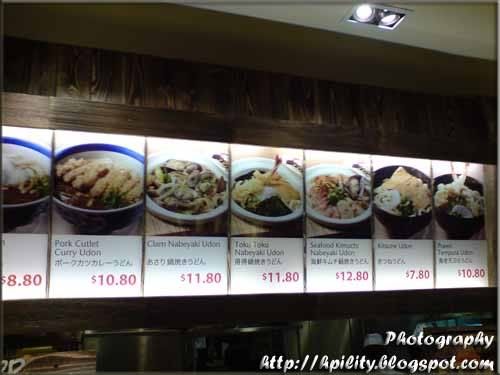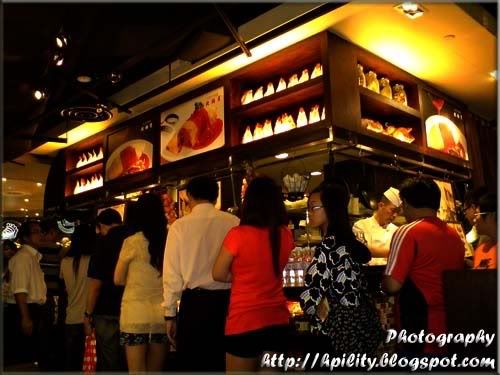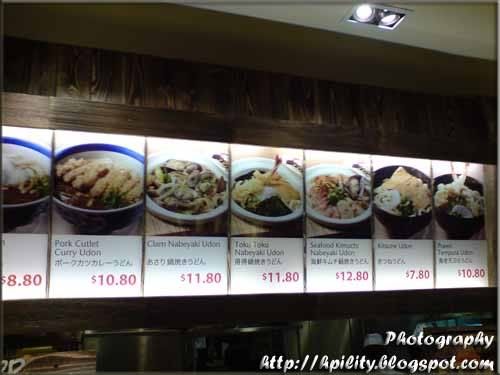 However, we choose 2 different japanese stall for food review.., i choose this Yoshimi stall and Andy Chua choose Toku Toku stall. So what the food we brought for our dinner? haha Read the next paragraph!
Hoho, As time goes by…Today Food Review was the most expensive i think…haha, I brought a plate of Chicken Cutlet Curry Rice which cost $10.80 and Andy Chua Brought a bowl of Chicken egg curry Udon. As Good Food on my blog part 14 at Manpuku, Today, i would like to introduce the Food, Chicken Cutlet Curry Rice! Well, Eating Chicken Cutlet Curry Rice from Yoshimi was like having food in heaven..lols, The piece of Chicken Cutlet was soft, easy to chew and the curry sauce of itself taste like chilli crab sauce! haha…Although it taste delicious But the cost of this meal, is kinda expensive…lols…

After eating our dinner, we took a walk again and this time, Andy brought a Piece of Orange Grapefruit Tart from fruit paradise and it cost $7.80! was lucky to eat this cheesecake tart and it taste yummy! haha…*Let see the picture below*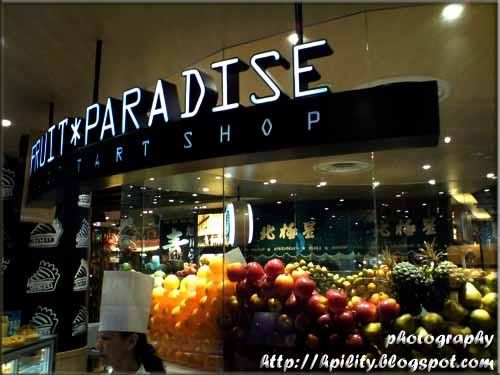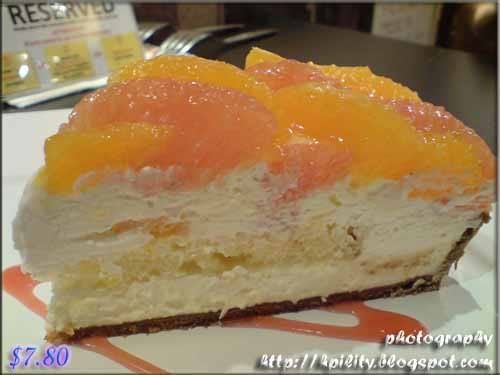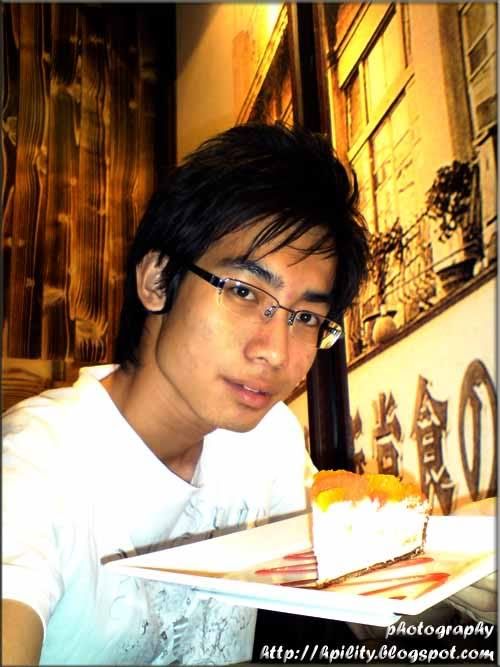 Well, time around 7.30pm, we finished our food and done with our "photo" shooting inside Manpuku foodhall, we proceed on to counter and pay our bills…lols, luckily NO 10% service charge if not the price sure go 2 time crazy!!! lols…After that, we ahead to Tampines mall to watch the X-Men Origins: Wolverine. haha, i will do this movie review maybe tml or next week! Today main Focus is on Manpuku Food! lols…
So people, after looking at those food above? are you feeling hungry now? haha Manpuku is a nice place to try out different style of japanese food. Well, i repeat again, it located in singapore, Tampines one level 3 and remember not to lost the 'Food Pass Card', if not need to pay $100! lols…Click Here to know more about Manpuku!
Tats all for today! More interesting post coming up next!
Thank for your reading and viewing! xD
[Do Tag Before you leave this blog]
让感动蔓延
留更多纪念