A shout-out to everyone from James Aw! U guys probably see me on and off at HpilitySG! First off, I would like to thank Hp for this opportunity to be his guest writer for this food tasting at Saboten Dining. This is despite the fact that I have zero blogging experience! *PS: Don't kill me if your hits fall below the usual value*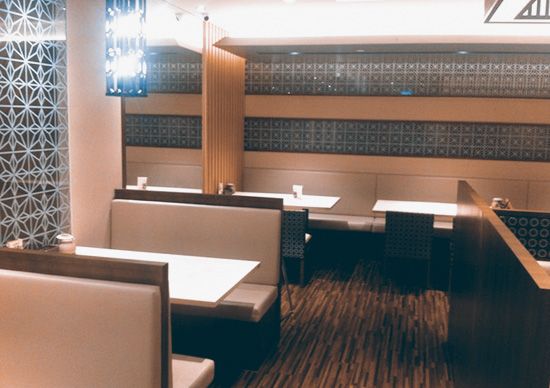 Anyway we have a very exciting food tasting experience this round as we will be dining at the restaurant with the LARGEST tonkatsu chain in Japan. Being an undisputedly huge fan of Tonkichi's Tonkatsu, I started this dinner with much skepticism towards their standard of their deep fried delicacy. Little did I notice, I had to eat down not just those 'Oishii' delicacies but also my own skepticism!


As we walked into the restaurant during evening time, there was already a hugh crowd and we were greeted with a very simple layout of the dining restaurant. The interior design was simple and spacious. Taking a second closer look, the wall background was the logo of saboten. Take a minute to think what does this logo look like? *Hint: you have to imagine the item from the top view* for the fast thinkers, yes! It is the shape of the top of a cactus! You must be wondering how a jap restaurant is tagged to a cactus? How's japan ever link to a cactus. The shop owner has a very logical and intelligent answer to that. It was to represent their persistence in providing fantastic Japanese cuisine to the crowd! Gambete!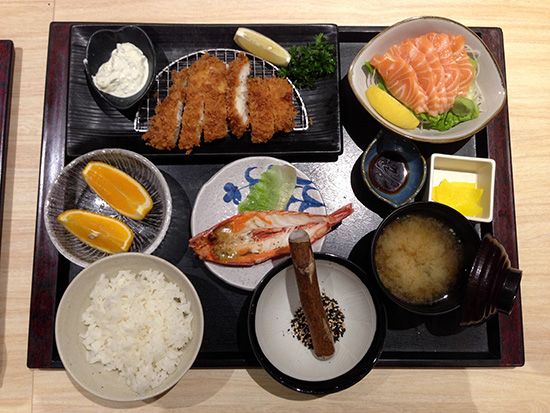 Anw the main purpose of today food tasting is to try out their new set lunches as they diversify from their popular tonkatsu into teppanyakki and shabu shabu. As I flipped thru the menu, the Black pepper Kurobuta teppanyaki with loin katsu set (inclusive of fresh salmon) immediately caught my eyes. But what pop my eyes were the affordable prices despite offering a variety of fine cuisine in one set. The portion was also very generous.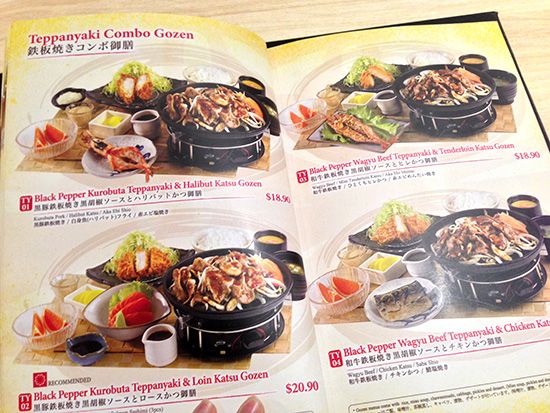 When my food came, I plunged into their fried delicacy first knowing that they are famous for their tonkatsu. I was delightfully surprise at how crunchy the pork with its crispy breaded exterior was. The manager shared that they uses high quality breadcrumbs imported from Japan to fry it with the pork. And this is not all! The taste was further enhanced when I dipped it with the specially prepared Saboten in house sauce and creamy goma dressing. OIshii max!


We also had some mentai dishes. I personally feel the scallop and prawn mentai are the must try! The juiciness will definitely tempt you to call for a second round!
Personally, I enjoyed my food tasting experiences thoroughly at Saboten and will definitely come again with my friends and family. So come down and give Saboten a shot, you will be promised a gratifying dining experience. *Smiles*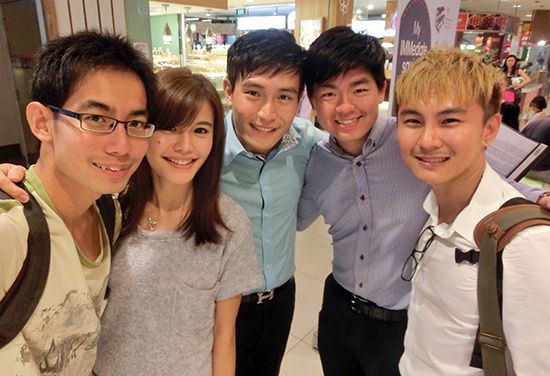 Written By Guest Writer: James Aw