Few days back, my friends and I attended the December 2012 Wine & Dine Event at Kim's Place Seafood Restaurant located at 43 Joo Chiat Place. This was my second time visit Kim's Place Seafood and I must admit that I really love the freshness, well-prepared and delicious seafood there! Is worth the money to dine at Kim's Place Seafood!


Kim Place Seafood was a family restaurant opened in 1965 and have pass down to the current restaurant owner. In Kim Place Seafood, you will find that the way they cook their food is unique, Boss from Kim Place Seafood had created a fusion tradition and western modernization dishes such cheese lobsters, cheese crab and more. Likewise, one of the most famous signatures dish was 'Hokkien Oyster Mee'. Thus, one thing good about Kim Place Seafood Restaurant is that they allow you to customize your dining dishes according to your budgets.
Let's check out the yummy foods i had eaten during the December 2012 'Wine & Dine' Event!
Cold Black Fungus w Garlic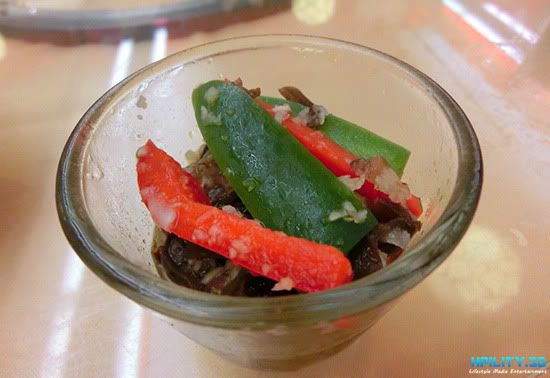 Cold Fresh Seafood Platter
Steamed Green Wrasse w Bean Sauce
Roasted Duck with Plum Sauce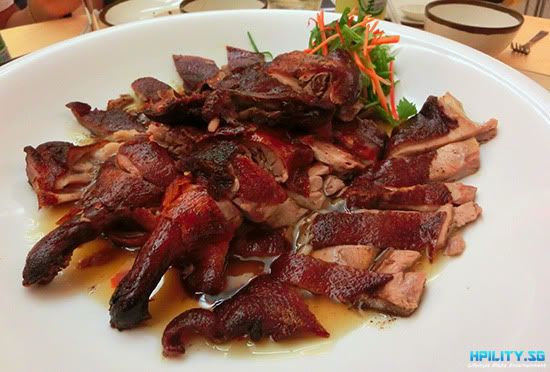 Fried Asparagus w Geoduck in X.O Sauce
Baked Fermented Beancurd Crab in Hotpot
Claypot Roasted Pork Hokkien Mee
Fresh Fruit Jelly w Icy Calamansi Juice
Met 2 new friend! Photo with Lee Wei Song and Lee Si Song!
Both talented music composer from Wise Entertainment! ^^
Group picture of the night


After all, I enjoyed a delighted meal with my friends and good to know new people from the event too. For your more info, Kim's seafood place official facebook page is now having a contest where by you can win a pair of tickets (worth $140) to their CNY 'Wine & Dine' event. Check out the detail here now: [Click Here]
Kim's Place Seafood Restaurant Address:
43 Joo Chiat Place S427767