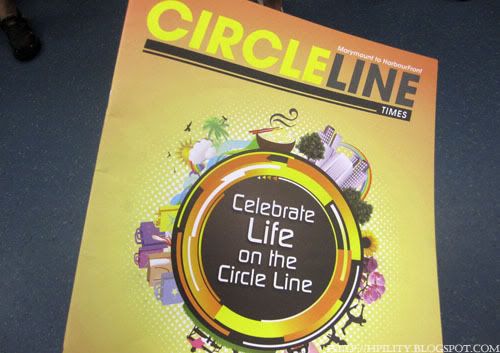 It's Sunday! How you guys has been doing? Having an exciting Sunday weekend? Well for me, I spent my most precious Sunday weekend with the wonderful celebration of Circle Line tour! It was a nice discovery of new SMRT circle line.
Woke up early in the Morning today and met my friend, Danial and we headed down to Buona Vista Mrt station for the Circle Line discovery opening. We reached there about 9.45am and the place was crowded with full of people.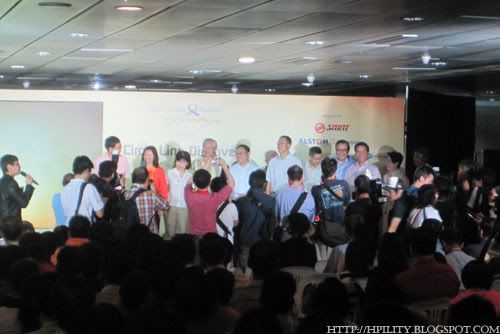 My friend and I manage to squeeze through the crowd and get into the event place at the right timing for the opening launch. Guest of Honor Transport Minister Lui Tuck Yew, Mr Yam Ah Mee and more executive stuff was there for the grand new SMRT circle line discovery open house.

With the great open house launch, it started off with the great performance of Mrt Musical performed by Irene Ang, En Lai and Alaric Tay from Fly Entertainment and followed up by much different kind of activities which can be found in each different station.

Yes! People who visited the circle line along the new station will see this word "Passage free" on the card tapping machine! First time seeing this word after taking mrt for so long and I guess after today, you won't get to see it again unless there is another new smrt opening. lol
Camwhore in NEW TRAIN NEW TRACK NEW Sleepy eyes! LOL

Woohoo! Our journey started from Buona Vista and the first visit we went was the Telok Blangah station. Inside the Mrt crowds keep on increase as the time pass and was lucky to say that we visited most of the "HOT" stop before 1pm! Hahaha…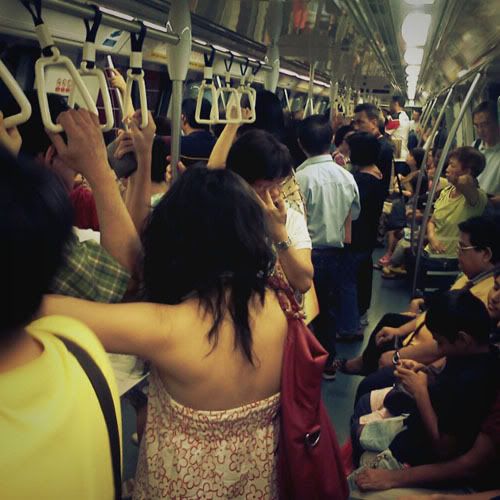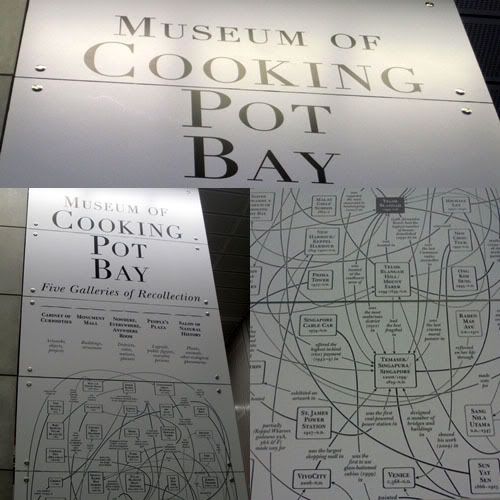 Chinese Orchestra Performance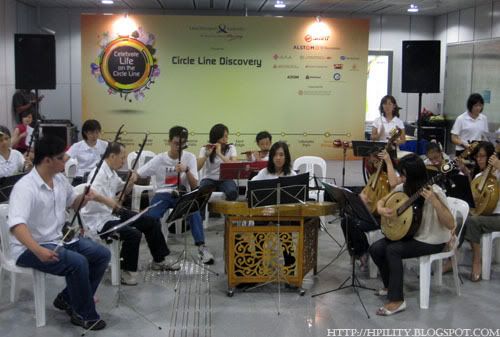 Labrador Park! *The curious station I ever wonder* I heard that it was the place happened about during the Japanese world war II but we didn't manage to visit the park because due to the long walking distance. However, will visit back one day! Now skip to the next STATION! Haha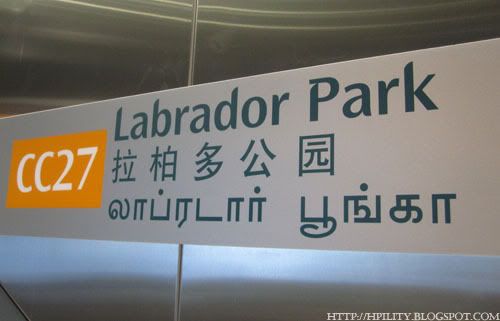 Friendly Performance by Senior Citizen

Yeah! Next station we visited was Haw Par Villa (A Chinese mythological theme park)!!! Truly speaking that this was my second time visit Haw Par Villa in my life! LOL!!! But for today, I manage to go in and took many nice photos of the statues. It was a cool eye-opened for me and I will make a Haw Par Villa post very soon… Hehe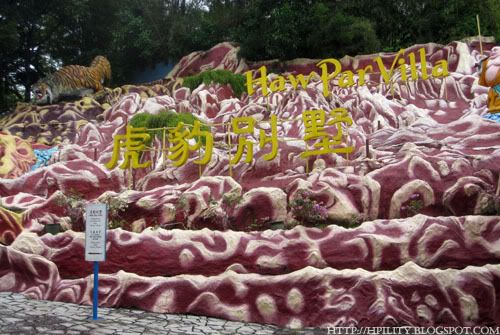 Bought a CAN of F&N season ice lemon tea from the vending machine while resting at Haw Par Villa… and our next stop we went to…….. Holland Village!

See the crowds!! It was at Holland Village Mrt station!!! Reason was because I think everyone came down to this place to have their lunch. Likewise, this goes same to me! Haha…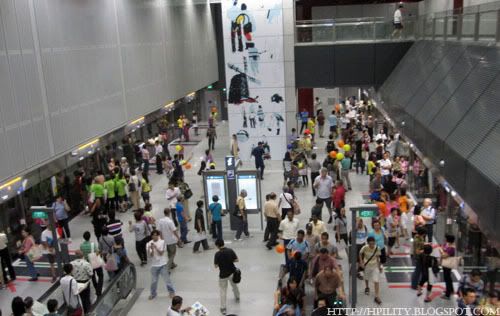 This black Chicken very lucky…~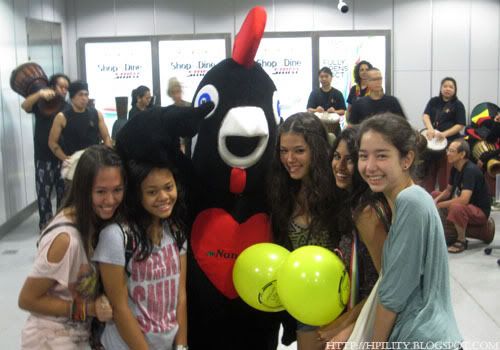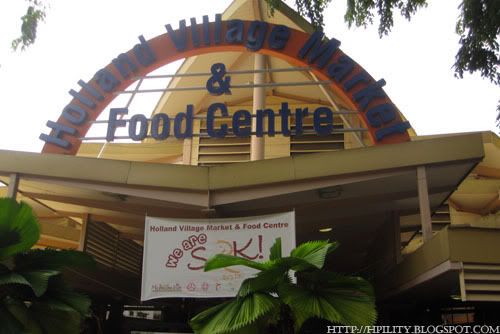 You can find many nice local foods here!
I had my delicious Fish Briyani lunch at the Holland Village!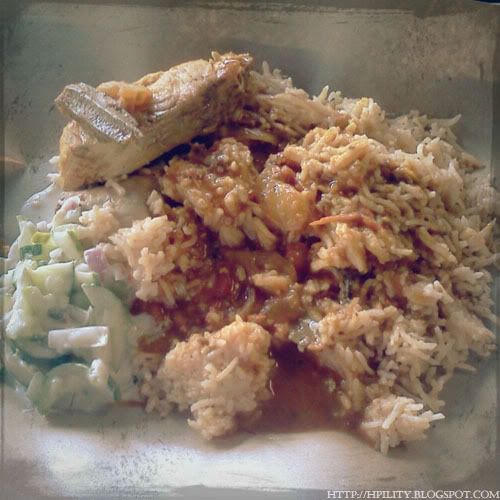 Time about 3pm, the next stop we visited was Botanic Gardens Mrt station. Botanic Gardens, sound cool right? But we not are visiting the garden today! Haha… Let me bring you to the Adam Road to try out the food at Adam Road Food Court.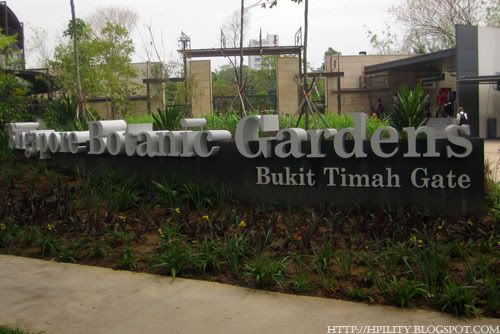 You need to cross this bridge in order to step onto Adam Road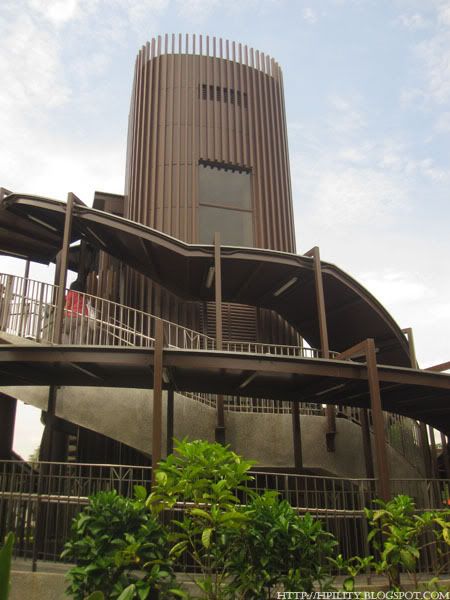 Adam Road Food Court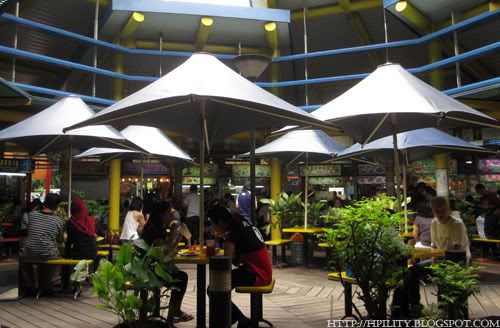 Adam Road Food court was another place which sells many awesome local foods in Singapore and the price in this food court was cheap and affordable too. Circle rounded traditional food court given a large variety of food for you to choose what you like and eat happily with your friends and family.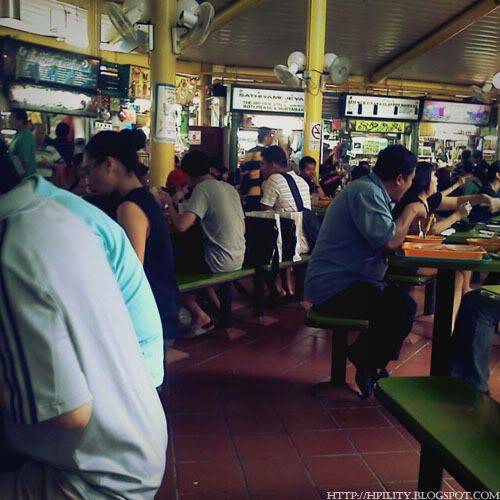 Danial's Lunch with his Spicy Mee Goreng!

So well, the last stop we had visited was Caldecott Mrt station. Never heard of it before but somehow there really have nothing to see too! Lol… Took the free shuttle bus back to Marymount station and I call it a day of my #CircleLine Open House Tour.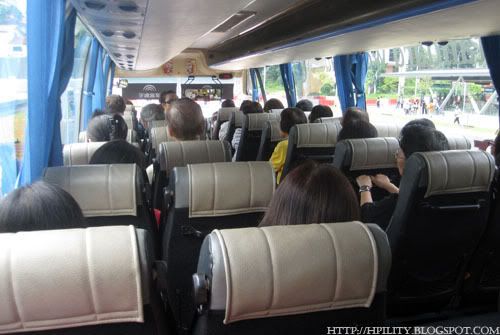 Last but not least, have fun traveling with SMRT Circle Line! The new circle line allow you to travel at the shorter distance and reach your destination faster and also provided you with the 4 theme of "Eat, Relax, Play and Love" at anywhere you want to visit. *Smiles*