Alert to all Female Singaporean! Have you ever dream of being an international supermodel? If yes, here your chance to fulfill now! Last Thursday, I got invited to the ELITE Models Look 2011 conference at Royal Room and it was a good opportunity to know about the information for the coming up ELITE models search competition in Singapore.
Girls from MyFatPocket!
Adrian and Me at ELITE Models Look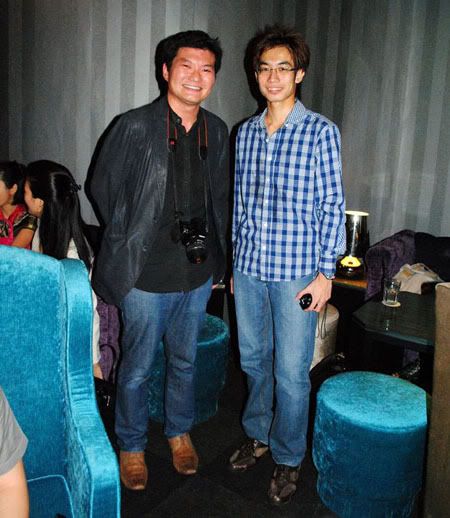 Short video preview about ELITE Models
Everyone giving their attention at the press conference

ELITE Models Lookout contest 2011 in search of girls in Singapore with the requirement of aged 14 to 21 and height at least of 5'7 or 170cm tall. The purpose of this contest also wants to find out how confident and potential of the girls is and also allowing the girls to gain some knowledge of models experience.
Chris Keely- Managing Director, Elite Models Singapore said the competition will provide the girls an opportunity to follow in the footsteps of top supermodels like Linda Evangelista and Cindy Crawford – big names which Elite has discovered and represented.

Hence, the scouting of ELITE Models Look contest will kick off with a series of casting event from 8th – 23rd October 2011starting at Vivocity, and finishing at Ion Orchard.
Shortlisted hopefuls from the Singapore casting events will compete for 40 semi-final places and will have to impress the Elite Model Look jury for the 15 coveted spots at the Singapore Grand Finals.

Elite will select 2 supermodel hopefuls from the 15 finalists in the semi-finals, who will represent Singapore in the Elite international finals held this year in Shanghai and will stand a chance to compete for a contract with Elite Paris and $350,000 in Elite World prize money.
The contest is open to all candidates who will be based in Singapore for the duration of the competition. Citizenship and permanent residence are not requirements. For more information, please visit www.elitemodel.sg