Indulge in Thai horror action at Sentosa Spooktacular this year with the newly featured haunted island – Laddaland, which offers a terrifying yet intriguing experience for visitors at Fort Siloso.


During the media launch, the bloody village was crowded with harmful murders. Countless of visitors were invited to walk in the lonely Laddaland from the entrance to the haunted houses. Hence, the unpredictable fright journey took us about 2 hours to complete.
Want to rent a house? 😉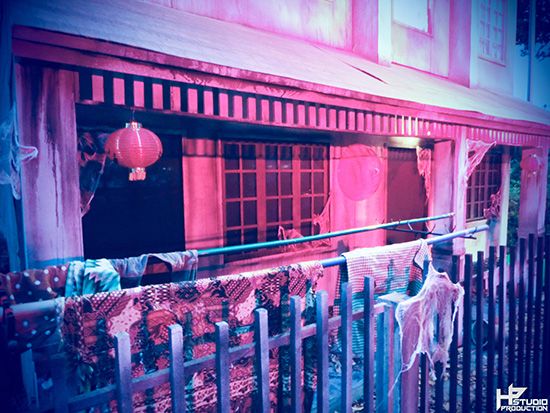 Want some meat for dinner? 😉


The highlight of the three haunted house this year featured the Thai horror adapting movie concept from "Countdown", "Alone" and "The Swimmer". The pathway of each individual haunted house had extended and the interior layout structure was well-organized by the quality and time control to give a standard measured for visitors to experience the thriller moment.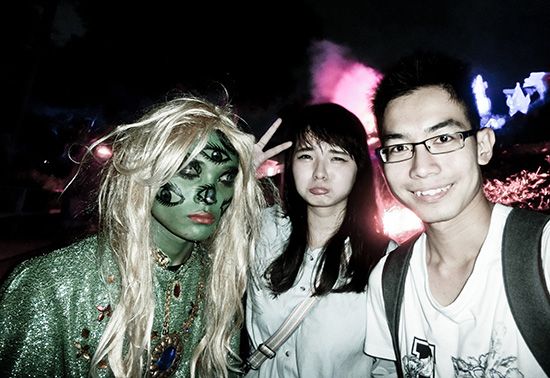 You walk pass here… And you will come back again ~


"The Swimmers" is one of the best yet my favourite haunted houses at Sentosa Spooktacular this year! I made my first astonishing jump in 'the swimmers' distance as I walked into the deeper roadway which brings me to a different tone of scare level. Be worry! It's endless road…!!!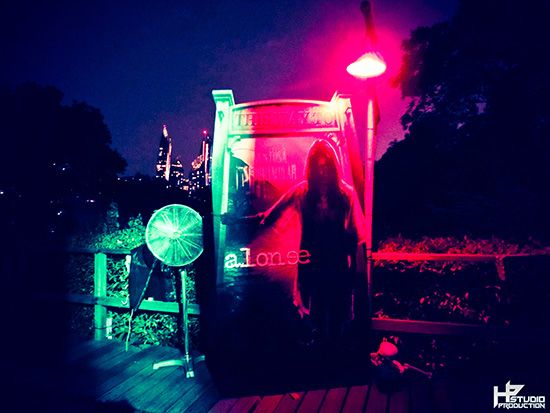 Do spot the Thai Horror "ALONE" twins at the Laddaland village!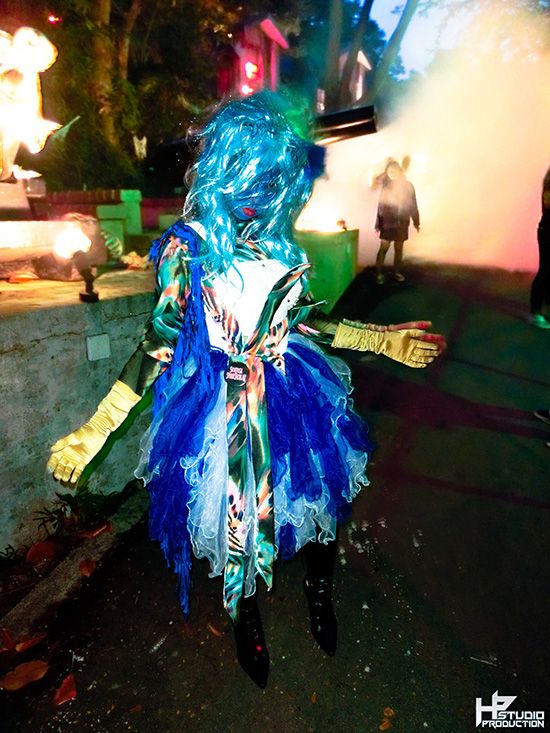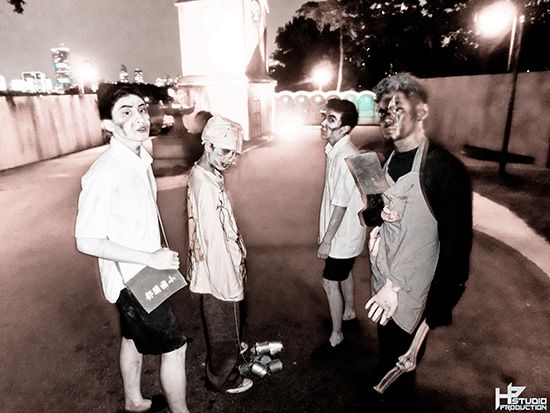 To conclude my fear experience, I would say that Sentosa Singapore and GTH had produced a great job on Sentosa Spooktacular Halloween this year. It was an eye-opening when I saw Fort Siloso transformed into a twisted thematic haunted village. Sentosa Spooktacular Halloween this year is definitely worth the price tickets. Awesome!
Tickets can be purchased from the Spooktacular website (www.spooktacular.com.sg), or from Sentosa ticketing counters.
MISSION ACCOMPLISHED!
SUCCESSFULLY CONQUER ALL HAUNTED HOUSES!