29/09/09
Tuesday
Singapore 2009 F1 Final Race
Outing step into the zone area!
Hello people! I'm back after few days of picture editing…haha how was my last weekend? I guess till now everyone knew it already…cos from twitter and facebook i been keep updating my status during the sunday outing…!

Last Sunday (27/09), which was 2 days back, The F1 Final Race day in singapore. Under the blue hot weather, i met up with Jianhao,Shalny and her brother and cityhall station. What we doing there? haha, Once we reached cityhall, we wear our F1lanyard and heading to F1 zone area walk via through Gate 3…All way long i been taking picture everywhere…!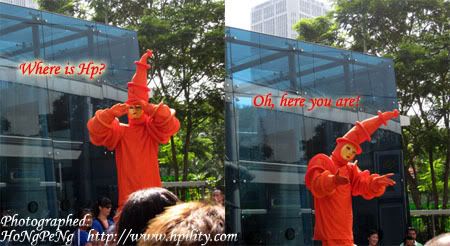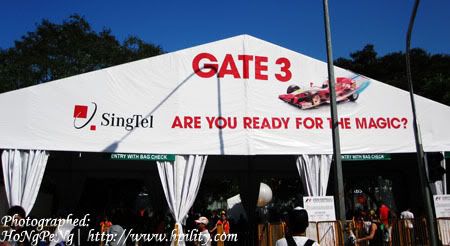 Once enter the zone area, there are some performance inside…Selling of food and drink is soooo expensive!! If you have follow my twitter, you guy will know recently i saying about beer…haha one cup of tiger beer cost $8, will you buy? xD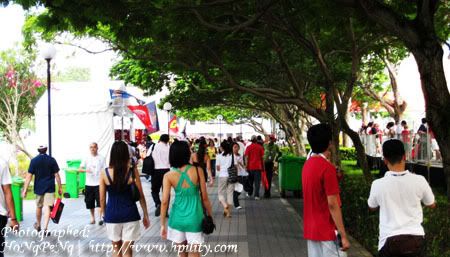 We tour around the zone 4 area, visited singtel and LG roadshow and of cos the classic car show! omg…the classic car look SO classical till you wanna drive home…haha…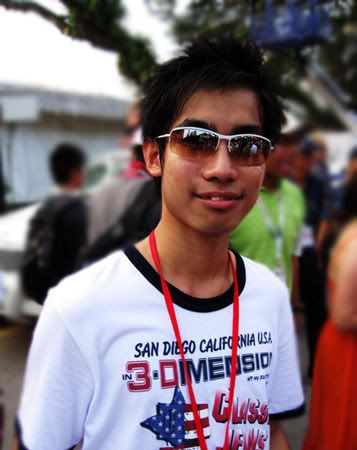 Time was about 6pm…We ahead to makansutra for our dinner…lots of tourists there but we still manage to grab a good seat..Did have a great dinner there! Thank to shalny and her brother *smile*

After dinner! hoho, the hot final race in singapore is here…we found a good spot to watch F1..Before the race start, we took some picture…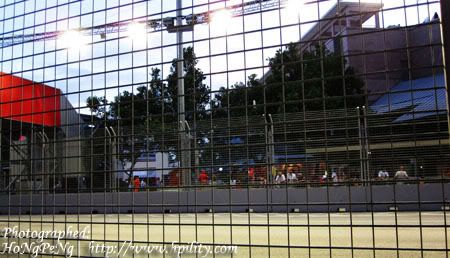 Race started at 8pm, within few second,somehow dunno why, 19 car just fly pass me and the sound was extremely loud!!! See the speed, heard the sound together with the ultra spotlight above…can you hang on for the next 2 hrs? haha for me, i CAN! *my ears almost deaf without inserting ear plugs*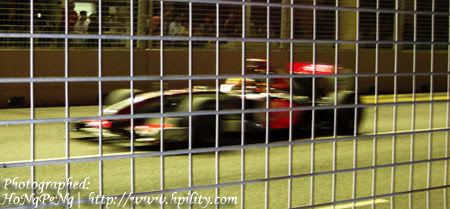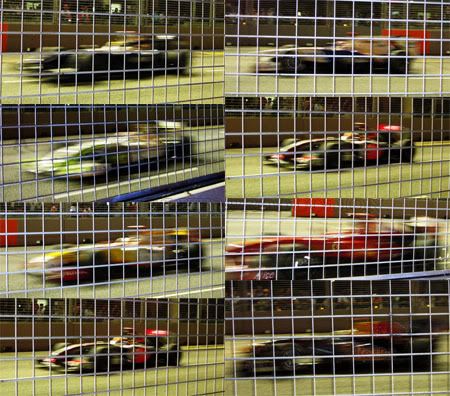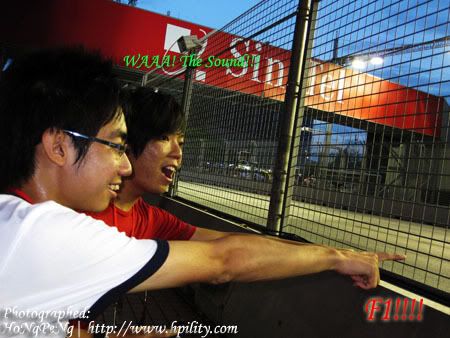 Well, i supported Lewis Hamilton for the night race this year and he WON! woohoo…Feel kinda full of excited mood cos my bet on him nv lose! hahaha…Alright, after the F1 race, we walked over to marina square mcd to rest awhile before heading to home….and i call it a day.