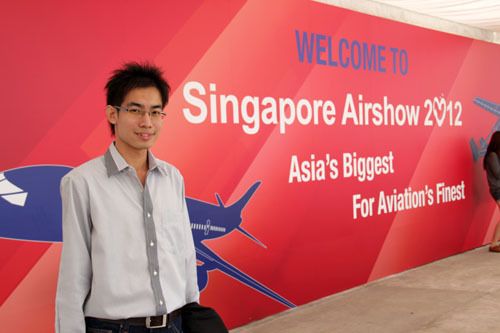 Singapore Airshow week, Welcome to Singapore Airshow 2012! Are you guys ready to fly with the awesomeness plane? Let's check out the largest aerospace display at the Changi Exhibition Centre now!
It was a major exclusive event in Singapore whereby everyone has to pass by the tight security scan and check before entering into the exhibition centre.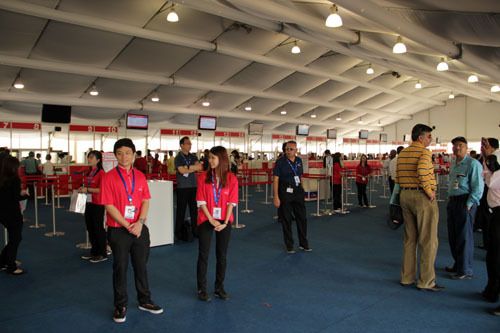 Yay! We successfully enter the "Air Base"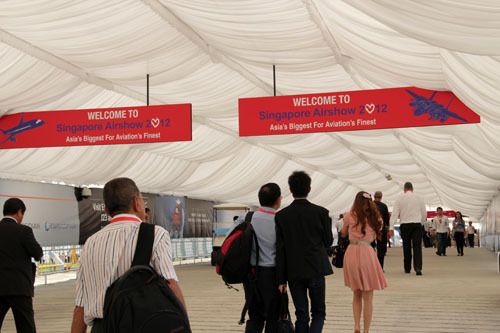 Sunny weather enhance the Airshow exhibition atmosphere, clear and sharp Aerobatic Flying Displays above the sky attracted the crowds of getting face-to-face with the power and glory of warbirds and graceful commercial aircrafts.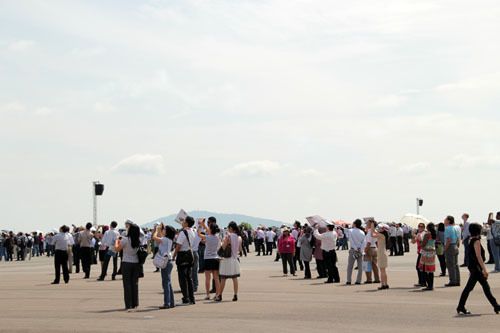 First of all, let me bring you people to visit the static aircraft display, seeing the legend plane from different part of world and the featured of aircraft display for this year. It was a great opportunity for visitor to take a close up picture with their favourite plane in mind and also experience and know more knowledge about the happening in military defence industry.

Likewise, this was my first time visiting the largest Airshow exhibition in Singapore together with two of my good friends, William and Jerome. Hence, it's also an eye opening for me to see and touch the latest aviation's finest.
Some of the featured aircraft displays are Boeing 787 Dreamliner, Dassault Falcon 900 LX, United States Air Force F-22 Raptor, F-15E Strike Eagle, F-35 Lightning II, Airbus A380 and etc… Without further do, let's check out the aircraft display picture below here! Thank you William for taking the photos!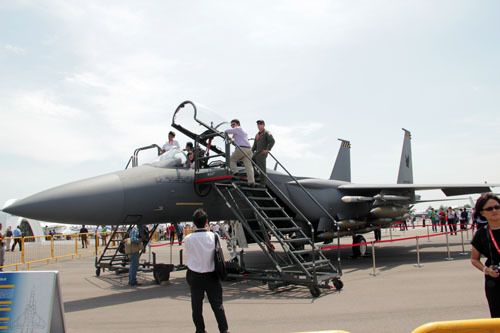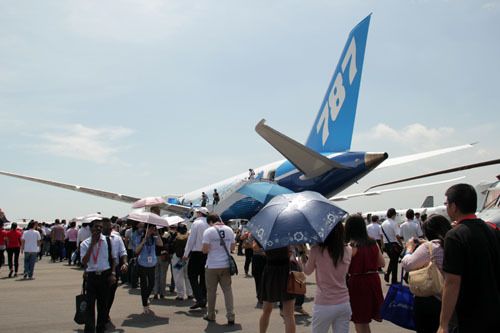 Boeing 787 Dreamliner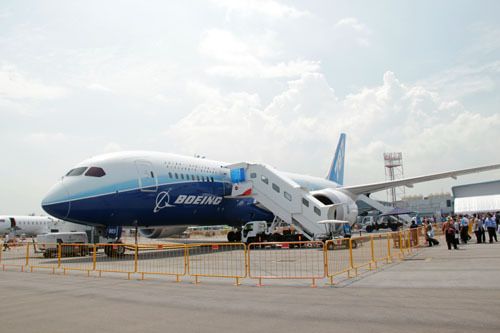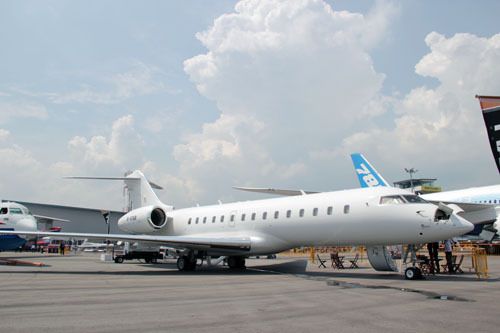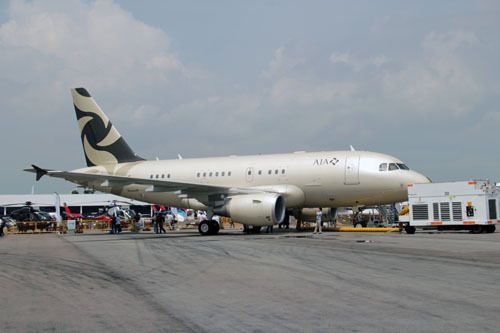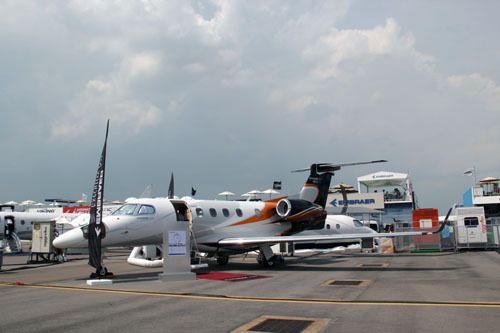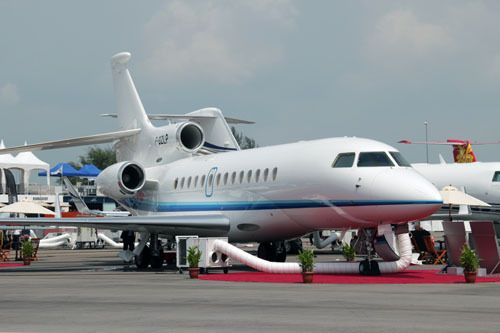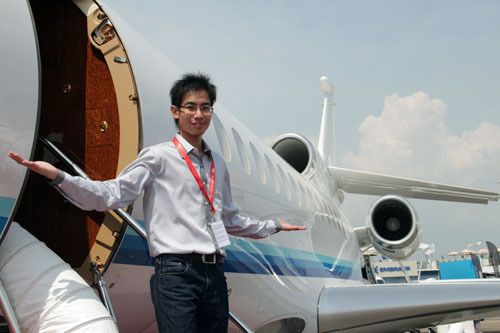 Below this executive jet Embraer Legacy 650 belongs to the world famous actor, businessman, and philanthropist Jackie Chan. The Legacy 650 has a Jackie Chan's iconic dragon logo and this jet was one of the featured at the Singapore Airshow 2012.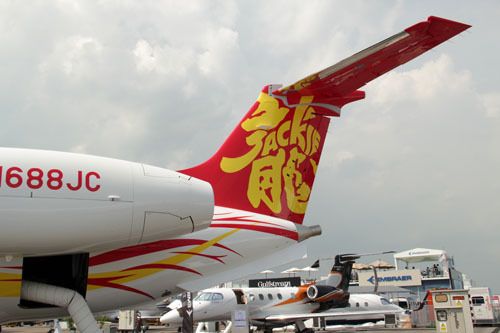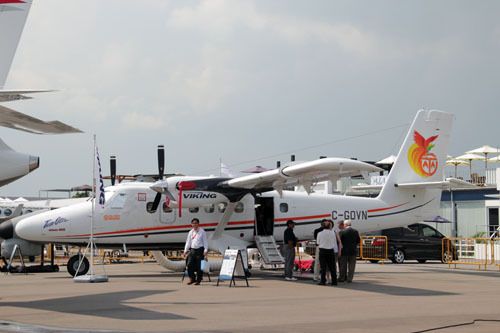 Next, let me bring you to visit the exhibition centre which showcase the top premium aircraft design and product material which use to create an impressive air plane. Trade business from over the world, are free to experience the global market at one convenient location and Meet with major players in military and civil aviation.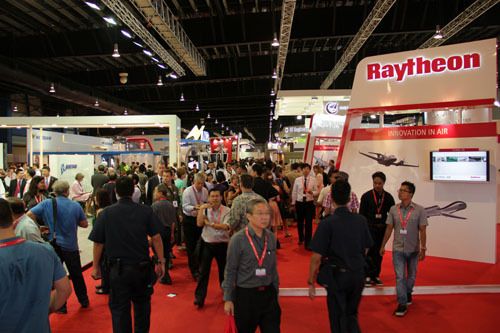 Picture with William and Jerome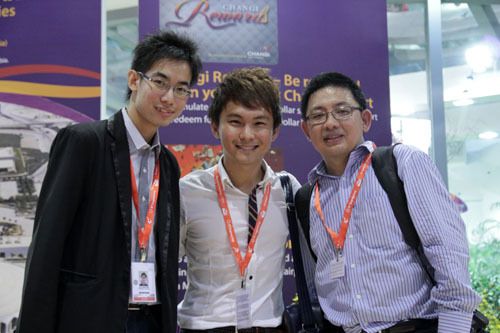 Beautiful Plane Models
The Bristol Boxkite Biplane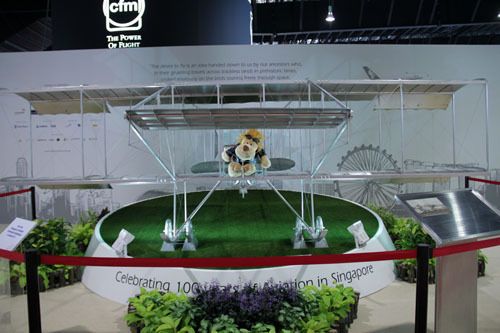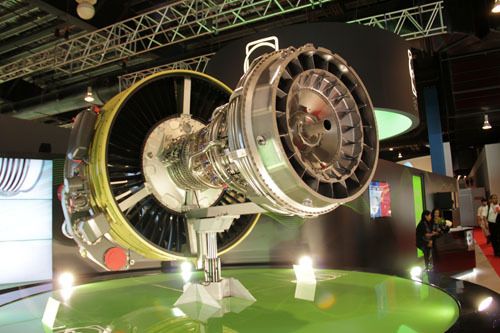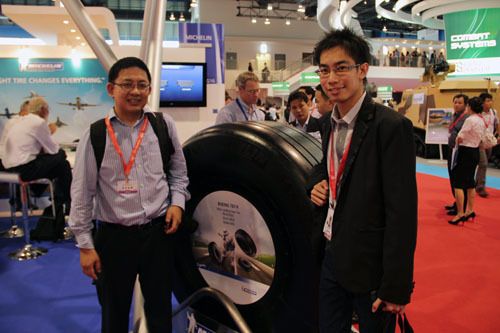 Surprising, there was a butterfly garden inside the exhibition hall. A peaceful place for you to chill out after visiting Airshow display and at the same time you are able to capture the colourful flower and attractive butterfly photography moment.

Well, once again the Singapore Airshow is held at Changi Exhibition Centre from now till this Sunday, 19th February 2012. It opened from 9.30am to 5pm, each adult ticket is priced at $20 and each child ticket is priced at $8. Tickets are available to purchase at the sistic sales counter, thus for more information do visit www.sistic.com.
That's all for today! I did enjoy visiting and knew much information about the Singapore Airshow this year! Hope you guys have a fun weekend! *Smiles*