Samsung Singapore announced the launch of their new smart camera model – Samsung NX300 integrated with the combination of Speed, Performance and Connectivity for perfect shooting in every moment. Hence, Samsung also unveiled the Samsung 45mm F1.8 2D/3D – world first one-lens 3D system capable of capturing both stills and 1080p Full HD video in perfect 3D quality.


Samsung NX300 able to give outstanding imaging performance with its brand new 20.3 Megapixel APS-C CMOS sensor, capable of capturing high quality details. It has a wide ISO range from ISO 100 to 25600 and with the brand new Hybrid Auto Focus system, it allow you to capture moment in its fastest speed regarding bright or dark scene.
Stylish Retro Design


The NX300 has the in-built Wi-Fi and DIRECT LINK connectivity function to allow users to share their images with friends and family instantly directly from the camera via social networking sites such as facebook, twitter, instagram. Thus, those images can also be automatically stored as backed up.
However, the Samsung 45mm 2D/3D lens is sold separately. This is the coolest lens whereby it supports both 2D and 3D still pictures and you can use it to shoot Full 1080p HD 3D video/movie. The NX300 is also compatible with Samsung's entire range of NX lenses and professional standard accessories, giving users an unparalleled range of options when striving for that perfect shot.
Easy Usability – Tilt touch screen display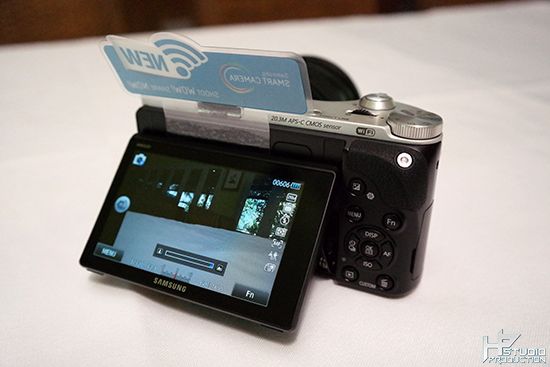 Samsung NX300 come in three type of colour availability; White, Black and Brown. The Samsung NX300 is available now in outlet store, cost at $999 and the Samsung 45mm 2D/3D lens cost at $649, inclusive of GST.
Photos in this post taken by Samsung NX300 Camera