Going on board a yacht seems to be a good idea to listen to Philips Fidelio products launch for 2015. To be honest, somehow, the brand Philips never crosses my mind when it comes to music. Most of the time, I would think of Bose, Sony etc. But Philips Fidelio, it's premium audio, does surprises me with her range of premium quality headphones and my personal favourite innovative B5.


Philips Sound Heritage
Philips sound heritage have come a long way with her innovations starting from 1923, when she produced the Miniwatt radio valve – a smaller, more powerful and energy efficient solution to the current counterpart. Radio listeners were able to replace headphones with a loudspeaker. For the first time, music could be enjoyed as a shared experience. Then, came a series of Philips milestone of innovation which shape the future of sound.
1931 – "Chapel Radio" Radio Receiver
1955 – Philetta Radio
1963 – Compact Cassette Recorder
1982 – CD Player
1992 – Digital Compact Cassette Recorder
2000 – Super Audio CD Player
2003 – Streamium Wirless Broadband Internet Micro Hi-Fi System
2010 – Primo Docking Speaker
2012 – Fidelio Surround On Demand Speaker


WOOX Innovations
Philip Fidelio is the start of the new sound era for Philips. WOOX Innovations, innovate, design Fidelio, which strives to improve the entertainment experience. With over 1,900 employees worldwide and headquartered in Hong Kong, WOOX is a Gibson Brands company and a brand licensee of Royal Philips.
Jason Chang, APAC Sales Leader, WOOX Innovations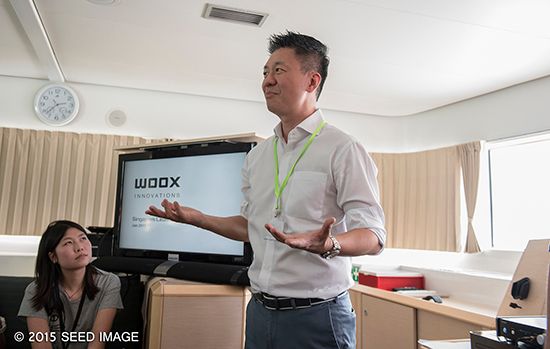 The speaker, Jason Chang is the APAC Sales Leader for WOOX Innovations, a Philips owned subsidiary focusing on audio and video product categories, with a sales revenues of more than US$1 billion.
"Philips Fidelio is obsessed with taking sound excellence to the next level," said Jason Chang "With its combination of highly popular features and new audio technologies and enhancements in design, the new range will give our customers sound the way it is meant to be enjoyed."
Here are the following products launching in February and March 2015.
Philips Fidelio M2L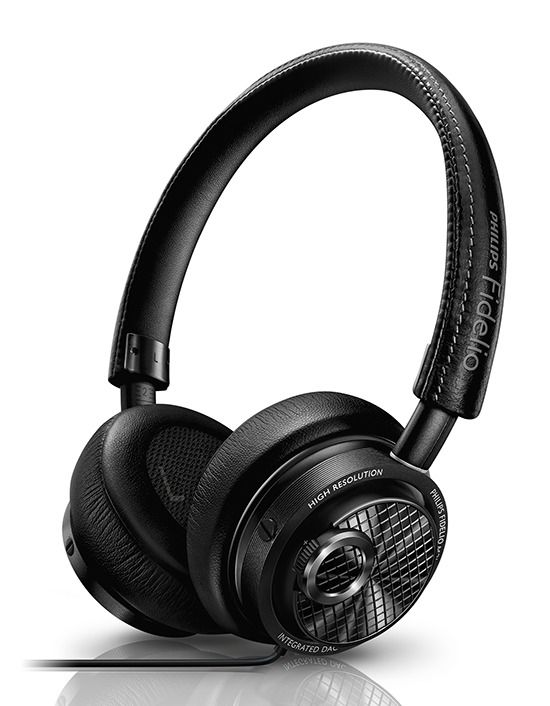 As one of the first headphones in the market with an optimized Lightning™ connector, the Fidelio M2L kicks off a revolution for high resolution, distortion-free audio for iOS users. Integrated with high-quality 24-bit Digital to Analog Conversion (DAC) and 40mm high definition drivers, the M2L produces a wide dynamic range and a more natural sound experience.
Its acoustic seal eliminates sound leakage while its plush memory foam gives long-lasting comfort. The Philips Fidelio M2L will be available in March 2015 with a recommended retail price of S$469.
Philips Fidelio M2BT


Building on the legacy of the award-winning M1BT Bluetooth® headphone, the Fidelio M2BT boasts a more refined design and even greater convenience in the form of Near Field Communication (NFC) pairing. A simple tap of the headphone with an NFC device is all it takes to enjoy high-fidelity audio, wirelessly.
The ear pad's dual microphones allow hands-free, better call quality calls to be made easily, while integrated controls in the right ear pad enable quick track selection. The Philips Fidelio M2BT will be available in February 2015 with a recommended retail price of S$449.
Philips Fidelio NC1


The voyage to sound excellence continues with the Fidelio NC1, the first headphone in the Philips Fidelio range with Active Noise Cancellation (ANC) feature. A combination of high-quality sound, sophisticated design and advanced technology, the NC1 redefines what a noise cancelling headphone can be.
Compact, foldable multi-way and lightweight, the NC1 packs a 30-hour battery life, making it the ideal headphone for daily commutes or long trips. The Philips Fidelio NC1 will be available in February 2015 with a recommended retail price of S$499.
Philips Fidelio X2


With its Layered Motion Control (LMC) diaphragm and sensitive frequency response, the Fidelio X2 is crafted for listeners seeking an authentic, listening experience featuring rich bass and warm sound. Its acoustic open-backed architecture eliminates air pressure build-up behind the powerful 50mm high-definition neodymium drivers, giving it more freedom to produce a more precise and pristine sound.
Its high quality lightweight frame and deluxe memory foam ear pads keep sound in and undesirable ambient noise out. The Philips Fidelio X2 will be available in March 2015 with a recommended retail price of S$499.
Philips Fidelio B5


Wrapping up the 2015 range is the Philips Fidelio B5 wireless surround soundbar, an ultra-smart and highly versatile audiophile-grade device delivering crystal clear sound performance for TV, movies and music. A major innovation in the Philips Fidelio Surround on Demand range, the soundbar features two wireless detachable Bluetooth® rear speakers and subwoofers, making it the perfect solution for those looking for a stylish and authentic home cinema experience.
Regardless of where the speakers are placed in the room, the soundbar's embedded advanced calibration algorithm ensures a perfectly-balanced surround sound experience. The Philips Fidelio B5 will be available in February 2015 with a recommended retail price of S$1,699.
Conclusion:
As mentioned earlier, my personal favourite is the Philips Fidelio B5. This innovative sound bar had a remarkable surround sound quality. Everything seems easy to setup even with the calibration. Try it out at the audio shops near you. Don't just take my words for it.
I believe Philips Fidelio is an exciting brand. It will be even more exciting in the years ahead with their products.
Editor/Photographer: Derrick See