05/05/09
Tuesday
Blog About Yesterday,
Nuffnang Star Trek Movie Gala Premiere
My Review on StarTrek Movie
Woohoo…Yesterday was a great day with nuffnanger who attended the star trek movie Gala Premiere at great world city! xD Well, here how it goes, i will write out my review on star trek movie first, followed by things happened yesterday…*I am rushing yesterday*
Review On Star Trek Movie
Wow! Firstly, i want to give a thumb up to direct J.J. Abrams who filmed this pretty cool, exciting with interesting action movie! Star Trek Best recommended movie to watch in MAY 2009! To me, i dunno anything about Star Trek but after watching, i find that the story line was Nice and creative! As i said before, the graphical visual effect during the "war" fighting sence was damn damn nice! plus the teleportation skill effect!…it never disappoint me, in fact that…i find it interesting! haha
Star Trek, Bring you to see how another world look like…how the dark hole created…how the future destiny you occur and the war between good and bad people! As they said, "which path have you choose", The storyline the action from head to tail was kinda exciting! it keep people wanna "wow" "argh" "cool"! lols…Maybe below these question might make you feel like more on watching this movie! xD
How the outer space look like?
Who Created the black hole?
Did Spock die at the end of movie?
Who win the battle fight in space?
What does the Vulcan Salute stand for?
haha! People, u can alway click on the star trek ads above to know more about them! This movie is releasing at 07 MAY..Do catch it and check it out soon! Space is wonder, only prediction for future! xD My Rate for this movie is…4.5/5 star! You People Must go watch!!!
************************************************************************************
Yesterday, straight after my work, i rush down to Tiong Bahru Mrt station to meet JianHao,Weijie and melissa (weijie friends). We went for dinner at Great world city food junction! haha..i found good food there but this not the main point for today! haha…more focusing on movie!

After we ate, we went up level 3 to take some picture, followed by collecting our Movie ticket from the nuffies! haha…*so cool* Yesterday was the first time i saw the "Big ticket"! lols…Soon later, Me and weijie saw Shufen, Nath and Mike….and more later…haha, We was told to deposit our Digital device (Handphone,Camera,Laptop) before entering the cinema. Fully Crowded people standing around..*wonder how many ppl there*, haha..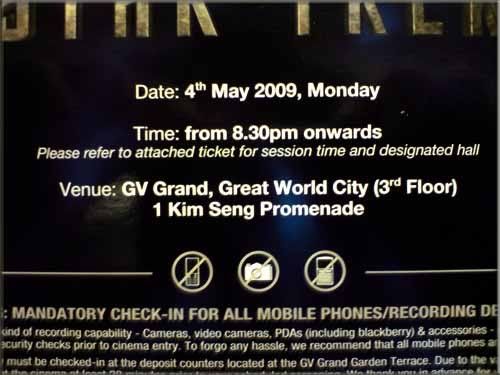 Bleah Bleah Bleah, After the movie, Everyone was rushing out to get their belonging..queue was long but was fast enough! Well, i also saw Yee Kiat,BoonMing,Andy,Alton and Shufen… overall, we took a group photo before we end this movie event! haha…Great watching movie with nuffnanger! horay~! ^^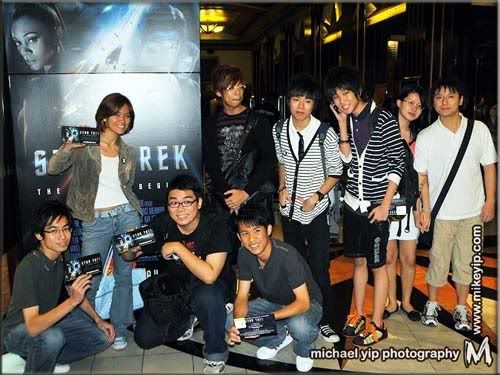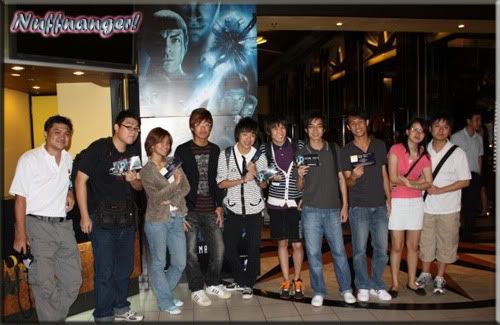 Tats all for today!
Thank for your reading and viewing! xD
[Do Tag Before you leave this blog]
之星