01/01/10
Friday
Nuffnang Glitterati Plus Party
Venue @ Bugis Iluma Ksuite
Hello people! woohoo..Welcome back once again..Once again Happy new year to everyone who visiting here! Was a great fun days i ever had recently…haha, Today will be sharing something happening 2 day ago whereby i attended Nuffnang Glitterati+ Party…I called it as Nuffnang Gplus Party! xD
Party held at Bugis iluma Ksuite! haha Yes is Ksuite! Pretty cool right? Tagged Jianhao along to this party…Met quite a number of nuffnanger and very nice to know them too!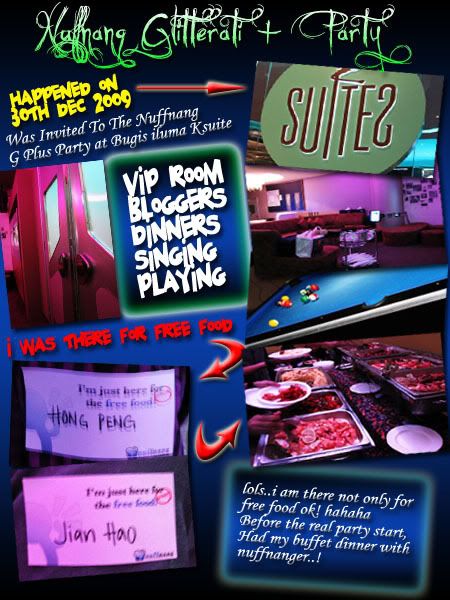 The party first start with ice breaker whereby a small note will be given to you and nid to find the person inside the note…haha…Lucky Me, i got Tan JiaQi (A Blogger i know for almost 1 year)! lols…Anyway my friend Jianhao got Joanna Teh and Joanna Teh (Funny girl,Billard pro,Dance pro) got mine…lols…
We play, We eat, We Vote, We Sing,We Drink

After our buffet dinner, there singing competition going on…haha everyone sing so well…and congrats to Maiko who won the first place and followed up by donn in second! haha…Congrats to Andy who won the president committee!
Photo Taking with Bloggers..There more photo in my facebook!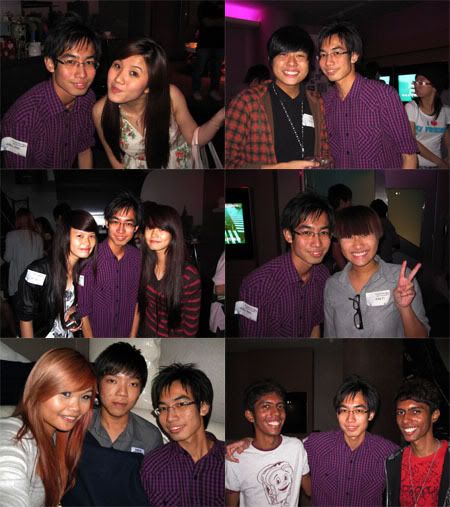 Picture with Raine, Joanna Teh, Tracy and Clarence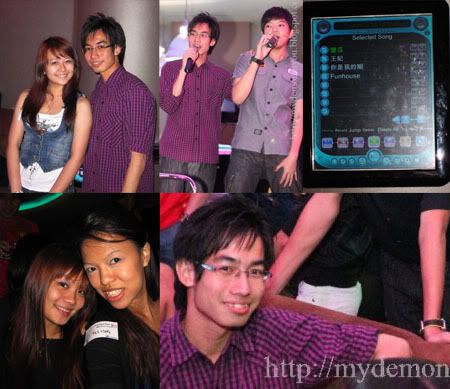 2 Billiard Pro here! Lionel and Victoria!

I like this group picture below! Very well Taken by the photographer! Called it as VTHML (Victoria, Tracy, Hp, Ming En, Lionel). You all the best! haha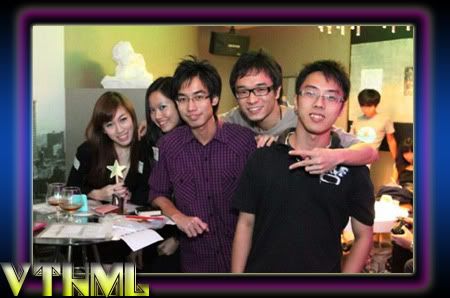 This picture taken after few cups of drinks…Still alert..no Drunk OK! …hahaha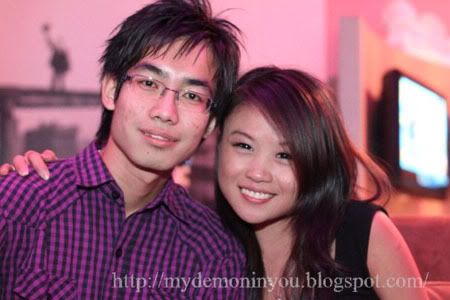 Party getting more high as the time past…hoho..Photo taking in this type of party can never miss it for me! hahaha…After 10.30pm, party end but i stay back with those nuffies and sing K together…lols and also have some drinks with them too! Overall it was a fun night i have before the new year of 2010!

Tats all for today!
Thanks for your Reading and Viewing!
[Do Comment/Tag Before you leave this blog]