Woohoo! It's Singapore 46th Birthday this year! Hpility's Blog wish Singapore a big big 46th Birthday and hope the Singapore spirit continue to shine to the whole world! Well, have you see the theme of Singapore NDP this year, as the image show above?
The theme for NDP 2011 is Majulah!

The Singapore Spirit. Majulah means "Onward!". It represents our strength, energy and dynamism to continually strive towards building a better Singapore. It is a word with deep roots in our history that also connects with our National Anthem – a familiar touch point that is close to every Singaporean's heart. [Read More]
So, where you guys heading tomorrow for celebrating the National day? Will it be Esplanade watching firework with group of friends or visiting the Marina floating platform to watch the NDP performance? Well, if you haven't decided where you want to head to, you may consider this piece of information below here…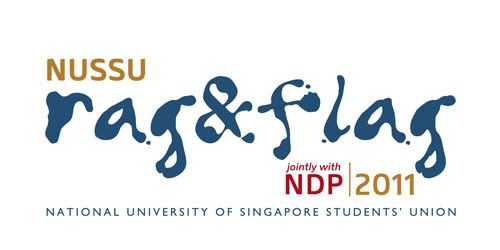 Tomorrow, 9th August 2011 (Singapore National Day), I and my friend, Clarence, together with group of cheerful student from NUS SU will be at Marina Bay, The Promontory celebrating the National day. Yup! The Promontory located at Marina Bay will have lots of activities happening there and the admission is free!
What is NUSSU Rag and Flag?

NUSSU Rag and Flag is an annual charity project that is part of the university's Orientation Programme. The first part of the project – Flag, will see undergraduates from the university asking for donations all around the island for various beneficiaries. In return, the school puts up a spectacular show – Rag, to thank the kind generosity exemplified by the donors. [Read More]
Event Details:

Venue: The Promontory @ Marina Bay

Date & Time: 1pm- late, 9th August 2011

Event Highlights: Spectacular Float and Dance Performances, Performances by Pop. Artistes, NDP Live screening, Food Bazaar, Prime view of Fireworks
See you guys there tomorrow!

Happy National Day!!!