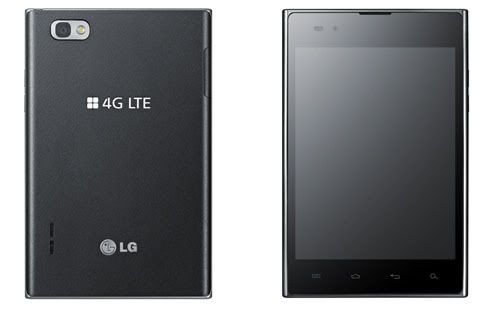 SINGAPORE, Feb. 21, 2012 – LG today unveiled one of the most anticipated LTE devices, the Optimus Vu:. Equipped with LG's advanced LTE and IPS display technol-ogy, the Optimus Vu: offers a unique combination of tablet-like viewing with smart-phone portability. Running on a powerful 1.5GHz dual-core processor, 32GM internal memory and a large 2,080 mAh battery, the Optimus Vu: is a multimedia lover's dream device.
The large 5-inch display with bright 4:3 aspect ratio makes viewing documents, books, internet and multimedia contents easier and more comfortable. The 4:3 aspect ratio is optimized for viewing to grasp more at a glance and note taking to increase productivity in everyday life. Moreover, IPS display realizes every color in its natural state for the best viewing experience even under bright sunlight.
In addition to HDMI (High Definition Multimedia Interface) and DLNA (Digital Living Network Alliance), Optimus Vu: comes with 32GB memory and an 8-megapixel camera. While it will initially launch running Android 2.3 Gingerbread, an update to Android 4.0 Ice Cream Sandwich is already in the works.
Key Specifications:
Chipset: 1.5GHz Dual-Core Processor
Display: 5-inch (1024×768) IPS Display
Memory: 32GB eMMC and 1GB DDR2
Camera: 8MP with AF LED Flash (rear) and 1.3MP (front)
OS: Android 2.3 Gingerbread
Battery: 2,080mAh
Dimension (L x W x D): 139.6 x 90.4 x 8.5mm
The Optimus Vu: will be introduced in Korea in March. Additional information on the unique Optimus Vu: can be found at the LG Stand (Hall 8) at MWC 2012 from February 27 to March 1.
Post Published by Terence Yeo