Singapore popular local delight dishes by Executive Chef Shen Tan are now revealing at Ujong Restaurant located at Raffles Hotel Arcade. The concept at Ujong restaurant has its unique interior which gave you a little back to the olden days of Nyonya-Peranakan taste.
The olden days. the golden species.


Some of the signatures dishes such as Nasi Lemak and Ba Chor Mee Pasta is a must try at Ujong Restaurant. Chef's Shen came out with a new interesting creation, such as Hae Bee Hiam Mentaiko Capellini; Claypot Rice with Five-Spiced Pork; Ba Kwa Pork Ribs; and Har Zi Meen.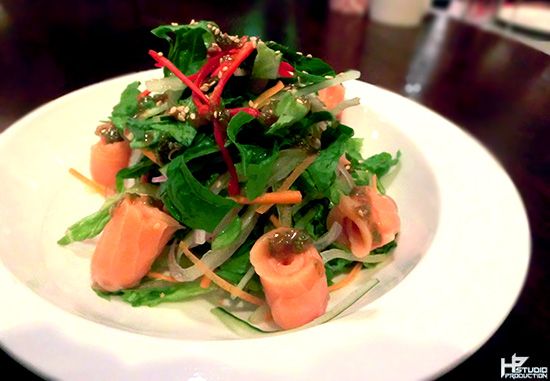 A mainstay and must-try on the lunch / dinner menu is definitely Chef Shen's crowd-pleasing Nasi Lemak. This fragrant, fluffy and lemak coconut rice dish can be complemented with a generous portion of side dish of your choice, including the popular Beef Rendang, Banana leaf wrapped grilled fish with otak rempah, or two Chicken Wings. Every Nasi Lemak is accompanied with homemade achar, ikan bilis and a fried egg.


Alongside the delicious savoury offerings, UJONG's dessert menu features five mouth-watering treats that will provide a sweet end to your meal. One signature dessert is Chef Shen's take on the sticky date pudding made with Asian black glutinous rice (pulot hitam). Drizzled in a gula melaka butterscotch and served with homemade coconut ice cream, the Puloh Hitam Sticky Pudding is a sure-fire way to cheer any taste buds.
The Shendol Delights is another must-try dessert. With the concept of a deconstructed chendol, this winning creation of coconut panna cotta with gula melaka syrup is topped with homemade red bean ice-cream to lend a modern spin to a perennial dessert favourite.


UJONG @ Raffles Address:
#01-10, 328 North Bridge Road, Raffles Hotel Arcade, Singapore 188719
Opening Hours:
Mondays – Fridays: 8:00am – 10:00pm
Saturdays & Sundays: 10:00am – 10:00pm
Public Holidays: 10:00am – 10:00pm
Reservation Hotline: 6635 6502
Facebook: https://www.facebook.com/pages/Ujong-at-Raffles-Hotel/253477278156832