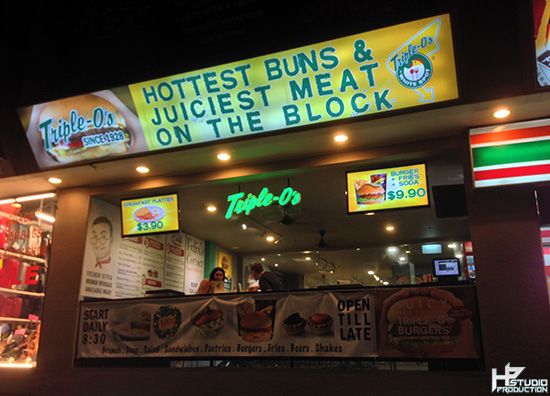 Woot! Last Wednesday, thanks to The Influence for the invitation, my first time having the juicy and tasty burger from Triple-O's at Orchard Towers. Triple-O – A unique and casual dining fast food restaurant which serve freshest and highest quality ingredients like 100% fresh Canadian Beef burger, BC Chicken and fresh cut fries made from Kennebec potatoes and also hand scooped milkshakes made with real vanilla bean ice cream.
Classic style of fast food restaurant dining ambient


The menu of Triple-O's including the starter from Breakfast, Appetizer, dessert, signature burger, side dishes and drinks. The foods being serve at Triple- O's are well-prepared and it taste delicious while serve fresh. The foods portions are fulfilling and the sauces they used suit Singaporean taste bud too.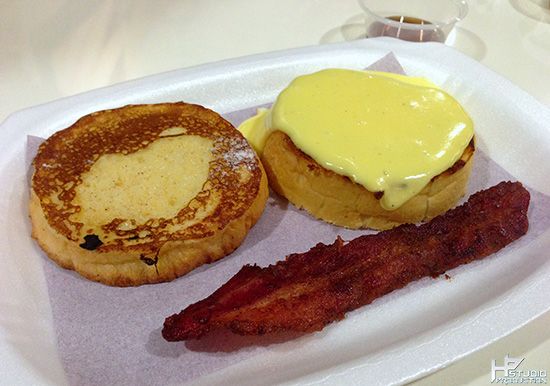 Triple-O's Original Burger – Four juicy ounces of 100% fresh Canadian beef
patty topped with our famous Triple "O" sauce.
Side dishes Tender strips of chicken tenders breaded, Onions Ring and Fresh Cut Fries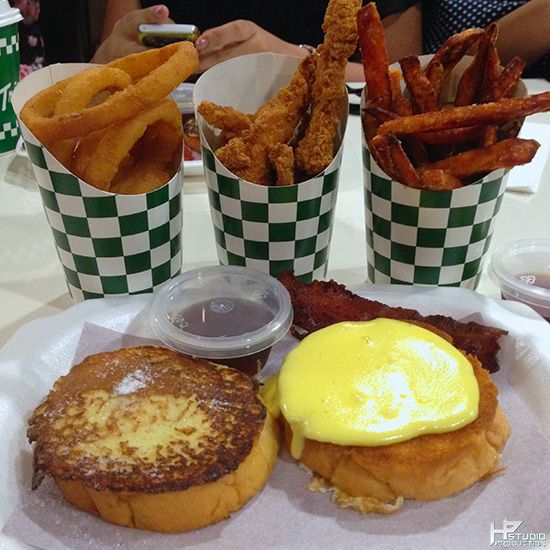 Delectable Crispy Fish Burger – 2 Pieces of Crispy Beer Battered Cod, seasoned deep fried dill pickles with lettuce, tomato and tartar sauce with ranch dressing.


For Burger or fast food restaurant lovers, Triple-O's is a recommended for you to have a quick dining at the restaurant, hence it provide take-away service too. The price range of Triple-O's cost from $4 to $10, open from 10pm to 2am daily including Public Holiday.
Group photo shot at Triple-O's by White Spot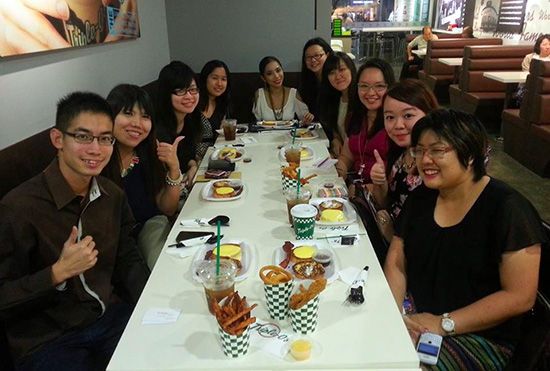 Triple-O's by White Spot Address:
400 Orchard Road,
Orchard Towers, #01-29C,
Singapore 238875