Three Bistro Wine Bar, the fusion concept of "Bistro", "Wine Place" and "Music Bar" with beautiful low lighting ambiance nested in between city hall and esplanade MRT station. Customers may enjoy a pleasant dining at Three Bistro with good pairing of alcohol drink and delicious side-cuisine. Hence, with the large capacity space provided at Three Bistro, this is the one stop solution place for organizing corporate events, parties and private parties.
Three Bistro served modern European cuisine with a twist of local taste. Likewise, they also provide excellent services and quality food at affordable prices to their customers. Three Bistro showcase a series of live music perform by the local talent, to enhance the interior mood for customers to have a lovely dining in.
Roasted Tomato Delight is the recommended soup dish to start off for this fine European cuisine dining. The soup contains sweet whole peel tomato braised with roasted garlic and zucchini with fresh herbs brings out the sweet aftertaste of the soup paste.


Moving on to started dishes, Three Bistro signature's "Grilled Foie Gras" and "Oven Baked Escargots" are the choice for customers. The dishes are well-prepared and the sauces blend well with local taste bud.
Grilled Foie Gras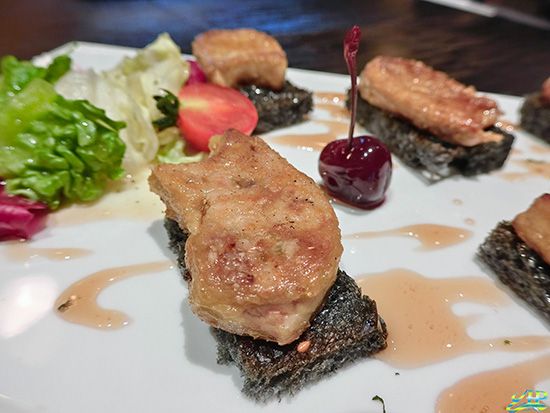 Oven Baked Escargots


Three highlight main dishes at Three Bistro are 'Sirloin Steak', 'Swiss Rosti with Trio Sausages' and 'Spicy Chicken Casserole'. I personally like the spicy chicken casserole as the chicken cubes has a balance mixture of sweet tomato base together with capsicum and olive served with toasted bread.
Sirloin Steak
Spicy Chicken Casserole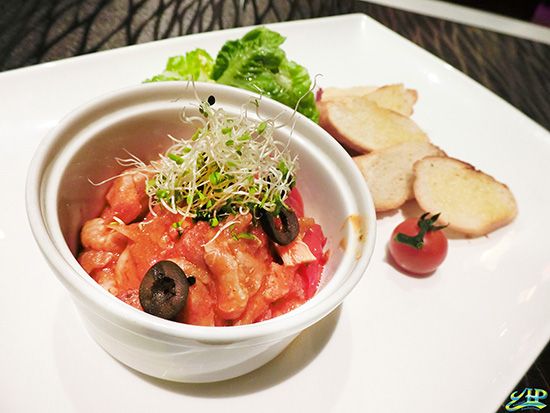 Swiss Rosti with Trio Sausages


Cooling down from a heavy cuisine, you may want to end your fine dining with a soft savory chocolate lava cake pairing with a cone of vanilla ice cream for your dessert choice.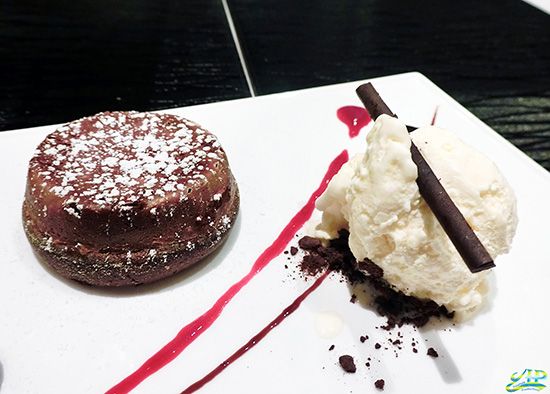 I love the outstanding relaxing interior ambiance and delectable European cuisine as well as tasty beer drinks. It is a good place to chill out with friends especially after a long day work. While enjoying nice foods and drinks at the three bistro bar wine restaurant, you can also listen to live band music performing by the local talent to make your day greater and brighter.
Check out Three Bistro Wine Bar Daily Promotion!
And also the Family Menu Promotion at Three Bistro Wine Bar
In addition for all readers, you can show this article, snap some pictures of your own order, post and comment at Three Bistro Facebook to enjoy 10% discount off from Ala Carte Menu.