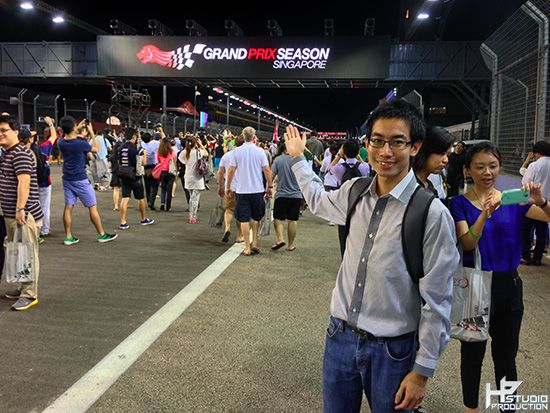 Woohoo! Thank You SingTel for the invitation to the Pit Lane Experience last Thursday, a day before the Singapore Grand Prix 2013 Opening. It was an eye-opening opportunity to walk along the Marina Bay Street Circuit and to experience the close up look of the drivers at the F1 Pit Lane.
Shannon Lim – Winner of SingTel Grid Girl 2013
Everyone crowded at the Pit Lane to meet their favourite driver!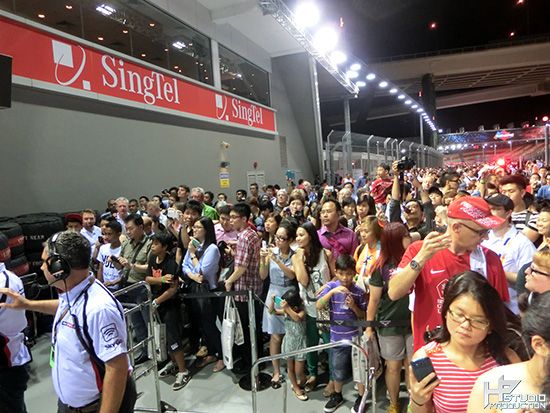 My cousin and I got this chance to see how the F1 crews managing and maintaining their F1 cars as well as seeing them putting much effort in preparation for the weekend race.
Photo with Cousin Qing Yi at the Pole Position of Singapore F1 Race!