TriTone AV Announces First Lifestyle Showroom Featuring Bespoke Home Entertainment and Music System.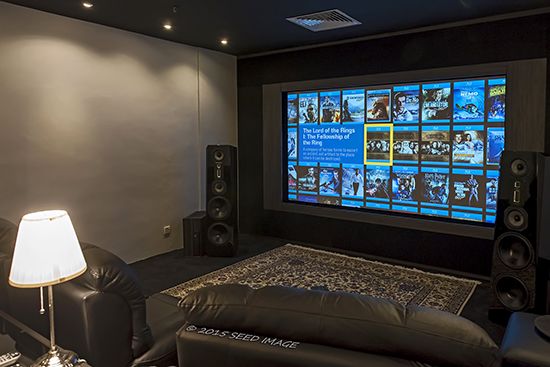 When I first walked into this audio / video showroom, I sensed an air of differences. At the same time, I was curious about their systems. The welcoming room was not very big but it has two comfortable sofa seats facing an LED TV and comes with a moderate surround sound system in place. I waited and finally, Meryn Augustine Loh came out with a smile on his face. Who is he ? He is the managing director and system designer of TriTone AV, a bespke Audio, Video and Control System design company that help customer to create ideal home theatres systems and turning houses into intuitive homes with a Smart Home systems. Well, that is a very specialised service.


About Meryn
He design, calibrate, set-up and merge products into a finely crafted sound machine. The beauty of the sounds and music will be much appreciated by his clients through his scientific approach in system set-up. Meryn, although still quite young looking, he already has many years of experience in the AV industry. He grew up in a family where his parents are in the AV trade.
As a child, with much influence on this field of trade, naturally, his interest built up as he grew older. He later worked for his mother's family business, Ong Radio, a pioneer company for luxury AV systems in Singapore. His capabilities in designing and tuning systems were well received. He rose to become the Chief System Designer.
With a good ear and sheer hard work, he mastered the art and science in this trade. Besides his Marketing degree from University College Dublin, he furthered his trade skills in the sound technology by going to United States to learn more about sound projection and psychoacoustics.
With his gained insights, he generates ideas and co-develop speakers, electronics and cables with manufacturers. He also developed new methods to achieve the ideal sound for each individual, according to their listening preferences and sensitivities.
Demonstrations
I was bought into another room where sound systems brands such as Legacy speakers, Theta Digital and Mcintosh systems were located. Meryn patiently went on to introduce the different types of music to satisfy our hunger for good sounds and music. I was impressed with the sound quality.


Next was the most exciting room, a truly cinematic experience. It was relatively large room with a screen size of 110 inches. I sat on the comfortable reclining sofa. While waiting, my expectation was running high. True enough, in fact, it exceeded my expectation. It was simply awesome. I can feel my sofa tremble with one of the scenes in a movie. The sound ran from left to right, up and down my ears. That is a true surround system with a blast.


At the end of the session, I wished I could stay longer but I believe good things must be shared with everyone. Maybe someone else was waiting to experience it.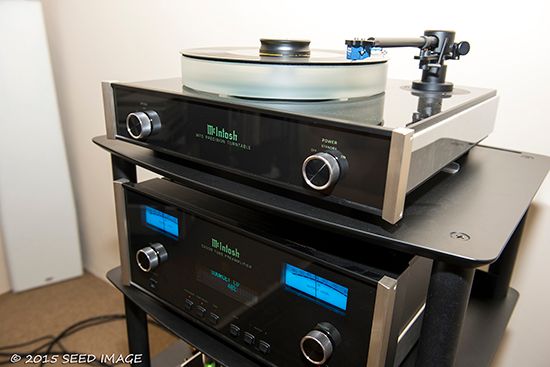 About TriTone
TriTone is an audio specialist that tailors system designs based on scientific and observatory approach to achieve perfectly voiced high-end music systems and convert homes to Smart-Homes. She is also the distributor of Legacy Audio, Theta Digital, and the authorised dealer of Mchintosh Tubes Components, Accuphase, Kaleidescape, Crestron, Piega Switzerland, Dream Vision, Screen excellence, Lowewe, Denon and Marantz, Oppo and Canare.
TriTone also offers consultation services and speaker health checks on acoustic equipment. For more information visit
Website : http://www.tritoneav.com
Facebook : http://www.facebook.com/TriToneAV
Location : The Adelphi, 1 Colman Street, #04-46, Singapore 179803
Conclusion
I was impressed by Meryn in-depth knowledge of the sound technology. There is no doubt of his ability to deliver a well-tune sound systems. Beside his excellent skills, he is approachable and possessed excellent communication skills. Rest assured that he will give his best services to each and every of his deserving customer.
Editor: Derrick See