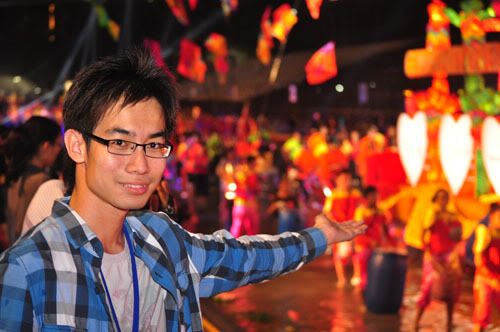 14th January 2012, Saturday evening, I was invited to attend this year Chingay Parade Singapore media press conference and the full dress rehearsal of Chingay Parade 2012. During the press conference, Mr Nan Juay Hng (Chairman of Chingay Parade 2012, group director of people's Association) has unveiled the main highlights of the Chingay Parade performances this year.

Chingay Parade (妆艺) is a very special kind of celebration festival in Singapore as it includes not only Singapore but worldwide because it is also known as people's parade of Singapore. Likewise, through Chingay parade, it is a part of celebration where people get along together and perform as a team regardless any age, races, sex, religion and culture.

Three main highlights of the Chingay Parade 2012:
– New citizens and local residents of the Indian Community come together as one to prepare for the colourful presentation of "Indian Cultural Segment" at the Chingay Parade.
– Ta Ge (踏歌), Han Dynasty Song and Dance performance.
– Local Japanese Community performances sharing on "Ue O Muite Aruko" – voice of Love.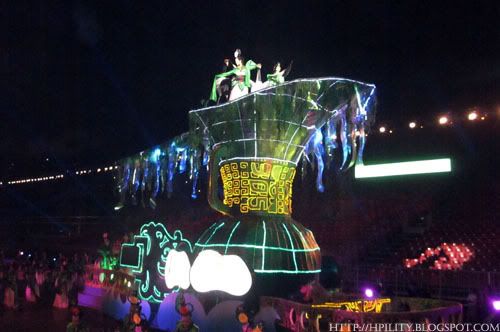 This year, the theme of Chingay 2012 is "Love, Care and Kindness Everywhere" and with that, Chingay parade has lined up the performances along a 360-metres waterway with performers making a splash and creating spectacular stunts and exhilarating acts with water.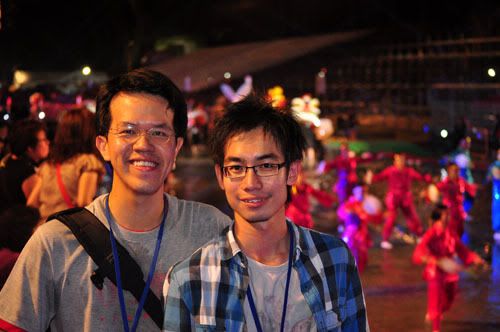 My first time seeing Live Chingay Parade in my life, I didn't expect the crowds and atmosphere was so wonderful created and in fact, all the performances had impressed throughout the night. With your own eyes, you can see how the performer had put in the hard effort and courage to perform their talent to the audience.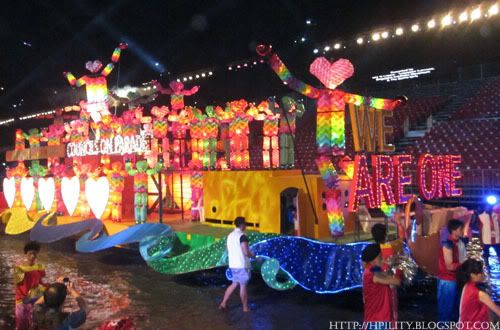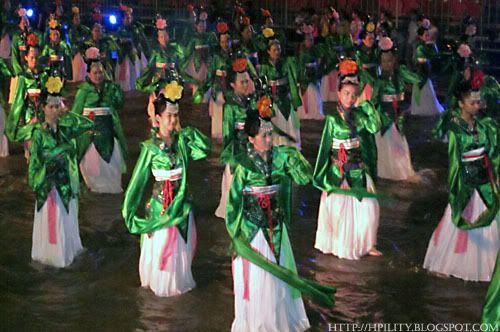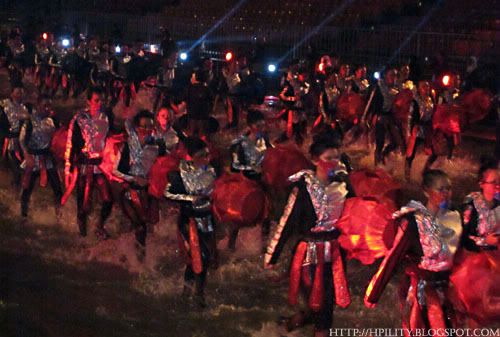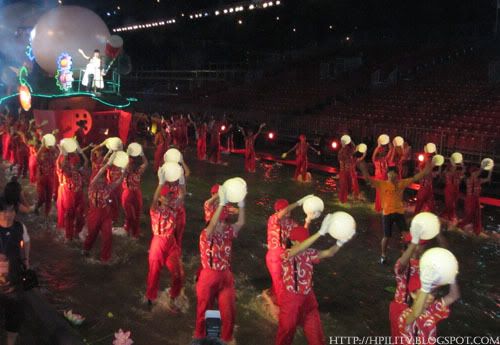 There were total of 8 segments in a row and each segment has its surprising stage of performance. it started off with the parade opening whereby it unveil 8 piece of dragon perform by 800 youth from Youth Movement. Coming up next they have Local and International culture segment, dream realised, and three part of Love our community and ended off with a Parade Finale.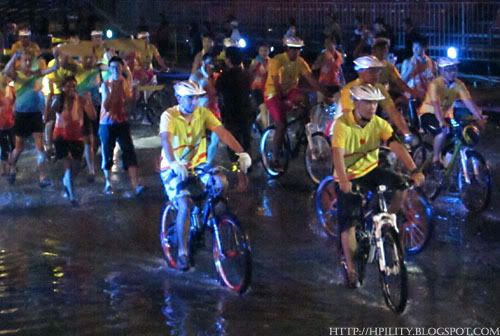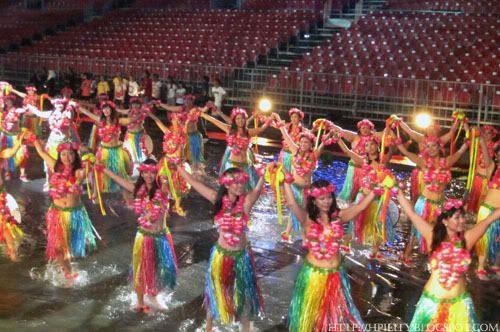 An eye-opened media sneak preview had already made me so excited during the rehearsal. I admired the surrounding, the performances and the story that they want to deliver to the audience. The music chosen for Chingay parade 2012 was fantastic. I enjoyed listening throughout the whole media preview, especially when it came to the last song where parade finale being held.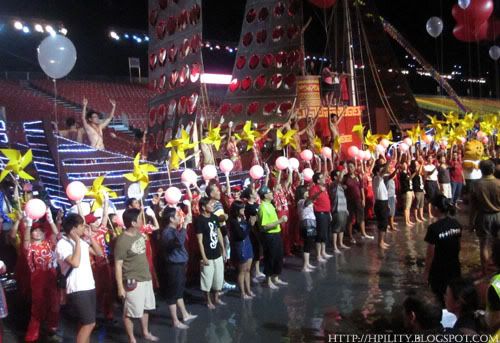 The Chingay 2012 finale theme song was called as "爱让你看到" (Love will make you see). On the actual Chingay parade day itself, this song will be sing by our famous local artiste Joi Chua (蔡淳佳). Of course, there is more interesting part for you to find out on the actual day itself! I can't unveil much here; if not here will be no more surprise during the actual day.
Well, you have saw some sort of sneak preview pictures above and I can say that this year Chingay Parade 2012 is definitely a must attend event! In every part of performance, it is unpredictable and it contain of varies dynamic spectacular view. Thus, it's a good opportunity to take photos with your friends and family during the actual show!

The Actual date of the Singapore Chingay Parade 2012 will be held on 3rd February and 4th February 2012. Tickets of Chingay Parade 2012 are available online since 11th November 2011, for people who are interesting to attend the Chingay Parade 2012; you may visit to this website [Click Here] to purchase your tickets.
In addition, Passion card holder members will enjoy 20% discount when purchasing the Chingay Parade 2012 tickets.
That's all for today, thank you for your reading and visiting, I hope everyone have a great week ahead and do support this year Singapore Chingay Parade too. It's time to show your Love, Care and Kindness! *Smiles*