An brand new F&B concept offers diners an authentic and nostalgic F&B experience with its unique interior and interesting nyonya & local favourite delights.
Attap House hopes to bring back the nostalgia and memories of the 70s and 80s by presenting a unique dining experience set in an attap house ambience and environment. Without further ado, let me introduce you the traditional local foods I ate during the media tasting session.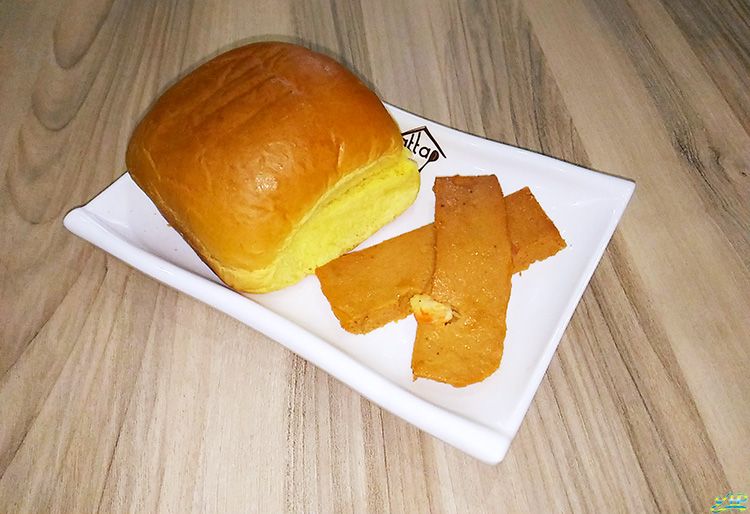 Otah Bun:
Started off with a All day breakfast Otah Bun, the otah spiciness was just perfect to go along the bun and even non spicy eater can try it too.


Braised Hokkien Mee:
The Braised Hokkien Mee is the highlight at Attap House Restaurant. This dish is a pride at Attap House. The chef learned this traditional recipe from a 50 year old lady. No wonder the taste is so GOOD!!
Satay Mee Hoon:
The Satay Mee Hoon is one of their signature dish! You can find many ingredients such as prawn, cuttlefish, pork slices, cockles, kang kong, pork liver, tau pok and the rice vermicelli. Don't forget about the key of this dish, the smooth nutty satay sauce!! The soft rice vermicelli still retains a bit of bite coating fragrant satay sauce in each mouthful.


Pork Chop Sambal Fried Rice:
This was my favorite dish among all. The pork chop tasted similar to one of our local food " Char Siew" (Marinated Pork). This pork chop was savoury and sweet at the same time. It was soft, tender and with a right amount of fat in it.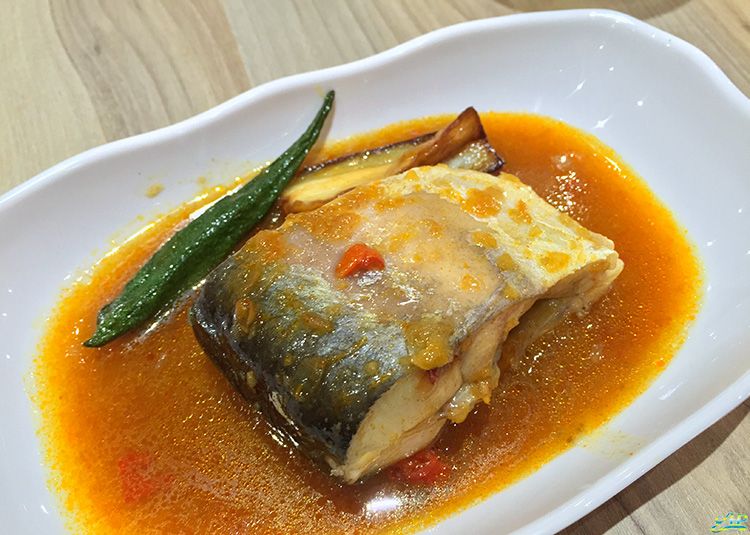 Assam Fish with White Rice:
It was quite amazing that the assam fish has no sea or any raw fishy taste in it. I can say they did cooked and added the spices perfectly! The only minus point was the fish was under-cooked. Overall, the chef capture the right amount of spiciness and sour in the assam.
Waffle with Peanut Butter/Nonya Kaya:
You must check out this awesome waffle. This waffle wasn't like other cafes style, it was more on traditional style as it was matched with nonya kaya and peanut butter. Both Jam was made by the chef from the stretch. The nonya kaya was really different from other eatery places as it has a stronger caramelize sugar flavour. The peanut butter has added cashew nut to enhance sweetness and flavor. No wonder i am addicted in it.


Bo Bo Cha Cha:
The Bo bo cha cha is thick, creamy and has a strong rich coconut taste but was not overwhmled. The sweetness was perfect!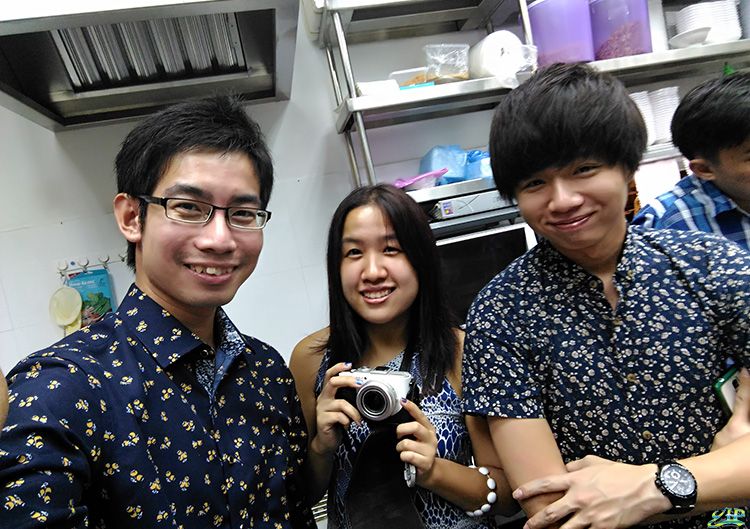 My Verdict:
I love how the traditional themed is extended to the ambience with design components reminiscence of the 70s and 80s, and how good nostalgia food is when using traditional recipe with prices that are wallet friendly.
Attap House Location Address:
1 Fusionopolis Pl,
#01-04 Fusionopolis Galaxis, Singapore 138522
Contact: +65 8590 1482
Opening Hours: 7.30am-8pm, Daily