Group photo at POPEYES Food Tasting
Starting from March 2014, POPEYES Singapore launched two new Chicken Sandwiches, the Cajun and Creole Louisiana flavors which give you an exciting and quality taste of it. Hence, both flavor will brings you the two difference feeling taste of beings the creamy against the spiciness.
When you're in the mood for hot and spicy flavors, Popeyes Cajun Chicken Sandwich contains a spicy pepper spread that is seasoned with a blend of red chili peppers. And when you're in a deep, rich mood, Popeyes Creole Chicken Sandwich features a creamy creole sauce that is seasoned with onion, garlic, peppers, tomato and parsley.
Louisiana, the home of Popeyes, is famous for its flavors – hot and spicy Cajun and deep, rich Creole. That's one of the reasons we marinate our chicken for 12 hours in Louisiana seasonings of onion, garlic and red and black peppers, hand batter and make our new signature sandwiches in the restaurant. Popeyes new Cajun and Creole Chicken Sandwiches are served on a soft round bun with lettuce and tomato.
Creole Chicken Sandwiches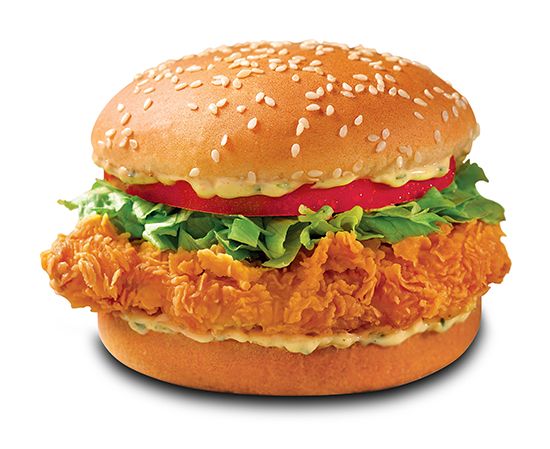 Cajun Chicken Sandwiches


Well for me, I like the Creole Chicken Sandwich more than Cajun flavor! Reason because the meat of Creole Chicken Sandwich is tenderer and the creamy mild sauce tastes really delicious. Hurry and try out the two new Cajun and Creole Chicken Sandwiches at POPEYES Singapore today! Have a delighted POPEYES meal everyone!