Love shopping online on ZALORA? If you do, now you have even more reason to! With the launch of ZALORA's second pop-up store at Bugis+, customers can now visit the shop to try out the sizes of clothes and physically take a look at the online products for themselves. You are encouraged to try out the clothes at their fitting rooms and to take lots of selfies while you are at it.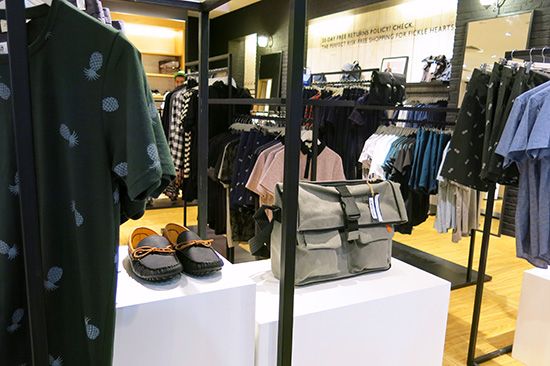 At its launch on Wednesday, we were impressed by how spacious the shop was. You can expect a selection of international and in-house brands with exclusive collections from highly anticipated labels including Finery London, River Island, Material Girl and many more.


As an e-commerce platform, the pop-up store has many computers available for customers to make their purchases online. By providing free Wi-Fi, it allows customers to shop via their personal mobile devices on the ZALORA app by scanning a QR code or alternatively, checking out through an express checkout.


If you find a product you like in the store, all you need to do is log in to your account on ZALORA and scan the barcode on the product. That is all that is required and you can wait for your product to be delivered to your doorstep. So convenient! With that said, I have found a pair of shoes that caught my eyes and after trying it out, I have made my purchase and cannot wait for it to be delivered. So what are you waiting for? Visit www.zalora.sg/the-zalora-shop and start browsing through their products!
ZALORA Pop-up store
201 Victoria Street #02-02-05
Opening Hours: 10am-10pm till 29 July 2015
Editor: Samuel Low