Happy, sad, angry or peace mood? Visit the newly opened Pie Face shop at Bugis village today! Pie Face is the leading micro-bakery café origin from Australia, selling traditional French puff pastry, comfort desserts and serves with fresh brews such as cappuccino, café latte, mocha and macchiato.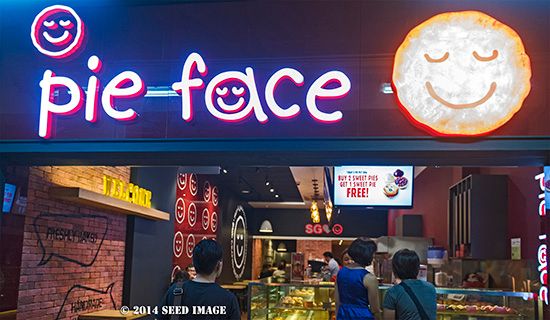 Which face expression suit you today?
The French pies are baked with fresh ingredients come it comes with different playful face expression to indicates the fillings inside the delicious pie as well as to compliment the perfect day. However, those French pies are selling at the price from $3.30 to $5.20 and there are two sizes (Mini and Large) available for customers to suit their preference.
Here are the lists of Pie Flavors you can find in Singapore outlets:
Chunky Steak Pie
Chicken & Mushroom Pie
Thai Chicken Curry Pie
Tandoori Vegetable Pie
Mini Lemon Pie
Mini Pecan Pie
Mini Chocolate Pie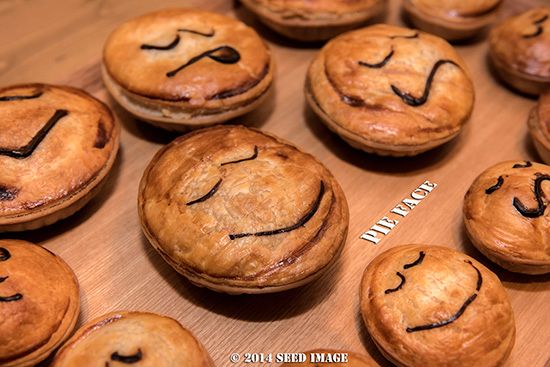 The chain serves these pies in one of two ways: in a cardboard sleeve, so customers can eat them while on the go or as "stacks" for those dining in. Stacks are pies topped with smash (mashed potatoes or peas) and gravy.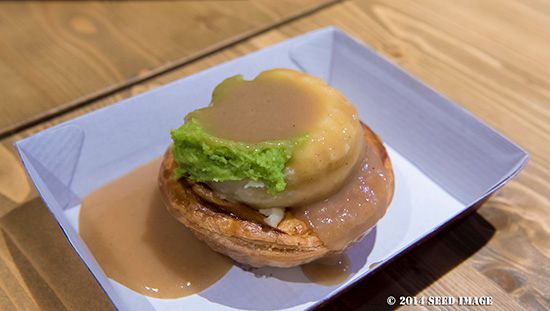 At Pie Face outlet, besides having a set of savory pie, you may also want to compliment with an array of delightful dessert and fresh coffee to start off your valuable day.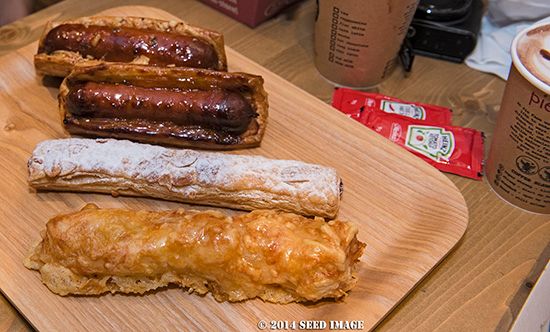 In addition, There are also eight sweet pies cost at S$3.30, with flavours ranging from Mini Butterscotch Pie to Mini Apple Crumble Pie, to enjoy as desserts.
Hope you guys enjoy munching with pie face! ^^
Pie Face Singapore Outlets:
313@somerset
Address: 313 Orchard Road #B3-10
Singapore 238895
Bugis Village
Address: 249 Victoria Street
Singapore 188034
Opening hours: 10am to 10pm (daily)
Website: http://pieface.com.sg
Facebook: https://www.facebook.com/piefacesingapore