Paris Holiday Movie Review
Forget about your heartbreaking past and value your present moment with love. Together with Louis Ko and Amber Kuo, both will bring you into a romantic holiday in Paris. Other than having a great cinematography showing a variety of Paris attraction places, this movie has also taught us in loving and forgiving someone who is special in your life. The life quotes used in Paris Holiday movie will definitely inspire and motivate you to find a new love, and it is a recommended movie for couple to learn the true process of eternity love. I rate Paris Holiday Movie 3.5/5 stars.
Paris Holiday (巴黎假期) movie is now available in all Singapore cinemas. Hurry and catch this romance movie with your love ones today!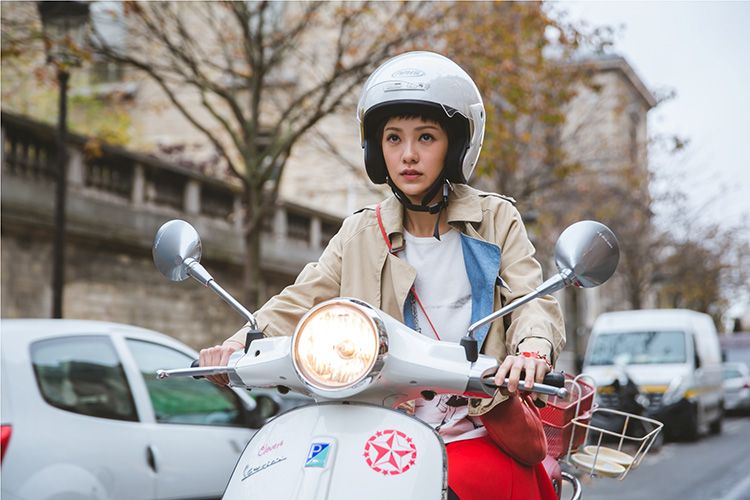 Paris Holiday (巴黎假期) Movie Synopsis:
Kit leaves Hong Kong for Paris with a broken heart, to start a new page of life and venturing into the wine business. Through real estate agent, Lau Chung, he finds a shared apartment with a weird tenant, Man, a desperate artist going through a bad breakup.
Man hates men after a devastating breakup, in order to get along with Man under the same roof, Kit pretends to be gay. At the beginning, Man's eccentric and insane behavior gets onto Kit's nerve, but after knowing Man's heartbreaking past by chance, Kit decides to stay and teaches Man how to get over a failed relationship, as this is exactly what he has encountered in the past. Kit also helps Man ignites her passion for drawing, which allows Man to regain her confidence and balance in life. Soon, the two get closer and falls for each other.
One day, Man bumps into her ex-fiancé Fai, she is shocked but surprised that she no longer felt any pain – she has really overcome the past relationship with the help and support of Kit. Meanwhile, when Kit and Man are going to move a step forward, Kit's ex-girlfriend comes to Paris causing misunderstandings which takes a toll on the relationship.