Old Boys Gallery is the latest addition to the neighbourhood of Kampong Bahru, serving western-fusion with more than 50 different varieties of craft beers and ciders to suit every palate. This was formerly an art gallery but has now been transformed into a bistro where food meets art.


The walls was decorated neatly with empty beer bottles, are lined with art pieces by local artists which can be bought if you're interested. One of our wall mural features Paris, in particularly, the lovers' lock. While the locks in Paris have been removed, customers are welcomed to bring their own locks or get a lock from us to seal their pleasant memory at Old Boys Gallery (OBG).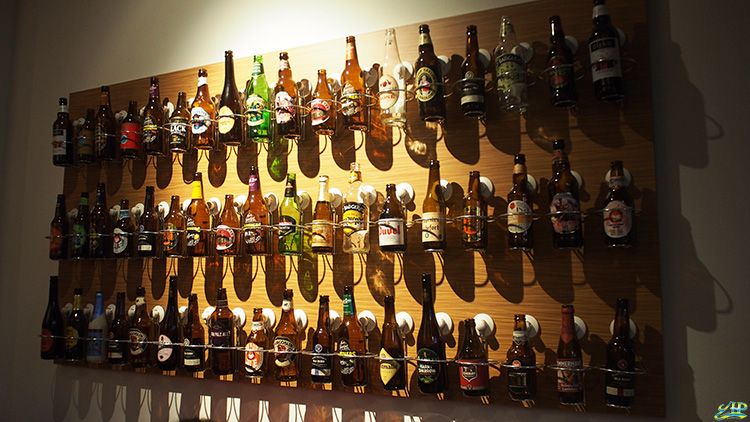 Soup of the Day – Pumpkin Soup – $8.70


You also can create your own snack platter for $21. (Select 3 different snacks from the menu). We chose OBG wings, OBG crab cakes and crispy squid. My favorite was the light and airy OBG Crab Cake that's topped with homemade tartar sauce and fresh sprouts. The OBG Wings was something special, it was marinated with Marmite, it was on a slightly sweet savory taste.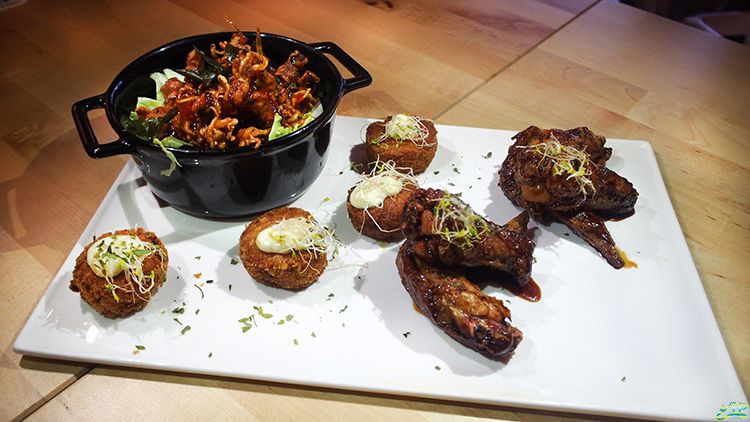 Old Boys Gallery's Steak served with mixed green and fries. The steak was very tender, juicy and grilled to perfection. It cost at $19.90


The most famous dish over at Old Boys Gallery, the Manster Beef Burger!! The burger will never disappoint you, it was topped with Juicy beef patty with caramelised onions, crispy bacon, slices of tomatoes, barbecue sauce and mayo with an egg on top, all of those in between soft lightly toasted buns.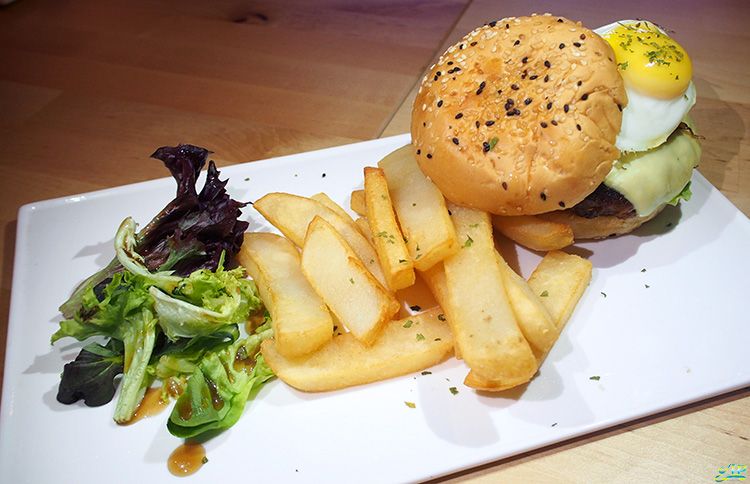 Something special about this pasta!! Old Boys Gallery present Roast Pork Carbonara, where Creativeness and Art meet Food. You won't find roast pork carbonara anywhere else but here. Taste-wise, it was creamy, roast pork was film, thick and has a savory crispy skin. Poached egg enhanced the overall taste of the pasta.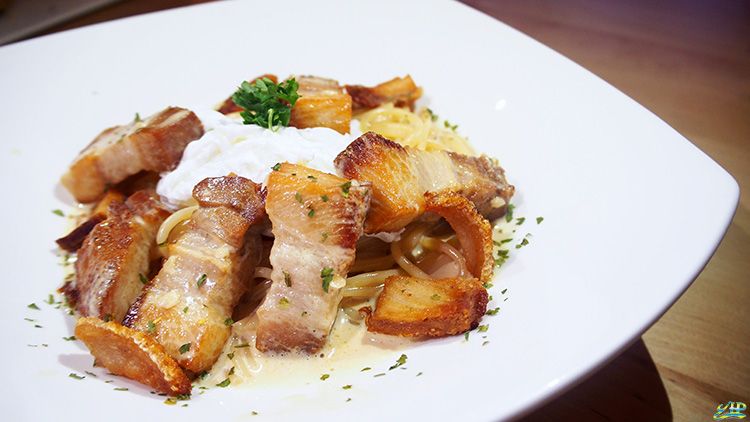 The boys at Old Boys Gallery are sincere in putting a smile on faces and filling stomachs. On the whole, it is a place that'll never fail to impress you and your bunch of friends. An additional point for Old Boys Gallery, they are NETT PRICE!!!
Old Boys Gallery Location:
67 Kampong Bahru Road, Singapore 169371
Opening Hours: Monday – Saturday (11:30 am-11:00 pm)
Contact: +65 91870756
Email: chill@oldboys.sg
Facebook Page: https://www.facebook.com/oldboysgallery
Editor: Jonathan Soh