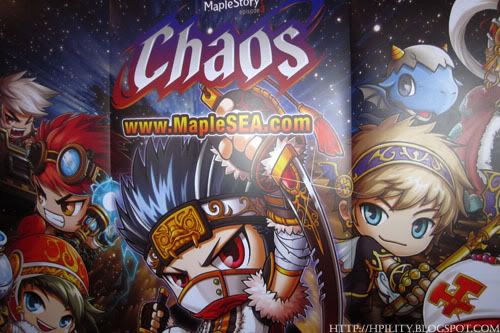 Woot! Good news for all the MapleStory Gamer here! After playing MapleStory for so many years, have you wonder when is your turn to fight with your own opponent? Well, here it is… What's going on in the MapleStory world?
9th November 2011 – Asiasoft Online announces the launch of the second installment of CHAOS for MapleSEA, the highly-anticipated major content update that introduces Player versus Player (PVP) mode in MapleStory. With this, the New Era of PVP Fighting world has created for gamers to enjoy up to their maximum happiness in this virtual game challenging.
The new PVP mode welcome and encourage gamers to challenge themselves at different randomly selected stages and fight over their situation using their profession character skills and at the same time, through the friends battle, it also add on the competitive fun with their friends.

Super Fight is the most anticipated update of CHAOS as player can now engage in PvP battles for the first time in MapleSEA. There are two main PvP modes in this patch, Survival and Team Match.
In Survival mode, players battle against one another in a free-for-all match lasting ten minutes each session. As for Team Match mode, players will be assigned randomly into two team, Red or Blue and will have to work together to defeat the opposing team with the battle lasting ten minutes.
At the end of the battle, players will receive a score to determine their ranking as well as battle EXP and Battle Points. The Battle points can be used to purchase items from the battle square, the only area that PvP can take place.
So people are you ready for the real CHAOS fight in MapleSea!? It's time for you to play back the MapleSea Game and enjoy lots of fun excitement which had inbuilt in the latest MapleSEA patch. Have fun in killing and earning battle experience from your opponent. *Smiles*