Looking for restaurant to dine-in for celebrating your romantic anniversary with your love ones? Pool Grill restaurant at Singapore Marriott Hotel is one of your choices in your mind today!
A week back, I chance upon having my first fine dining experience at Pool Grill restaurant located in the heart of Orchard at Marriott Hotel. To kick off with my verdict of the outdoor restaurant, I would like to highlight that the place was filled with elegant dining set complementing with the sky pool which gave audiences a cozy ambience.
Beside the ala cart menu, Pool Grill Restaurant do serve 3 meal course set dinner menu which consists of 1 Starter, 1 Main and 1 Dessert. The chef restaurant will prepare dishes based on customers' preference. Likewise, their service was fast and excellent too. Indulge with my dining moment at Pool Grill, I would like to share with you guys the dishes I had tried during my tasting session.
THE STARTER
I have chosen Pool Grill's Caesar salad to be my starter dish. Despite the salty taste of the fish in the salad, the dish was well-seasoned and fresh and it is good for appetizer.
Chef's crafted soup of the day
Duck liver and foie gras parfait, consommé jelly, chutney, crostini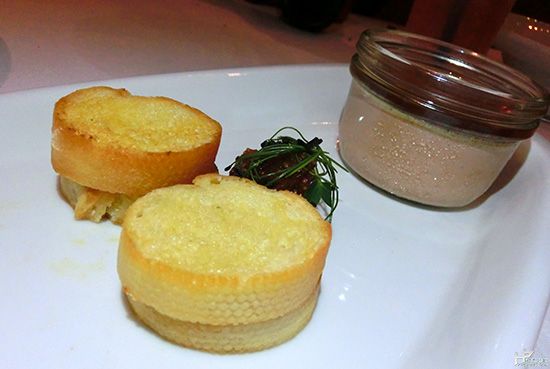 Pool Grill's caesar salad, Romaine lettuce, parmesan, anchovy dressing, croutons
THE MAIN
Next, I selected pan roasted butterfish for my main dish. I am totally in love with the sweet taste of the tender butterfish, thus it comes with cauliflower puree and Shiraz reduction to make the dish look healthy. Fish lover will love it! However, there are other two selections which are 'braised boneless beef short rib' and 'roast chicken breast' and are definitely worth the price!
THE DESSERT
'Cheese Board' is one of the recommended dessert dishes to end off a delighted meal. It is a selection of artisanal European cheeses, crackers, homemade nut confit and quince paste. It tastes savory and is value for sharing. Yummy!
I had a delightful dining experience with my friends at Pool Grill @ Singapore Marriott Hotel. Thumb up for the excellent services and delicious dishes. Concurrently while having my three-meal dinner course, I am able to enjoy seeing lights display from the opposite Ion Orchard and also feel the refreshing wind cooling the outdoor ambience.
Pool Grill Marriott Hotel Location:
Singapore Marriott Hotel
320 Orchard Road
Singapore, 238865 Singapore
Opening Hours: 
11am to 10pm (Sundays to Thursdays)
11am to 11pm (Fridays and Saturdays)
Payment: Cash, Amex, Diners, JCB, Master Card, VISA
Enquiries call: (65) 6831 4605
Website: http://www.singaporemarriott.com/restaurant/pool-grill/