A surprise Kpop 2NE1 showcase was held in Clarke Quay Read Bridge last evening organized by SingTel as part of an innovative brand campaign. Huge crowds of 2NE1 fans were gathered at the Clarke Quay Read Bridge to witnesses this surprise performance showcase. Hence, to ensure that no fans missed out, SingTel leveraged its multimedia capabilities to stream live footage of the performance through its new Amazapp mobile app.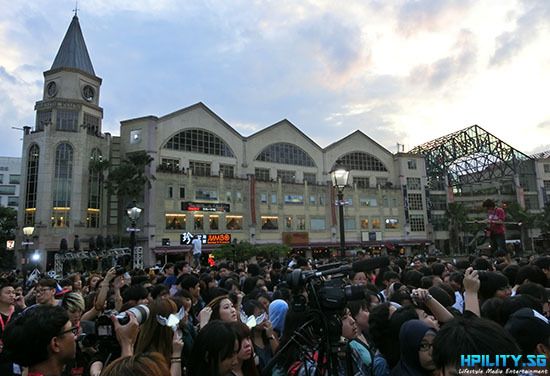 Alternative, 2NE1 Fans can also aired the live showcase via mio TV as well as its website and Facebook page to experience the event. Likewise, Fans can download recordings of the performance through SingTel's award-winning AMPed music service, as well as a variety of mobile ringtones and wallpaper.


Kpop 2NE1 member consist of CL, Park Bom, Dara, Minzy and they had performed some of their highlight song such as "I Love You", "Fire", "I Don't Care", "Can't Nobody" and "Clap Your Hands" during last evening Singapore Showcase 2012. Without further do, let's check out some video taken below here:


2NE1 Singapore Concert 2012 will be held at Singapore Indoor Stadium on 01 December 2012. Tickets selling at Sistic from $148 to $288.