31/05/09
Sunday
Last May 2009,
Singapore Food Expo with Fyn and Yingzi
Good Food On My Blog Part 16!
Hello everyone! welcome to my end of may 2009 blog post. The Last day of May in 2009, was ahead down to Singapore Food Expo with Fyn and Yingzi located at singapore expo hall 5. Over crowded of human at the expo whereby there are other event such as, popular fair,wedding fair,electronic fair,great offer sale and Singapore Food FAIR!!! lols…so many FAIR…Singapore very fair hor….but i see the price like not fair leh…xD bleah~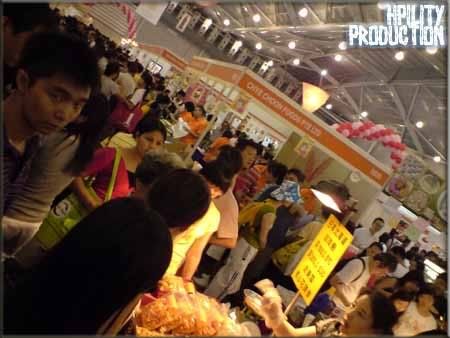 In the afternoon, after met Fyn and yingzi, we walked toward to visit the foodfair at hall 5, people crowded as usual…we started to tour around inside the hall, try out the sample food and drink, brought some food to review it! haha…Btw, yes! i took all the coffee and chocolate which placed for sampling! hehe… *free things i always grab it* lalala…haha…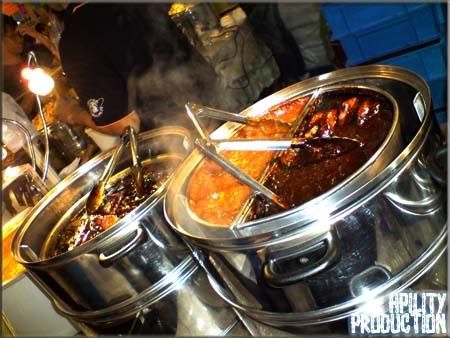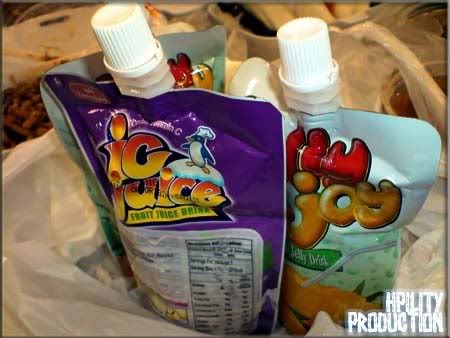 We found a place to try out the food we brought…2 food review for today are SHARK FIN and Pork/chilli crab meat Pao. Both taste really nice and delicious but the price is not really cheap…2 small bowl of shark fin and 3 Pao cost about $10…*eating gold* lols… But the Pao is too nice till people asking us where we brought it! xD *wee* haha, However, the overall event i want to say is like, things still remain the same but the price is increasing! xD
After visiting FoodFair, we went over to visit others FAIR and time near 5.30pm, we walked toward the Macau Restaurant to have some drinks there, chatted for 2hrs plus and ahead to home! haha…Nice outing with fyn and yingzi, both can chat well although they dunno one another…!
Lastly, This blog layout is changing soon! i guess some of my friends had saw my new blog layout..Well, this time round, i will be using default background template, only edited the blog header and mostly important is that the loading time is less than 3 second! haha…Likewise, Comment box also added this time for you guys to do a comment in my blog post…Theme and slogen will still be the same, as for my blog header, it will be normal picture….but flash design will be put on in soon later…xD Stay tune!
Tats all for today…
Thank for your reading and viewing! xD
[Do Tag Before you leave this blog]