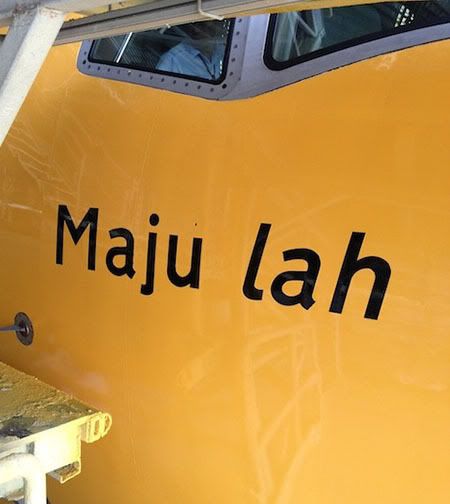 Singapore National Day is coming in few days' time! On the 6th August 2012, Scoot, Singapore's newest low cost airline had unveiled their third aircraft which will enter service in the coming week: "Maju Lah".
For the uninitiated, Majulah, Malay for "onward", is part of the title of Singapore's national anthem, Majulah Singapura (Onward Singapore), while "lah", on its own, is the signature suffix of Singlish, Singapore's very own unofficial language.
"We know that people will take this in the celebratory spirit intended – the celebration of Singapore's birthday and her unique culture," added Campbell. "So, Scoot lah."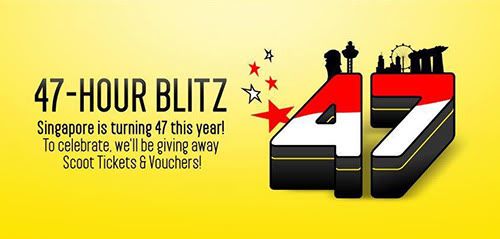 Hence, Scoot is giving away Scoot is giving away freebies in the next 47 hours. Just sign up on Scoot's Facebook page and stand a chance to win fabulous prizes including a pair of return ScootBiz tickets, a pair of return Economy tickets, S$47 vouchers and more!
The 47-hour Scoot Blitz starts at 5pm on 6 August 2012 (Monday) and ends at 4pm on 8 August 2012 (Wednesday).
The more friends one recommends, the more chances of winning, so hurry and log on to www.facebook.com/flyscoot now!