13/05/09
Wednesday,
Have a Break, Have a KitKat!
The unique of Kitkat world,
Review on Jasmine Kitkat.
Woohoo! Today blog post might be interesting to you! haha..still remember my cheesecake post? After a month goes by…here my come my next interesting post and it will be on Kick Cat..OPPS…is KITKAT! Yes! is kitkat today, welcome to my kitkat world!!! haha…I am a Chocolate Lover and i love Kitkat whereby, i ate it since i was young and till now, i never forget the taste of Kitkat.

haha, some people might ask, why i post about kitkat for today and what thing give me the idea? Well, A week back, while i met Andy Chua for manpuku dinner, after the dinner, we went into a special japanese shop called "Yamakawa Super" which is located at Tampines One #B1-08. Inside this shop, they sell alot of different and unique japanese snack product! haha…Me and Andy Chua eyes while stun while seeing so many different type of Kitkat and pocky! lols..As for today, i went back to that shop again and i brought a Jasmine Flavour Kitkat!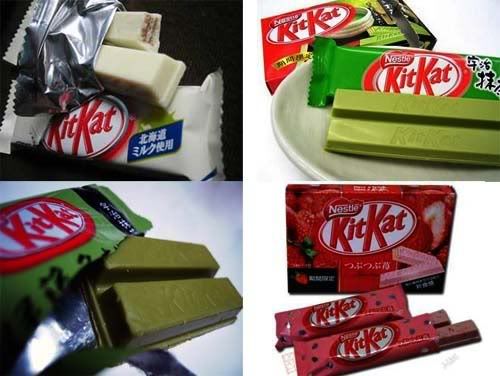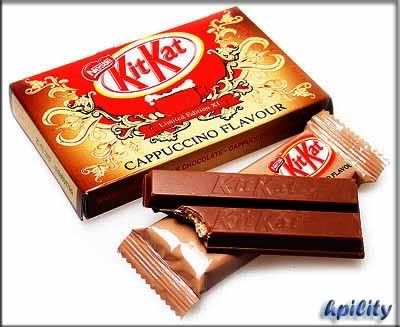 Actually this my first time saw so many different type of flavour of kitkat in singapore..There are Strawberry,Jasmine,Cookies,Dark,Greentea,cappuccino kitkat and so on…I can said that the japan are very creative in adding those flavour into the kitkat! In singapore, so far i saw Strawberry,Jasmine and cookies…and their cost was not cheap lor…One packet or i can say 2 small bar of Kitkat (with flavour) cost around $3.50…As for my Jasmine Kitkat which i brought today, it cost $3.50!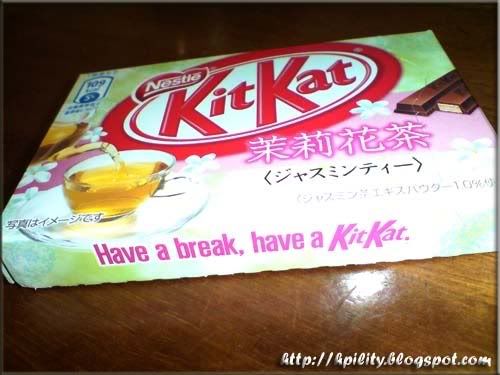 Review on Jasmine Tea KitKat
Izzit my first time doing snack review? haha not really…i did the Chipster review before and for today it will be on Jasmine Tea KitKat! haha…My First bite on Jasmine KitKat…hmm *Yummy* The taste of Jasmine is somehow just like drinking Jasmine Greentea! Very smooth and peace feeling…yummy! haha…Get one Jasmine Kitkat and taste it now! you will never regrat! Take a Break now and try out with some Kitkat Taste! Chunky! yummy! xD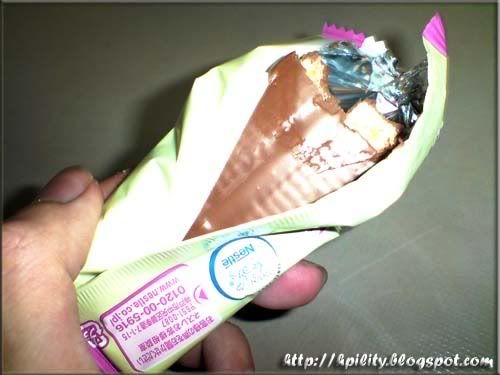 So people, are you a KitKat Lover? or what type of brand chocolate you prefer the most? haha you may reply/comment in my Tag-Chat Box now! *Your msg will reply in within 24hrs time*
************************************************************************************

Second news wanna share to everyone! haha one of the nuffnanger Joanne Chan aka JC in Da House! is on the this week [U weekly] magazine!! *See the picture above* I guess mostly is cannot see due to small size image! haha So Go buy this week U weekly magazine! She advertising something and this something is care for ur skin! what is the product? haha see urself den! ^_^
Tats all for today!
Thank for your reading and viewing! xD
[Do Tag before you leave this blog]
幸福的糖E